This is one publicity stunt Kim Kardashian didn't orchestrate herself.
First reported by Hollywood Life, the billboard shows an image of Kim Kardashian wrapped in fur next to a pair of young foxes and a message that reads: "KIM: These babies miss their mother. Is she on your back?"
"Kim knows that animals on fur farms are beaten, electrocuted, and often skinned alive," PETA Senior Vice President Lisa Lange wrote in a statement on their website. "We've explained it to her, and she's watched a video expose that was filmed inside fur farms. When Kim is ready to put an end to her relationship with fur, PETA will be happy to take her discards and donate them to the homeless."
When people learn that millions of innocent animals are beaten, boiled, hanged, and electrocuted for their fur every year; that each fur coat, each piece of fur lining or fur trim, and each fur cat toy represents the intense suffering of dozens of animals; and that furriers intentionally mislabel the fur of cats and dogs as fur from other species or as faux fur -- then every decent human being will want to go fur-free.
*Scroll down to see more photos from the "I'd Rather Go Naked" campaign. (WARNING: SOME IMAGES CONTAIN EXPLICIT CONTENT)*
But PETA doesn't stop with simply criticizing the fur industry and its customers; they also propose some solutions. On their website, PETA's cruelty-free clothing guide offers tips on looking trendy without hurting any animals.
Check out the opposing billboards featuring the two Kardashian sisters below.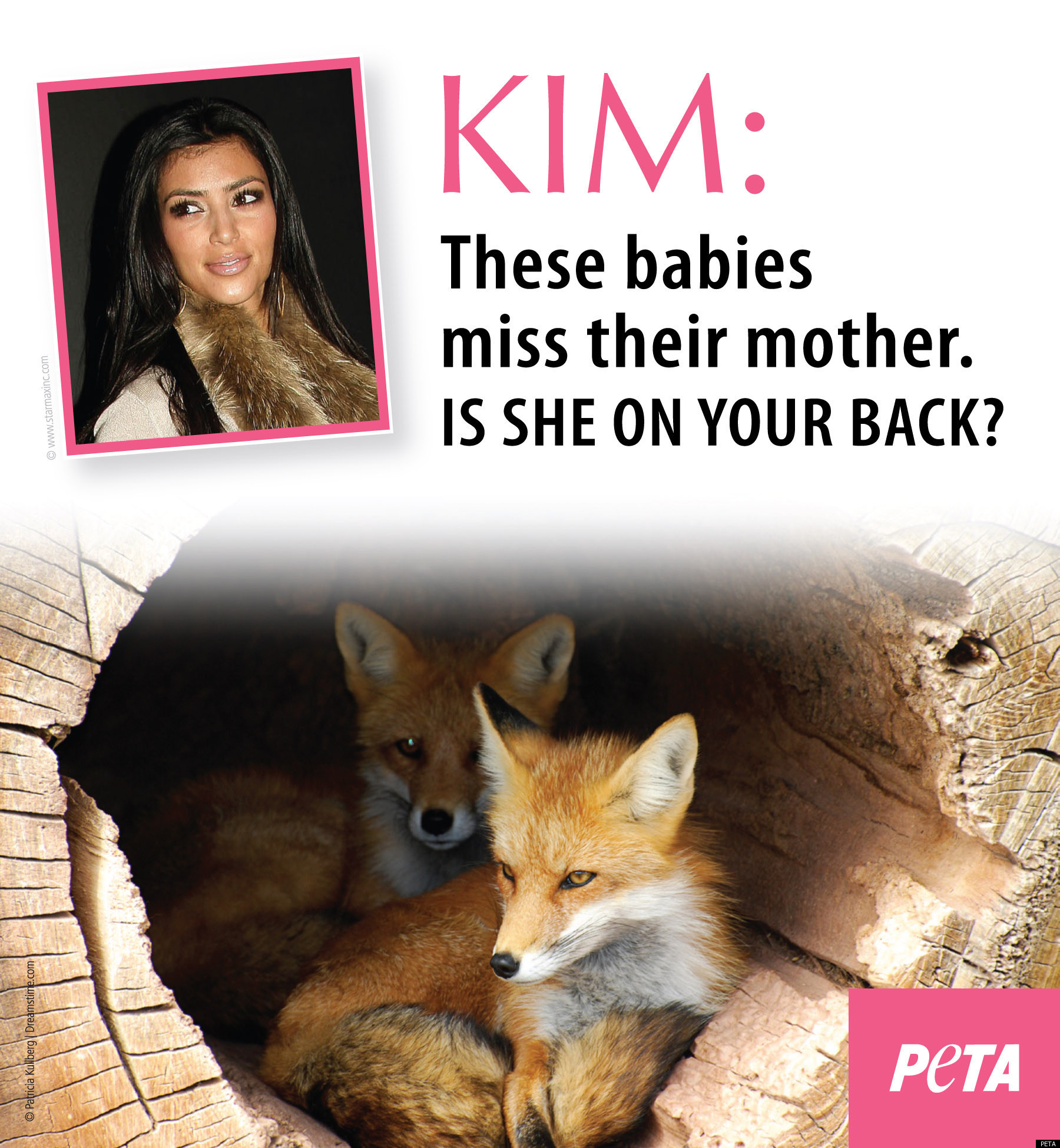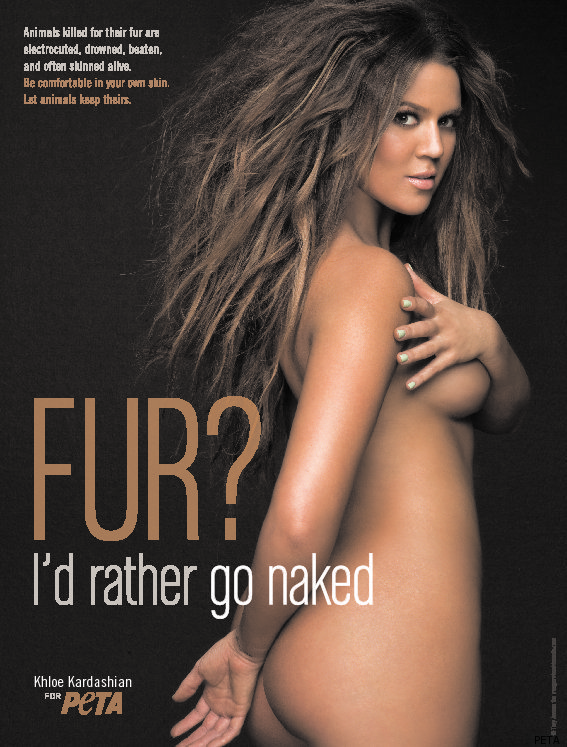 Check out these past PETA campaigns (EXPLICIT CONTENT):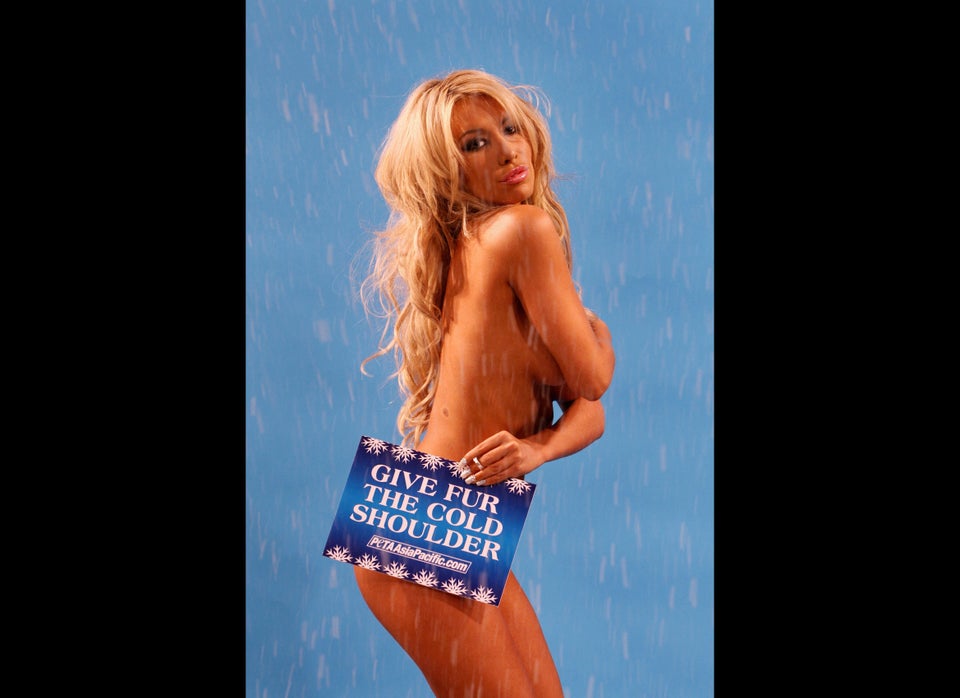 PETA
Related
Popular in the Community