It's not uncommon for A-list celebrities to give PETA their backing by showing the world what they're made of. But at Wednesday's PETA benefit at the Comedy Store in Los Angeles the stars showed their support of animals by keeping their clothes on for once.
"Before PETA was around, you know, you could f-ck with animals any way, anybody, anytime, anywhere, and now you can't," Maher said during his set Wednesday night. "That's a pretty big change in the world. That's a big achievement ... Animals will not be ignored. They're the Glenn Close of species."
Proceeds from the vegetarian dinner and comedy show will help fund PETA's ongoing efforts to fight animal abuse.
Check out photos and tweets from the benefit: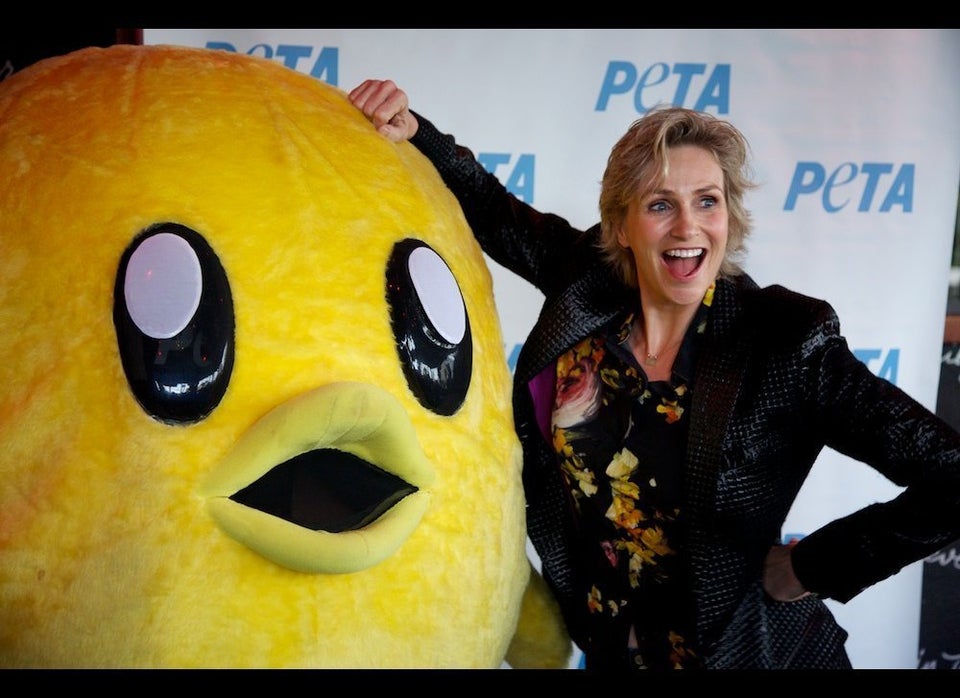 PETA Benefit - Stand-Up For Animals Event
Popular in the Community