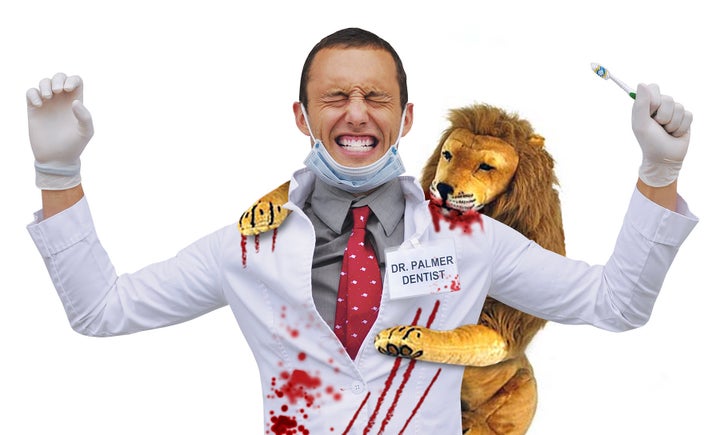 The costume, called "Cecil's Revenge," sells for $139,99 and includes a bloody lab jacket with a stuffed lion pouncing on the back, according to a press release.
Customers can add to the effect by accessorizing with their own toothbrush, dental drill or bow and arrow.
"As animals continue to die in agony at the hands of trophy hunters, it's only fitting for people to make fun of Palmer for his illegal, violent pursuit," People for the Ethical Treatment of Animals president Ingrid Newkirk said in the release.
The carnivorous costume is a fundraiser for the organization.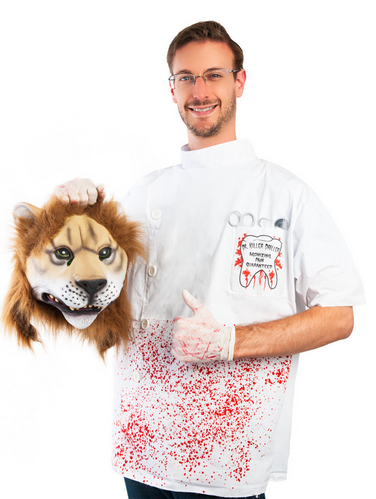 Newkirk approves of that costume even though it depicts Palmer killing Cecil.
"Nasty little people try to make themselves feel good by killing wild animals who are minding their own business, so we at PETA think it most fitting that people make fun of the dentist for his sick, illegal pursuit by fashioning a hideous Halloween costume after him, as they would after Freddy Krueger or Jason," she told HuffPost by email.
Popular in the Community