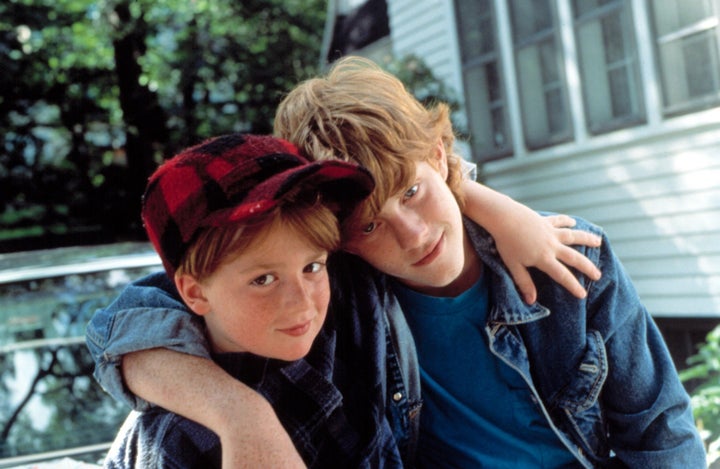 There's a reason why a certain generation looks back on "The Adventures of Pete & Pete" with a vast fondness and nostalgia that reaches almost mythic proportions: the show was all about looking back on childhood with a vast fondness and nostalgia in mythic proportions.
For the first time since the show ended in 1996, the cast and creative crew behind the early Nickelodeon cult hit reunited for a panel to look back on their now iconic work. Both Petes -- older TV brother Mike Maronna and the younger, stranger TV brother Danny Tamberelli -- were in attendance on Saturday at LA's Cinefamily, as were creators Will McRobb and Chris Viscardi and a host of other cast members.
As McRobb told the audience, the show's unique perspective is what made it such a unique success. In seeking to make each episode "funny, sad, strange or beautiful," the show connected in a way that most TV shows were not doing at the time.
"I think originally the show began as sixty second commercials for Nickelodeon, and the idea at the time was just to capture what it was to be a kid from a certain perspective," the co-creator said. "If you've seen the sixty, you know this is storytelling, the way kids tell stories, just completely stream of consciousness, works within its own logic and it goes by really fast and you don't even remember half of it because there are just so many details."
In particular, the show hit with the Generation X crowd that was growing up at the time, as well as those a bit older, as it played to their nostalgia.
"It eventually gets slower and eventually gets more mature with time," McRobb continued, "but I think from the very first sixty we did to the very last episode, it was just imbued with this idea that, what's a kid's perspective on growing up, and all the little things that as you get to be adult, they start to fade into the background, they're a big deal to kids. So we just wanted to take those every day events and make them as big as possible."
Perhaps the most mythical element of all was the character of Artie, who was played by Toby Huss. He was discovered during a performance art piece that began at the University of Iowa and then continued on the Lower East Side of Manhattan. McRobb spotted him in NYC, recruited him right out of a bar, and the rest was history.
The one thing Huss didn't take to his "Pete & Pete" version of the character? The sexual innuendo and profanity-laced dialogue.
Popular in the Community