 On Aug. 16, 1962, Pete Best was fired from the Beatles. The British rock band decided to fire their original drummer and replace him with Ringo Starr. The band went on to become one of the most successful and critically-renowned bands in history.
So who is Pete Best and where is he today?
Best joined the Beatles, who were then called the Silver Beatles, in 1960, according to a biography on Best's official website. The band knew Best from The Cashbah, a club they all frequented. Best left his former band, The Blackjacks, for the Beatles after getting a call from Paul McCartney and the band went on tour in Germany.
In 1962, after capturing success in Liverpool and Hamburg, the band secured a record contract with EMI and met met George Martin at Abbey Road Studios in June of that year for their first recording. That same year, Best was fired from the Beatles. Some speculated it was Best's mediocre drumming skills, but this never sat well with Best.
"Unfortunately, in circumstances still clouded in mystery, Pete Best was dismissed from the group he had played with for over 2 years," reads his biography. "The real reason was never given to Pete. The rest is legend..."
"They gave me the most sensible talking-to I've ever had in my life," he told the Daily Mail in 2007. "They asked me what the hell I thought I was doing, saying that committing suicide was what people would expect me to do because of what had happened."
He vowed to never do such a thing again and accepted the cards life had dealt him.
"Some people expect me to be bitter and twisted, but I'm not. I feel very fortunate in my life," Best told the Daily Mail. "God knows what strains and stresses the Beatles must have been under. They became a public commodity. And John paid for that with his life."
In 2009, Best gave an interview to Spinner and discussed his time with the Beatles as well as his firing. He revealed that he has not spoken to the band since 1962, even though they had seen each other while playing at the same venues.
"There were things to be said but that wasn't the place to hear your differences, onstage, so there was no communication," Best told Spinner. "We'd pass like ships in the night. Some people say, 'Well, why the hell didn't you just pick up the phone?' and I've always said, 'Well, have you ever tried to phone a Beatle? It just doesn't happen.' You couldn't get to them."
Best was featured on 10 tracks on the Beatles' 1995 Anthology collection, which offered some vindication.
"Being on 'Anthology,' people had a bigger insight into what my drumming was about. From that point of view, I've always held my head up high and said, 'Yes, it wasn't the drumming ability.' There have been conspiracy theories -- the hairstyle, jealousy, antisocial, didn't speak enough, Brian [Epstein, the Beatles' manager] may have felt threatened -- it goes on and on. I've long passed that."
Today, Best is part of The Pete Best Band. On Aug. 25 he is scheduled to play a show Liverpool, according to the Liverpool Beat, covering Beatles' hits like "My Bonnie," "I Saw Her Standing There," and "Love Me Do."
LOOK: Pete Best, original drummer for The Beatles, performs with The Pete Best Band at the Fest for Beatles Fans 2007 at the Mirage Hotel & Casino July 1, 2007 in Las Vegas, Nevada.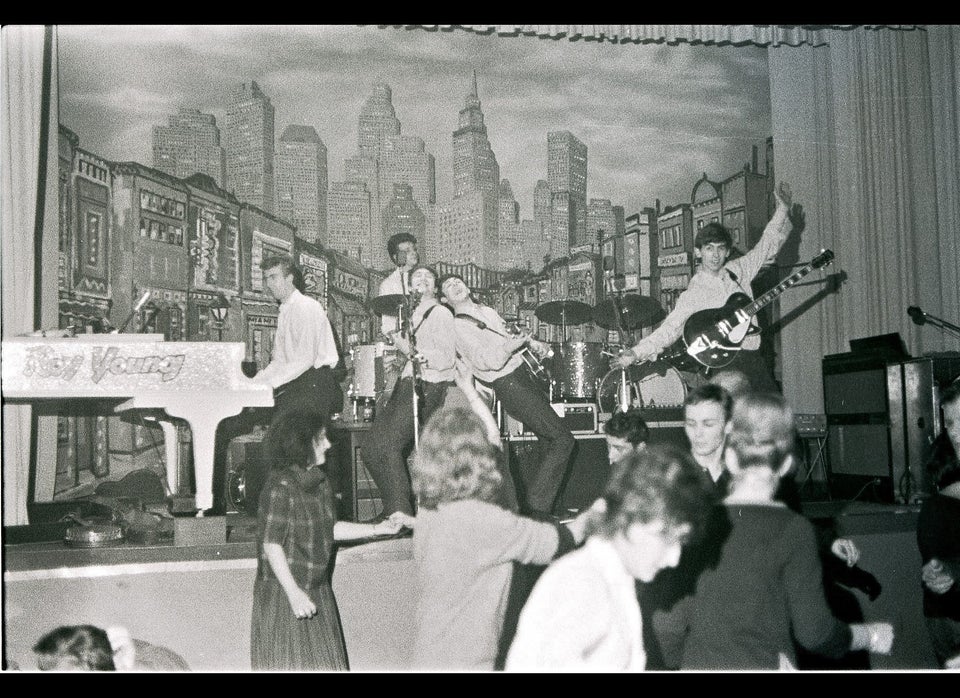 Pete Best, the Original Beatles Drummer
Popular in the Community