When Pete Buttigieg announced his bid to be chair of the Democratic National Committee, observers viewed him as a novelty whose time would come … eventually. Two months later, he remains in that station. But the hype around him has heightened to a point that a foreboding thought has replaced the anticipation.
What if the time doesn't come for the 35-year-old Harvard and Oxford graduate, Rhodes scholar, Afghanistan veteran, Navy reservist and openly gay mayor of South Bend, Indiana? What if Buttigieg's political careeer is imprisoned by the state in which he resides?
Such hypotheticals are the parlor games of political junkies. But the question isn't so far from Buttigieg's mind, either. He finds it inherently intolerable, because it implies his state has no place for a young progressive Democrat like him, at least not at its higher political levels.
"I definitely don't feel imprisoned," he told The Huffington Post. "I feel like I'm at home. I live here and I love this community. And the benefit I have is I have a really compelling, great day job. So it's not like I'm in a hurry to find something else to do."
But Buttigieg is also honest enough to admit that he envisions what the future has in store. And as he surveys next steps, he has gamed out both the opportunities and hurdles; the offices that match his interests and those that don't.
"I live here and I love this community. And the benefit I have is I have a really compelling, great day job. So it's not like I'm in a hurry to find something else to do."
One place that falls into that latter category is Congress. "I don't think that's going to be me," he says of a future there, even though his district is represented by a lawmaker with whom he's had sharp, public disagreements: Rep. Jackie Walorski (R-Ind.). It is the culture of Congress that turns him off; a departure, he notes, from politicians of yesteryear ― like Barack Obama, John F. Kennedy, George W. Bush, and Dick Cheney ― who viewed the legislative branch as a job of stature, if not a critical stepping stone.
"Congress has become less attractive for people," Buttigieg said. "I think a lot of emerging leaders take a look at opportunities to run for Congress and decide it is not for them."
But if the future for Buttigieg is in Indiana, it's in an Indiana that is fundamentally different than the current version, which hasn't had a Democratic governor since 2004. Buttigieg doesn't downplay the task. Instead, he ties it directly to what drew him to the DNC race in the first place: the idea that the party should not just focus on elections themselves, but on all the preceding ingredients that make those contests more winnable.
"There is that question: 'How do people advance, especially when we are producing a lot of great emerging Democrats in red states?' And I suppose the simple answer ― not to say the easy answer ― is to have those states not be so red any more," he said. "I don't think things are as fixed or predictable as a lot of people think they are. But it is a challenge."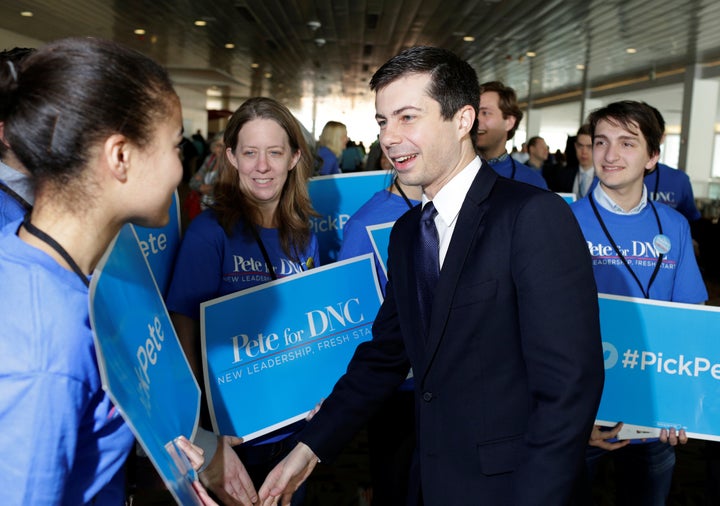 Though Buttigieg was one of the youngest candidates for DNC chair, his bid became a magnet for some of the party's graybeards. He earned the endorsement of the most former chairs, including Howard Dean, whose 50-state strategy for rebuilding the party was the template every single aspirant pledged to mirror.
He also had Obama's attention. The former president followed the race closely and, according to close aides, admired the clarity of Buttigieg's candidacy and his ability to communicate progressive policies with a calm, approachable demeanor. Obama had earlier labelled Buttigieg one of the four Democrats he envisioned as the future of the party, the other three being U.S. senators. And others in Obama's universe shared his appreciation for the South Bend mayor's potential.
David Axelrod, Obama's longtime adviser, told HuffPost he viewed Buttigieg as "an enormously talented guy in a difficult state" who "definitely elevated himself in the DNC race." His wife was even more impressed, hosting a meet-and-greet for Buttigieg during the race. "She loves him," Axelrod said in an email.
Buttigieg is aware of his appeal to an older generation of Democrats. Some of it he chalks up to standard political decorum. "A lot of folks were telling me I was the future while I was really trying to concentrate on the present," he explained. "They would say all kinds of nice things and then swear up and down that I was their second vote, which was a nice way of saying, 'I'm not going to vote for you.'"
But he also recognizes that he is, in part, a vessel for that generation's hopes for a better future for the party; a personification of the younger generation of Democrats they hope to empower but who have become disillusioned or have never really engaged at all.
"A lot of folks were telling me I was the future while I was really trying to concentrate on the present. They would ... swear up and down that I was their second vote, which was a nice way of saying, 'I'm not going to vote for you.'"
Dean, who endorsed Buttigieg late in the DNC race, spoke of the mayor in precisely these terms to explain what drew him in.
"He is the face of the first global generation," Dean said. "They don't like institutions or care about them or consider themselves Democrats. And they are incredibly good at organizing, but it's always on an ad hoc basis. They don't need institutions to do it, because it is done on the Internet."
"This generation is going to win eventually, because they will outlast the generation that voted for Trump. And I think this is an opportunity to get them into organized politics," he continued. "I saw Buttigieg as a way to be a face of the first globals who would understand how to organize, and I think that's true still."
Dean added that Buttigieg's allure was more than just symbolic, that he had a resume and a record of executive leadership to stand on his own. But there certainly is something to the notion that Democratic officials have yet to fully grasp that they are conduits, not leaders, in the age of Donald Trump.
Buttigieg himself acknowledged as much. The moment that surprised him most during his run for DNC chair, he said, was when he found himself in a van on a freeway in Houston, chasing fellow candidate (and eventual winner) Tom Perez to an airport protest over the president's first iteration of a Muslim ban.
"Just imagine this slow-speed car chase up the freeway of Houston, where you have a former Cabinet secretary and a mayor in hot pursuit, racing to catch up to a 20-something on Facebook who a few hours earlier had started this action," he recalled. "It really symbolized where the party is. The politicians are racing to catch up."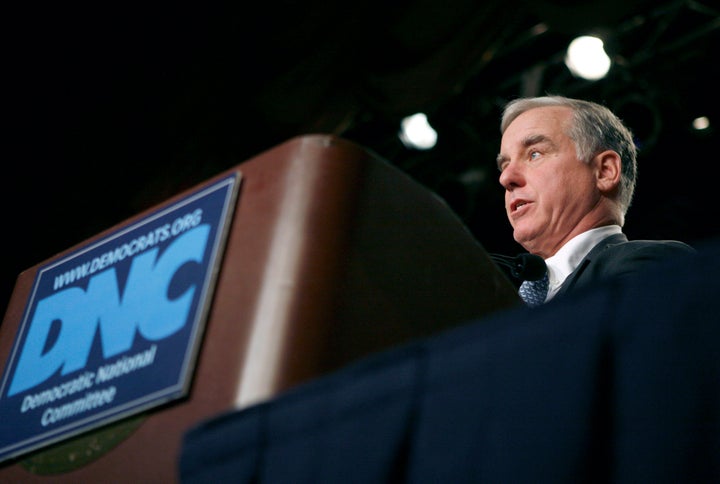 History will show that Buttigieg earned just one vote in his run for DNC chair in 2017. Ohio committeewoman Nan Whaley cast her ballot for the mayor during the first round, after Buttigieg had dropped out of the race.
And yet no one, save Perez, did more to advance his own cause during the course of the race. Buttigieg became the rarest of political commodities: a man in a hurry who didn't suffer the tar of appearing overly ambitious (though all politicians are).
What he failed to receive is clarity on what comes next. Dean suggested that a run for governor of Indiana was the most logical move, arguing that Buttigieg already has the experience of running statewide (losing his campaign for state treasurer in 2010), but now has far more clout, appeal and experience.
Axelrod also offered that a gubernatorial run in 2020 made sense. And if not, he added, Buttigieg would be wise to do forums around the country and play a major role in a presidential campaign, which would "put him in close proximity to the candidate" and "set him up for an administration role" should that candidate win.
Though Buttigieg has what he calls "a blessedly nonpartisan existence" in South Bend, he recognizes that it won't always be so tidy and quaint. And he seems at peace with that, too. It's why he ran for DNC chair, he said, knowing full well that a foray into national politics and an audition for a second job may have played poorly back at home.
Buttigieg may or may not end up being the "future" of the Democratic Party. But at a time when the party is suffering a crisis of identity and an absence of direction and power, he wants, at a minimum, to play a role.
"The question is, how do we resist and respond and oppose without losing our proactive and positive agenda?" he asked. "And I still don't know fully how to square the circle. But I know it is going to be the central challenge in the next few years."
CORRECTION: A previous version of this article misstated Nan Whaley's gender.
Want more updates from Sam Stein? Sign up for his newsletter, Spam Stein, here.
Popular in the Community