EAST RUTHERFORD, N.J. -- The Seattle Seahawks dominated the Denver Broncos 43-8 on Sunday to capture the first Super Bowl title in franchise history. And they cinched the victory by doing it their own way.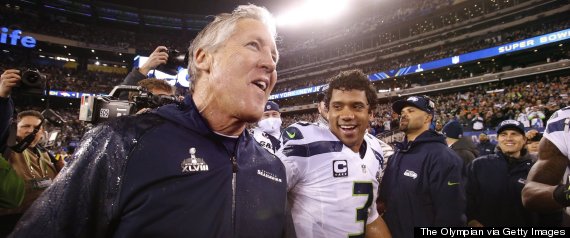 Head coach Pete Carroll is the main man responsible for that. It was Carroll, along with general manager John Schneider, who, after signing high-priced free agent Matt Flynn in 2012, went out and drafted a 5-foot-11-inch quarterback named Russell Wilson in the third round. When Wilson outplayed Flynn in training camp, he got the starting nod over Flynn. And when he struggled throughout his first month as the starter, Carroll fought off the urge to go with Flynn instead, and kept his rookie in the lineup.
On top of that, Wilson just finished the second year of a four-year, $3 million contract that counted for under $700,000 against Seattle's cap this year. That leaves the team with more options in free agency than a flat-screen shopper on Black Friday.
This is the winning culture that Carroll has established with the Seahawks. He employed a similar philosophy during his tenure at the University of Southern California, where he led the Trojans to two national championships. A lot of teams say that the best man will play, but in reality, the guy with the biggest paycheck usually has the advantage. On Carroll's teams, the best players play, regardless of class.
Take a look around Seattle's roster: It's littered with late-round draft picks and undrafted free agents, particularly among its sensational defense that held Peyton Manning and the league's premier offense in check for 60 minutes. You already know about third-rounder Wilson. There's also All-Pro Richard Sherman, a fifth-rounder. And Kam Chancellor -- 10 tackles, two passes defensed, and an interception Sunday night -- is another All-Pro who's also a fifth-rounder. Byron Maxwell, who blanketed Demaryius Thomas, forced a fumble out of him, and kept him from getting deep all game? Sixth round. Super Bowl MVP Malcolm Smith (pictured below)? A seventh-rounder. Starting linebacker K.J. Wright went in the fourth round. Wide receivers Doug Baldwin and Jermaine Kearse, both of whom caught touchdown passes against Denver, were undrafted free agents.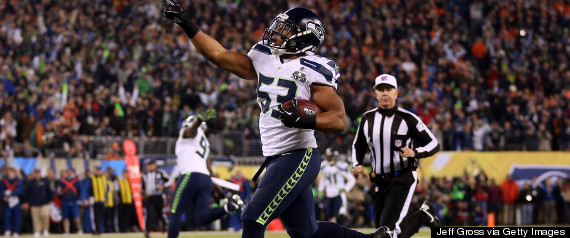 Carroll, 62, summed it up best after Sunday's game, saying, "We tried to do a little bit of everything, but mostly we tried to play the football that we know how to play." The Seahawks' style is Carroll through and through: He runs a tight ship, but allows his players' personalities to shine.
In other words, Russell Wilson is not Marshawn Lynch, and Lynch is not Richard Sherman. Carroll recognizes that. And that's a good thing.
By all accounts, Carroll's players love being on his team. Better yet, they're willing to run through a wall for him.
"We have a bunch of guys with chips on their shoulders," Baldwin told The Denver Post. "You keep stirring the pot with us and eventually the truth comes out. We respond to [Carroll] because he lets us be individuals. He celebrates that."
Sherman echoed the sentiment in a recent column for Sports Illustrated. "I've never been on a team where the coaching staff was so positive," the cornerback wrote. "There isn't a lot of yelling and cursing at players. There's no talking down to players. It's about conversations, not aggression."
Getting NFL players to believe in a defined system these days is not easy. Ballooning contracts and free agency are undermining cohesion more than ever. And yet the Seahawks came together this season with synergy and focus. Carroll -- who is now, with Jimmy Johnson and Barry Switzer, one of the only coaches to win titles in both college and the NFL -- took a mere four years to turn the Seahawks from cellar dwellers to Super Bowl champions. And guess what? They are the fourth-youngest team in the NFL.
Perhaps Wilson summed it up best with the same statement he's been making all year: "Why not us?"
Email me at jordan.schultz@huffingtonpost.com or ask me questions about anything sports-related at @Schultz_Report and follow me on Instagram @Schultz_Report. Also, be sure and catch my NBC Sports Radio show, "Kup and Schultz," which airs Sunday mornings from 9-12 ET, right here.
Related
Popular in the Community