"SNL," which reportedly called off its remaining three episodes including one featuring show alum Davidson, was no exception, and the comedian put his reason for being at the strike bluntly.
"Gotta support the writers, man," Davidson said as he passed out L&B Spumoni Gardens boxes of pizza to striking writers and their supporters in Brooklyn's Greenpoint neighborhood on Friday.
"No shows without the writers, man."
Davidson wasn't the only axed potential host from Season 48 of "SNL."
"Succession" actor Kieran Culkin was scheduled to host the May 13 show with musical guest Labrinth, while "The White Lotus" star Jennifer Coolidge was set to join musical guest Foo Fighters on May 20, Deadline reported.
Staff on the sketch show appear to be getting paid for the episodes, according to the publication.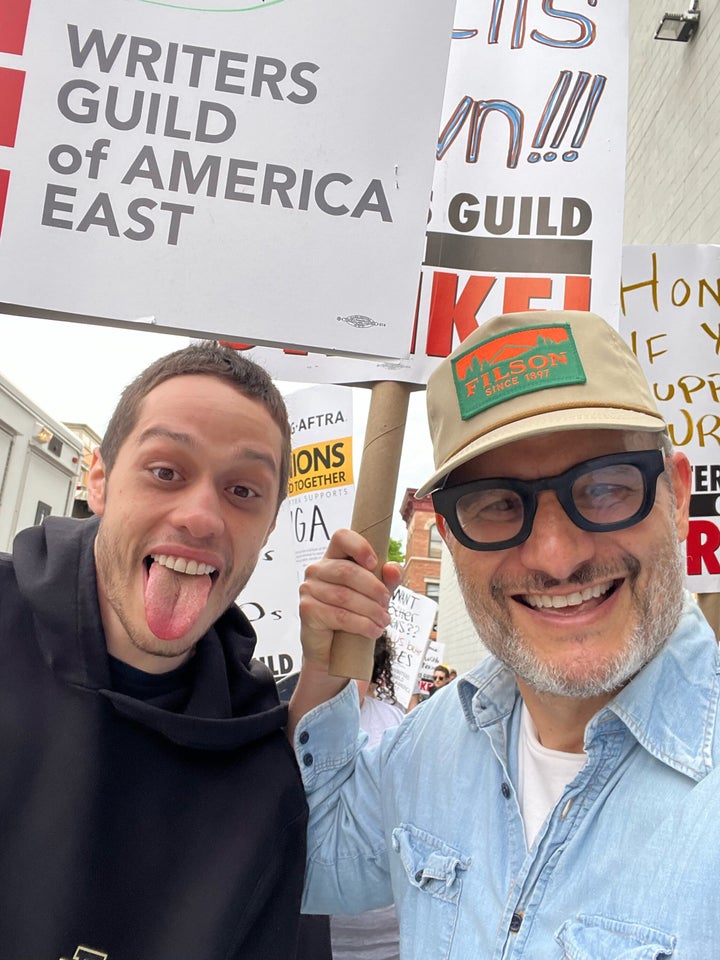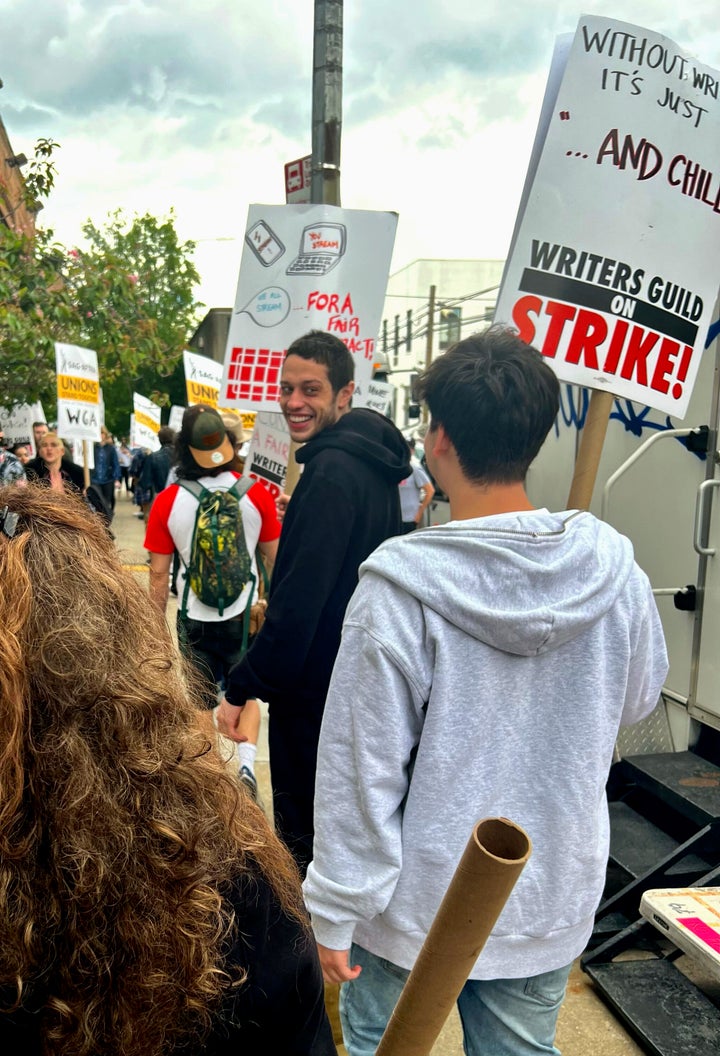 Popular in the Community