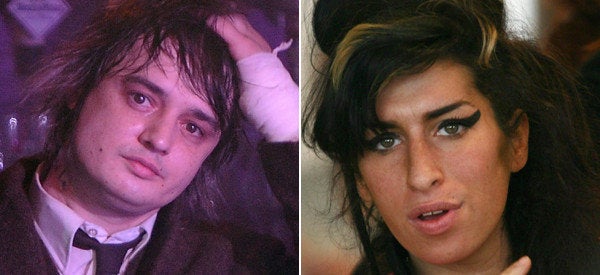 Former Libertines singer Pete Doherty will be auctioning off some of his art pieces in London later this week -- one of them smeared with the blood of the late Amy Winehouse.
According to the U.K. paper The Independent, each of Doherty's pieces, which are smeared with his blood as well, could likely fetch upward of $15,000 when they go on auction at the Cob Gallery, along with his private diaries, guitars, clothing and other personal items. But it's his collaboration with Winehouse, a self-portrait created using the singer's blood, called "Ladylike," that's expected to sell for between £50,000 and £80,000 ($80,000-$129,000).
"Amy was on the phone to her dad when she did that [painting]. She said, 'Dad, I'm with Pete and he's making me draw with my blood!' He didn't like me much, her dad," Doherty explained to The Independent before his exhibition in February.
Winehouse and Doherty were close and often rumored to be more than just friends. When asked about the status of their relationship, Winehouse told Rolling Stone, "We're just good friends," adding "I asked Pete to do a concept EP, and he made this face, he looked at me like I'd pooed on the floor. He wouldn't do it. We're just really close".
"When Amy died I was sat in a matchbox room in Camden Town, not able to leave, basically wallowing in my own filth. Literally knee-deep in sh*t. Literally not able to move. I couldn't speak, I couldn't see anyone, I couldn't pick up the guitar and when I did pick up the guitar it was woeful ballads about how Amy wouldn't be coming round tonight," he explained. "It wasn't a very inspiring time."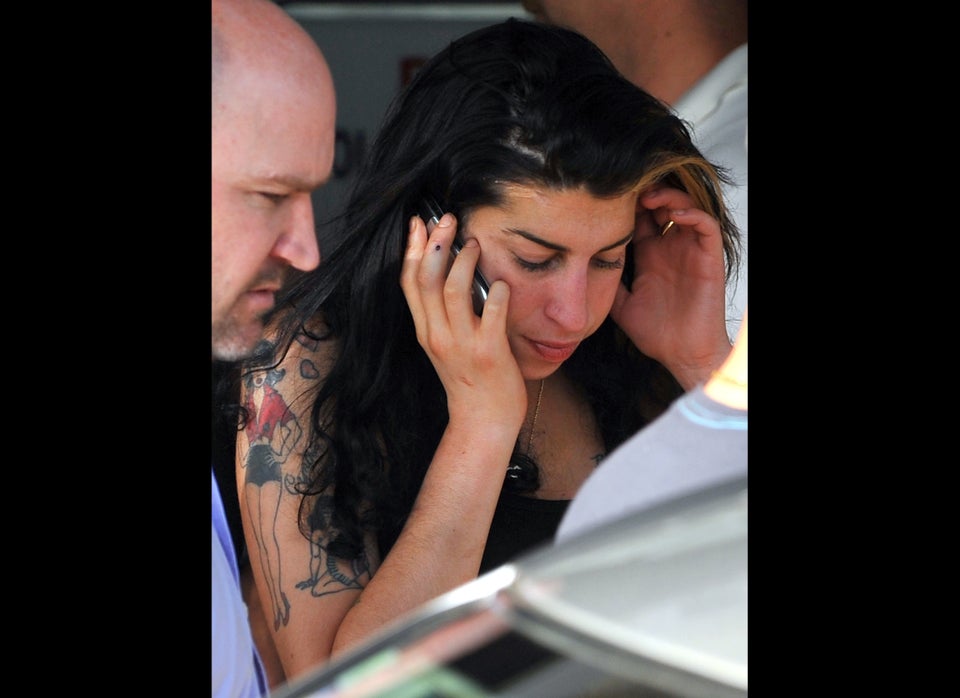 Amy Winehouse
Popular in the Community