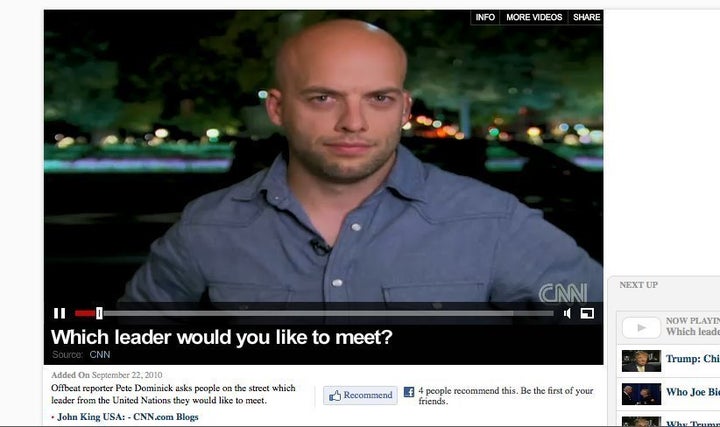 Speaking on his Sirius XM satellite show "Stand Up With Pete Dominick," Pete Dominick recounted the events leading up to the fateful interview. He told listeners that he was in Atlanta to record a pilot for his own CNN show when Sanchez's executive producer asked if the host could appear on his show to promote his book.
"Frankly, I didn't really want him to do the radio show," Dominick said. "He's not the type of guest we have on this show. We generally have experts on the issues."
When the interview began, he said, he was shocked at what Sanchez said. The anchor, he said, came "with a live grenade in his mouth, and he pulled the pin. I tried to put it back for him but he wasn't having it."
Dominick said he thought Sanchez was so determined to respond to the years-long mockery he endured from Jon Stewart that he would have done so on any show, not just his. He also expressed regret that Sanchez was fired.
"I'm sorry, sincerely, for his family that he was fired. It's terrible," he said.
Later in the segment, Dominick revealed that both Stewart and Stephen Colbert had emailed him to congratulate his handling of the interview. Ultimately, though, he said he wants the story "to die," and that the only shows he was considering discussing the matter on further were Stewart's or Howard Stern's.
LISTEN (if player does not work, download the audio here):
Popular in the Community