Pete Frates wants you to know that he's "still alive," despite what you may have heard.
Frates, 32, was diagnosed with ALS five years ago and later helped the Ice Bucket Challenge ― which raised millions of dollars that went toward researching the progressive neurodegenerative disease ― go viral.
The native Bostonian and former college baseball player tweeted out a video of himself on Monday, in which he lies in a hospital room as Pearl Jam's "Alive" plays in the background ― seemingly a response to false reports of his death that took over social media just a few hours prior.
Frates, who is paralyzed, is able to communicate by using eye-tracking technology.
His family wrote in a Facebook post on Monday that he is "resting comfortably" and that "the Doctors, medicine, prayers and love continue to help him get stronger."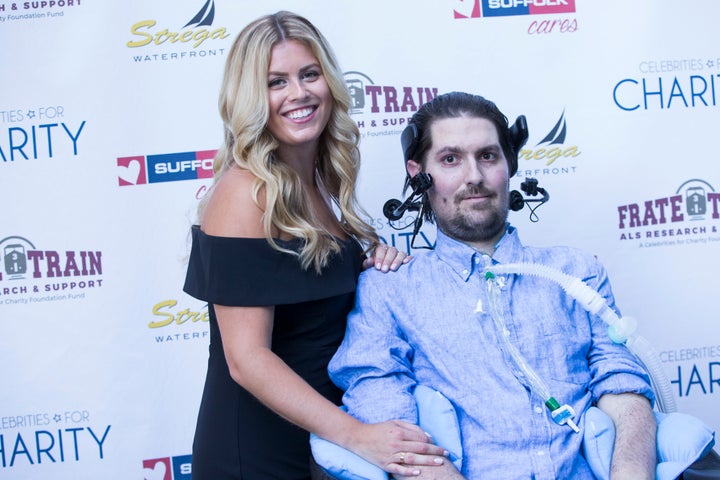 Over the last several years, Frates has dedicated himself to raising awareness and research funding for ALS. The disease, which currently has no cure or effective treatment, leads to total paralysis and death, usually within two to five years of diagnosis, according to the ALS Association.
"My dream," the post reads, "is for this article to be found by someone in a Google search one day — much like the one that linked my symptoms to ALS — and for he or she to wonder how anyone ever could have died from something treated so easily."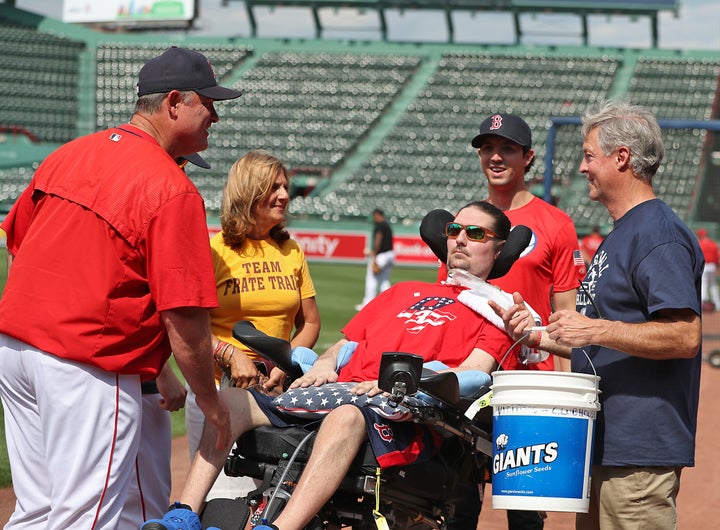 Despite the success of the Ice Bucket Challenge, Frates' family said in May that they struggle to keep up with medical bills, which they said can cost up to $95,000 per month.
"The funding source we've always relied on has dried up," his father, John Frates, told Salem News. "The hole in the bucket is so big. … It's something we can't keep up with."
Frates' family members continues to fundraise, and have also been working with the ALS Association to create a program that would provide in-house care for patients who otherwise would not be able to afford it.