Alaska state Sen. Pete Kelly (R) is declaring war on fetal alcohol syndrome, and he's proposing to place state-funded pregnancy tests in bars and restaurants so that women can figure out if they're pregnant before drinking. But he also told the Anchorage Daily News this week that he opposes increased access to contraception, because birth control is only for women "who don't want to act responsibly."
"Literally, you can go into the bathroom at the bar and test," said Kelly in his interview this week, describing his plan. "So if you're drinking, you're out at the big birthday celebration and you're kind of like, 'Gee, I wonder if I -- ?' You should be able to go in the bathroom and there's that plastic, Plexiglas bowl in there."
The interviewer asked if Kelly would also support making free birth control available in bars. Kelly is opposed to abortion access, and providing additional access to contraception could help sexually active women and men avoid unwanted pregnancies in the first place.
Kelly, however, said he opposed such a move.
"The thinking is a little opposite," he replied. "This assumes that if you know, you'll act responsibly. Birth control is for people who don't necessarily want to act responsibly."
When the interviewer noted that using birth control could be viewed as "acting responsibly," Kelly said he wasn't sure.
"Maybe, maybe not. That's a level of social engineering that we don't want to get into. All we want to do is make sure that people are informed and they'll make the right decision," he replied.
In a statement sent to reporters, Alaska Democratic Party Executive Director said, "Republicans need to stop their war on Alaska women."
As Dana Liebelson at Mother Jones notes, "Alaska does not accept federal money from the government's Medicaid expansion, which would fund contraception, and state Sen. Fred Dyson (R-Eagle River) recently spoke out against it, declaring that if people can afford lattes, they can afford birth control."
Before You Go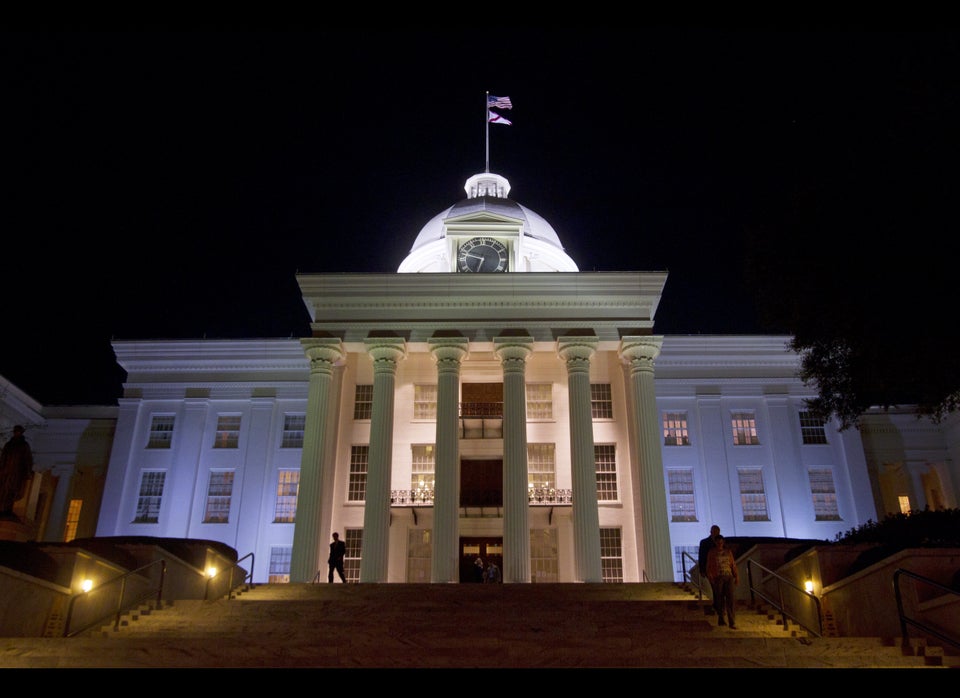 U.S. State Capitol Buildings
Popular in the Community