Idaho state Rep. Pete Nielsen (R) claimed women who are victims of rape or incest are less likely to get pregnant than if they had consensual sex, echoing infamous remarks by 2012 U.S. Senate candidate Todd Akin (R-Mo.).
Nielsen made the assertion, which contradicts scientific evidence, during a state House committee hearing on a bill that would require abortion providers to tell women where they can get a free ultrasound test. Abortion-rights advocates criticize the legislation as a way of deterring abortions, and point out that many of the facilities providing free ultrasounds are crisis pregnancy centers that often counsel women against getting an abortion.
The Idaho bill contains no exceptions for rape or incest. But, according to Nielsen, they're unnecessary.
"Now, I'm of the understanding that in many cases of rape, it does not involve any pregnancy because of the trauma of the incident," Nielsen said Thursday, according to the Spokesman-Review. "That may be true with incest a little bit."
Nielsen stood by his remarks when questioned about them after the hearing.
"That's information that I've had through the years. Whether it's totally accurate or not, I don't know," he said. "I read a lot of information. I have read it several times. … Being a father of five girls, I've explored this a lot."
Nielsen's remarks were very similar to the comments that helped sink Akin's Senate bid.
"If it's a legitimate rape, the female body has ways to try to shut that whole thing down," Akin claimed in a 2012 interview.
In a statement, Hannah Brass Greer of Planned Parenthood Votes Northwest and Hawaii, condemned Nielsen's remarks as "bizarre and troubling."
"The efforts to reduce access to abortion in Idaho and across the country have no basis in actual medicine or science," Greer said. "These bills are blatantly obvious attempts by politicians to put every barrier possible between a woman and her constitutional right to safe and legal abortion. A much better use of time for Rep. Nielsen and his colleagues is focusing on common sense ideas to expand access to birth control and reduce unintended pregnancies."
Before You Go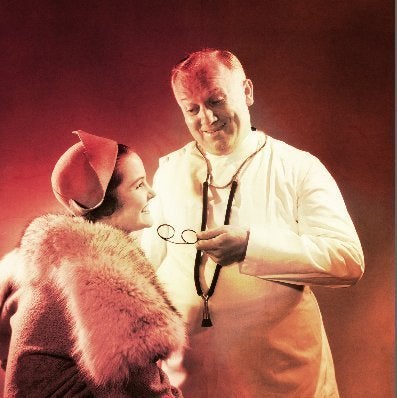 Myths About Abortion That Need To Be Busted
Popular in the Community