Just a day after President Donald Trump and first lady Melania Trump had a hand-holding incident that turned into the swat heard 'round the world, the former White House photographer decided to remind everyone what a couple holding hands should actually look like.
The image shows the Obamas holding hands during an event at the Edmund Pettus Bridge in Selma, Alabama, marking the 50th Anniversary of the Selma to Montgomery civil rights marches.
"I was moving around trying to capture different scenes away from the stage during the event to commemorate the 50th Anniversary of Bloody Sunday and the Selma to Montgomery civil rights marches," Souza said. "When I glanced back towards the stage, I noticed the president and first lady holding hands as they listened to the remarks of Rep. John Lewis. I managed to squeeze off a couple of frames before they began to applaud, and the moment was gone."
Twitter was loving it. Obviously.
Before You Go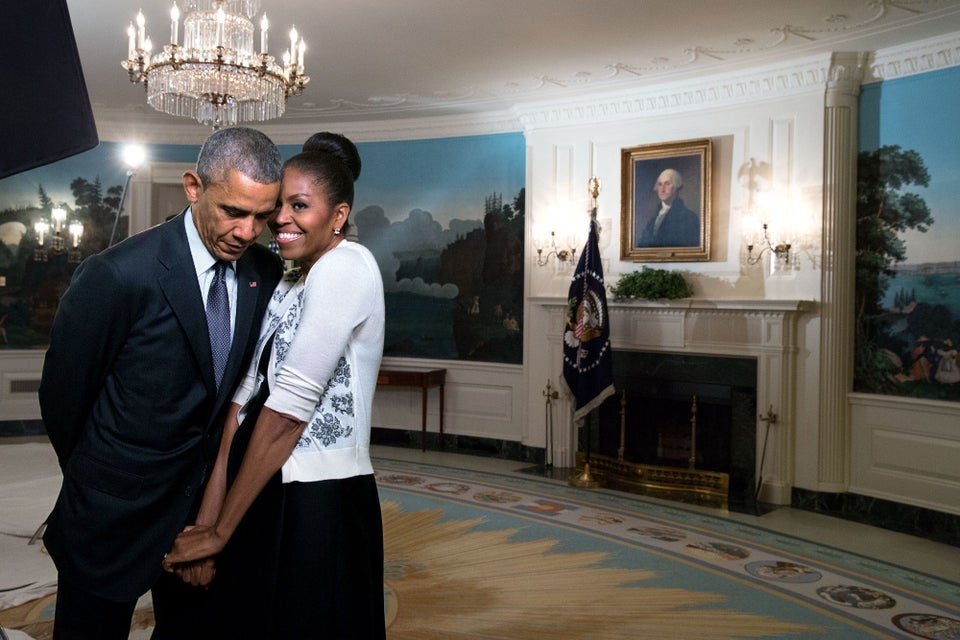 Barack and Michelle Obama's Sweetest Moments
Popular in the Community