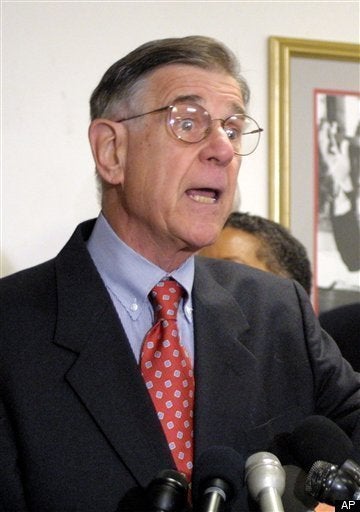 One of the leading progressive voices in the House of Representatives declared on Thursday that a co-operative approach for health insurance coverage was such a vague entity -- and political non-starter -- it might as well be a "medical unicorn."
Rep. Pete Stark, (D-Calif.), chair of House Ways and Means Health Subcommittee, insisted during a conference call with reporters that even if co-ops were structured in a way that resembled a public option -- nationally-based and with strong administrative support -- there would be no way to ensure their success.
"There aren't many of you listening who remember the co-ops in the '30s, which was kind of a Roosevelt outfit, rural electric co-ops, phone co-ops," Stark said. "But, as I say, there is no real example of either the regulation, or how you would establish them, or where they would get enough people to have a purchasing base. So you might as well talk about unicorns. You know, what is a medical unicorn? My kids all know what a unicorn is. But you don't. You have never seen one. So I think this co-op is just a way of ducking the issue of having the public plan."
Stark's remarks are the latest pushback to come from House progressives to the work being done in the Senate Finance Committee. Sen. Kent Conrad, (D-N.D.) has been championing the co-op as the politically feasible alternative to the public plan -- a policy proposal that could get the 60 votes needed for passage. The senator could, in the end, be right with his vote count. But in the House, the opposite holds true: it remains unlikely that a bill would pass without a public option.
Later in the call, Stark took a whack at Conrad and others who are backing the co-op proposal, noting that the idea was coming from a few senators with "less than three percent of the rural constituency."
"I tend to ignore [the proposal] as a non-starter," he said.
His colleague, Rep. Xavier Becerra, (D-Calif), who is vice chair of the House Democratic Caucus, concurred.
"Co-ops have been tried in the past, in the '40s. And they eventually have failed," he said. "We have not seen any success to date... to lead us to believe that co-ops can succeed. And those that still survive look more like private insurance companies than co-ops."
REAL LIFE. REAL NEWS. REAL VOICES.
Help us tell more of the stories that matter from voices that too often remain unheard.