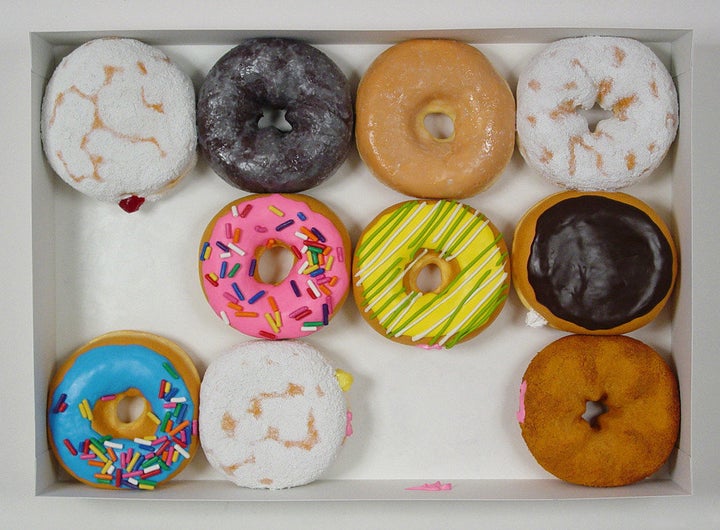 Artist Peter Anton's Sugar & Gomorrah ride during Art Basel Miami Beach invites your sweet tooth to start sinning.
On the full-sized carnival ride, take a snaking tunnel through backdrops of fire and overturned pillars as you arrive at a virtual candyland of gigantic treats -- all while Lesley Gore's "Sunshine, Lollipops and Rainbows" plays overhead.

"It's a place where Willy Wonka would sneak off to after all the kids went home," Anton tells HuffPost Miami.
The sweet ride, which opens Tuesday and runs through December 9 (11 a.m. to 7 p.m.), will be installed as part of Art Miami in Midtown. It measures 70 feet wide, 50 feet deep and 20 feet high.
"I activate the hunger people have for the things that give them pleasure and force them to surrender," Anton explains. "The sensual nature of the works stimulates basic human needs and desires that generate cravings and passion."
Stimulating the sensual? Playing on desire and passion? Sounds perfect for Miami, a notorious carnal playground of overindulgence.
Click below for a mock-up of Sugar & Gomorrah as well as images of Anton's past work: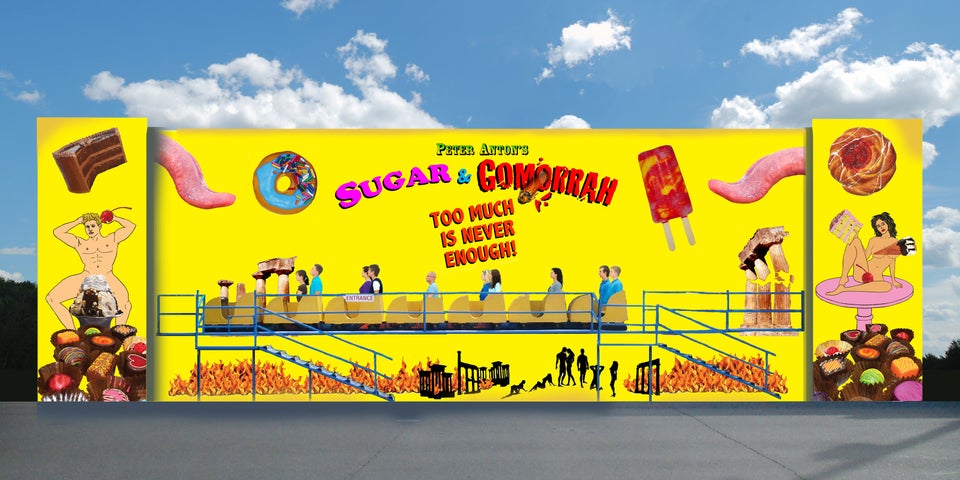 Peter Anton
Related
Popular in the Community