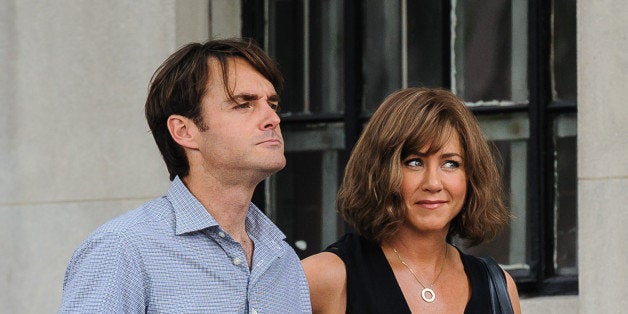 "You've got one minute, then I'm busy again."
These are the words legendary filmmaker Peter Bogdanovich spoke to me as I stood on the set of his new movie, "Squirrels to the Nuts." Unfortunately, I didn't know I'd be talking to him at all at that moment. Was I supposed to get out my recorder, or was this just introductory chit chat? Regardless, I mumbled something about "The Sopranos" and sulked away.
And that would become my first experience on a movie set.
To Bogdanovich's credit, he did respond to my "Sopranos" comment. In context, I mentioned that it had been so long since Bogdanovich's last feature-length film -– 2001's "The Cat's Meow" -- that there's now an entire generation who know him only as Jennifer Melfi's therapist. "As long as they know me," he replied.
Let me back up a bit here. Most studio-sanctioned set visits involve a large number of movie writers being herded around in what at least appears to be some sort of organized and pre-planned manner. What was appealing about this particular set visit was that I would be the only journalist on the set at that particular time. What I didn't quite realize is that there would be no welcome mat, no schedule and certainly no organization as far as what I would be doing.
It was kind of like I was just going to work for the day with these people -- if my job were to do nothing and constantly get in the way of people who are trying to work.
I was to meet the crew up on West 175th Street in the Manhattan neighborhood of Washington Heights. Earlier that day I had re-watched Bogdanovich's "The Last Picture Show," hoping to gain some sort of groundbreaking insight. But the 1971 Oscar-winning film never even came up.
"What are you going to write about?" Bogdanovich asked me. "I don't know yet," I responded, trying not to look down at my feet at the same time, hoping an idea would pop in my head. Unfortunately, the only thing that popped in my head was "Michael Jackson is Sitting On Top of the World," which was the fake magazine article that Axl Foley told a hotel clerk he was writing when he was having trouble reserving a room in "Beverly Hills Cop." Thankfully, I said nothing else out loud.
But I didn't know. I had no angle for this story. I still have no angle (obviously). I just wanted to learn what it was like to be on the set of a Peter Bogdanovich movie. My goal was to blend in.
"Squirrels to the Nuts" is Bogdanovich's first movie in 12 years. It stars Owen Wilson, Jennifer Aniston, Will Forte, Cybill Shepherd, Imogen Poots, Kathryn Hahn and Richard Lewis. The plot, from what I can tell, concerns a married Broadway director (Wilson) who falls for a prostitute (Poots) and the misadventures that follow.
Richard Lewis wants a cue. In the scene being filmed, a phone is supposed to ring. Lewis wants someone to mimic the sound of a phone so he knows when to answer it. After that issue gets resolved, the next order of business becomes what to do with the phone cord after Lewis answers the call. Are the other characters supposed to duck under it? Is he supposed to lift the cord over their heads? It's at this point that I concluded that, if I were an actor, I would probably be a lot like Richard Lewis.
I now see why filming on a soundstage versus the streets of New York City is the preferable option. At one point a little dog starts barking across the street, which completely shuts down the scene. Now, living in New York, every so often you'll stumble upon a movie set completely by accident -– which is annoying when all that you want to do in the world is go home and the production crew for "A Night at the Museum" is blocking your way. (True story.)
Now, being on the other side of the equation -– seeing firsthand how the smallest intrusion can ruin a shot -- I can report that the residents of New York City, trying to live their lives, are ridiculously annoying. Having been on both sides, I am convinced that there will never be peace between film crews and New York City locals. Ever.
Between takes, there really is a lot of sitting around doing nothing on a film set. To be fair, they might be doing something, but, to the untrained eye, it really looks like they aren't doing much. One of the members of the crew yells, "Who's smokin' the reefer?" No one admits to smoking the reefer. Regardless, at least someone is doing something.
Cybill Shepherd is sitting in a director's chair to my right, signing her autograph to a stack of periodicals. One is a Rolling Stone with the headline "Cybill Sizzles." Another is an old TV Guide featuring the cast of "Moonlighting." Part of me likes to think that this is just what Shepherd does in her free time, but it's the last day of filming, so these are most likely requests from the crew.
Will Forte approaches me. I've interviewed Forte on five separate occasions and there is now a familiarity between us (no joke, Forte is one of the nicest people working in the entertainment industry). It's nice to see a familiar face. I did tease him about the fact that he now works only with high-profile directors –- here, with Bogdanovich, and also in the upcoming "Nebraska," with Alexander Payne. Anyway, most of what we discussed was off the record (and even if it had been on the record, I promise you wouldn't have much interest in what we discussed; though booze was mentioned), but I can report that Forte still hasn't seen "Rock of Ages."
There's a member of the New York Police Department on set. He popped by to do a spot check for Bogdanovich's filming permits as if this were an NYU student film. Again filming is shut down.
Bogdanovich approaches me again –- he's a very nice fellow, but also intimidating –- and says he has time to talk. Trying to break the ice, I kiddingly and stupidly told him that he should pull a "Do you know who I am?" with the police officer. "I don't do that," Bogdanovich growled. My attempt at humor failed. I quickly switched the conversation to Will Forte. "One of the sweetest men I've ever met," Bogdanovich gushed.
I asked him about "At Long Lost Love," a Bogdanovich movie starring Burt Reynolds and Cybill Shepherd that was critically panned when it was released in 1975, yet has found new life on Netflix. A studio editor who has since passed away named Jim Blakely re-edited the film, and, remarkably enough, Bogdanovich loves the new edit. "He noticed we were fucking it up," he said.
Noah Baumbach and Wes Anderson are both producers on "Squirrels to the Nuts," and both consider themselves Bogdanovich disciples. I asked him when he became aware of their movies. "With Noah it was when he asked me to act in 'Mr. Jealousy,'" he explained, "I caught up with the rest of his movies later. With Wes it was 'Bottle Rocket.'"
Again, I asked nothing about "The Last Picture Show." It's one of the most beautifully made films of the last 45 years -- what else is there to say? But, with Bogdanovich sitting in front of me, I'm glad I re-watched it on that day. I'm glad he could find a minute, and later six more, to spare. Which, I suppose, I owe to the NYPD for being overzealous in their war on un-permited film sets.
I left amid a pandemic of gift-giving. Again, it was the last day of filming. I saw hugs. I saw tears. I, at least, heard about reefers. There is a sense of family on a film set that I had always heard about, but had never seen before. It was legitimately touching. As an observer, it felt like the right time to leave. This was a moment for them, not me. And I did leave ... and no one noticed.
Mike Ryan is senior writer for Huffington Post Entertainment. You can contact him directly on Twitter.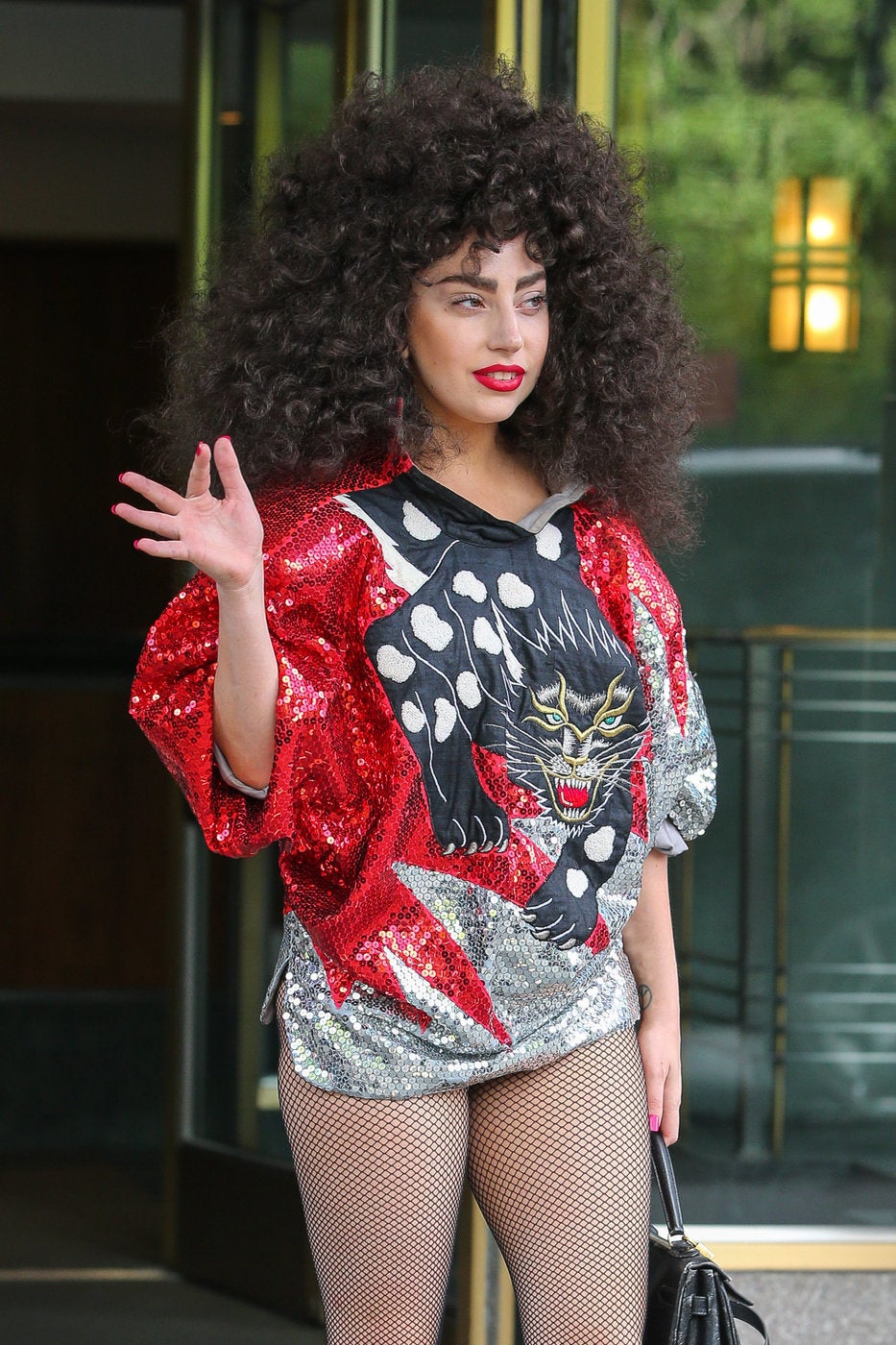 Celebrity News & Photos
Popular in the Community