Peter Capaldi was announced as the new Doctor during a "Doctor Who" special on BBC America and BBC One on Sunday.
"Being asked to play the Doctor is an amazing privilege," Capaldi said. "Like the Doctor himself I find myself in a state of utter terror and delight."
Capaldi's other credits include "The Thick Of It," "The Hour," "In The Loop" and "Torchwood." The actor has also appeared on "Doctor Who" before in the 2008 episode "The Fires of Pompeii" as Caecilius.
Host Zoe Ball unveiled Capaldi as the Twelfth Doctor in his first ever interview in front of a live studio audience. The half-hour show included Doctors old and new, including current Doctor Matt Smith, and "Doctor Who's" lead writer and executive producer Steven Moffat.
"It's an incendiary combination: one of the most talented actors of his generation is about to play the best part on television," Moffat said. "Peter Capaldi is in the TARDIS!"
Take a look at the first official "Doctor Who" photo of Capaldi below: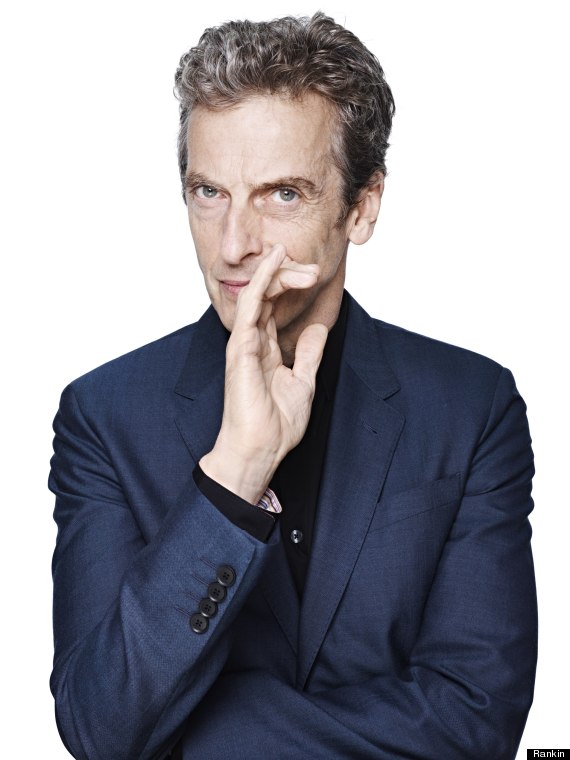 Capaldi replaces Smith, who played the Doctor since 2010. He announced his departure in 2013 and released the following statement: "Thank you so very much for supporting my incarnation of the Time Lord, number Eleven, who I might add is not done yet, I'm back for the 50th anniversary and the Christmas special! It's been an honor to play this part, to follow the legacy of brilliant actors, and helm the TARDIS for a spell with 'the ginger, the nose and the impossible one'. But when ya gotta go, ya gotta go and Trenzalore calls. Thank you guys."
Jenna Coleman, who joined "Doctor Who" in Season 7 as the Doctor's companion Clara, will remain with the series for Season 8. After Capaldi was announced as the new Doctor, Coleman released the following statement: "I'm so excited Peter Capaldi is the man taking on the challenge of becoming the Twelfth Doctor. With Steven's writing and his talent I know we'll be making an amazing show with an incredible incarnation of No. 12. I can't wait to start this new adventure!"
Before the official announcement, many speculated that it was time for a woman to star in "Doctor Who." Oscar winner Helen Mirren said she won't play the Doctor, but it's time there was a woman in the role. "I'm not going to be the first female 'Doctor Who.' No, no, no. Absolutely not, I absolutely wouldn't contemplate that ... but I do think it's well over-time to have a female 'Doctor Who' ... I think a gay, black female 'Doctor Who' would be best of all," Mirren told Daybreak.
"Doctor Who" returns for its 50th anniversary special on Saturday, November 23 on BBC America.
PHOTO GALLERY
"Doctor Who" Season 7
Calling all HuffPost superfans!
Sign up for membership to become a founding member and help shape HuffPost's next chapter