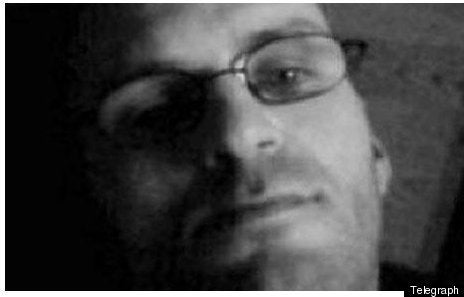 Peter Chapman, a registered sex offender, was sentenced to life in prison for kidnapping, raping, and murdering Ashleigh Hall, 17, whom Chapman courted and lured to her death using Facebook.
Chapman was arrested in October 2009 for a minor traffic violation and later led police to the body of a girl, Hall, he had kidnapped, raped, and murdered just hours earlier. Police found Hall 'strangled and dumped in a farmer's field near Sedgefield, County Durham,' the Times Online reports.
According to the Telegraph, Chapman, 33, fooled the girl into thinking he was 'Peter Cartwright, or DJ Pete, a 17 year old labourer living in the Stockton on Tees area.'
The Telegraph goes on to report:
[His fake Facebook profile] attracted interest from 14,600 visitors, almost 3,000 becoming online "friends" and all of whom were females ranging from the age of 13 to 31.

He would then attempt to redirect them to private chatrooms where he would invite them to provide sexual explicit details.[sic]

[...]Chapman set up two profiles on the Netlog site and there were others on at least nine other sites when he was arrested for killing Ashleigh Hall.
Chapman has been investigated for six violent sexual crimes but convicted only twice. In 1992, at the age of 15, he was investigated for and, four years later, accused of raping a girl he had befriended. The victim became pregnant, but the charges were dropped.
Four years later, Chapman was accused of assaulting two teenaged prostitutes. He was sentenced to seven years' imprisonment, released in 2001, and arrested again in 2002 for the kidnap and rape of an Ellesmere Port prostitute. The latter case was discontinued.
A UK judge ruled that Chapman must spend at least 35 years in prison before being eligible for release.
Despite Facebook's attempts to safeguard its users from sexual predators, tens of thousands of registered sex offenders have been able to slip through the cracks in security. In 2009, both Facebook and MySpace cracked down on potential predators, but in doing so, they also revealed the weaknesses in their defense measures.
WATCH:
Popular in the Community