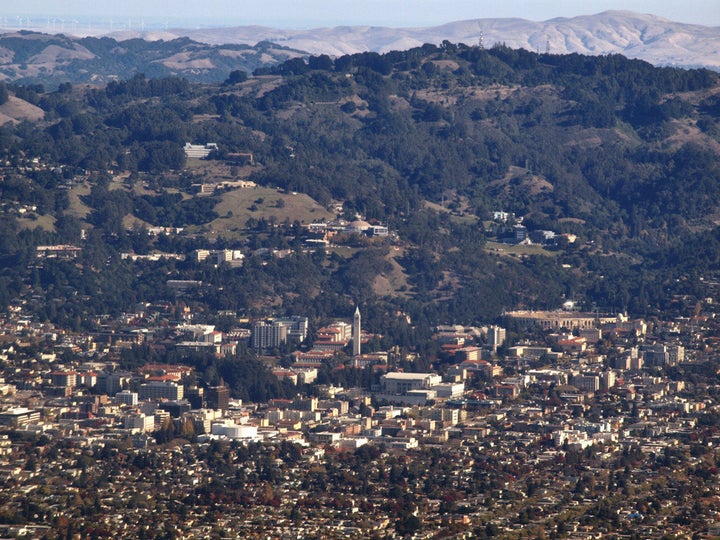 A tragic murder in Berkeley has stricken two families with grief and led to serious allegations against the Berkeley Police Department, the mental health system and Occupy Oakland.
On Saturday night, Peter and Andrea Cukor called Berkeley police on a nonemergency line to report a trespasser outside their garage. However, police did not immediately respond, claiming they were busy with an Occupy protest. Soon after, 67-year-old Peter Cukor was beaten to death by the trespasser, allegedly 23-year-old Daniel DeWitt.
DeWitt -- a former Alameda High School football star and the grandson of Alameda's first black mayor and councilman -- has suffered from paranoid schizophrenia for the past five years. His family claims that they have aggressively been seeking treatment.
"Our hearts go out to the other family," said DeWitt's mother Candy, in tears, to CBS. "It breaks my heart. We've all lost in this." According to Candy, the DeWitts have battled with a mental health system unwilling to get her son the help he needs. Candy claimed that she and her husband have begged hospitals to keep her son in long-term treatment to no avail. "I've been telling people for years he needs help. This is an illness. It has nothing to do with him."
According to the San Jose Mercury News, the Cukors returned home on Saturday to find DeWitt standing outside of their garage, asking to see a woman they didn't know. The Cukors told him there was no one there by that name and asked him to leave. Once inside, they called the police on a nonemergency line to report the situation, and were told an officer would arrive shortly. However, the Department allegedly called off the dispatch, claiming that officers were busy with an Occupy Oakland march headed for Berkeley.
Reportedly, when police did not arrive, Peter Cukor left the house and walked to a nearby fire station to ask for help, but the station was out on call. When he returned to his home, DeWitt allegedly dragged Cukor into the bushes and beat him to death with a flowerpot while his wife watched from inside. His wife called 911 and officers responded immediately.
According to CBS, the incident has prompted Berkeley City Council member Susan Wengraf to call for an investigation into the response by the Berkeley Police Department. "I think allocation of our resources is a really important issue."
In a statement, the Department explained the response.
"At that time, available officers were being reconfigured in order to monitor a protest which was to come into Berkeley from Oakland in the next hour," said Berkeley Police Spokesman Lt. Andrew Greenwood in a statement. "Only criminal, in-progress emergency calls were to be dispatched, due to the reduction in officers available to handle calls for service."
The Department did not immediately respond to inquiries about the incident from The Huffington Post.
But Occupiers claim that the Occupy Oakland is being unfairly scapegoated.
"This is not the first time this has happened, with or without Occupy Oakland," Occupy Oakland Activist Boots Riley told HuffPost. "Information is available about the average response times in Berkeley to non-emergency numbers; there is an incredibly long wait time. This has nothing to do with Occupy Oakland and they are using it as a scapegoat."
Occupier Omar Yassin agreed. "Police departments are so cash-strapped that they don't ever respond to calls like that immediately," he said.
"There was reportedly no violent activity at the march, so they are saying that they spent all of their resources monitoring a non-violent march," added Riley. "This is ridiculous."
In recent months, Oakland residents and City Council members have criticized Occupy Oakland for bogarting crucial police services and tax dollars. But according Yassin, those voices are blaming the wrong villain.
"The police fear that protesters are going to break windows," said Yassin. "If police choose to make sure windows don't get broken instead of responding to life-threatening crimes, that is the Police Department's fault for having those kinds of priorities. And the community should be furious."
CORRECTION: A previous headline elsewhere on the site inaccurately stated that the "community," rather than the police department, had attributed Cukor's death to the fact that the police were busy with the protest.
Related
Popular in the Community