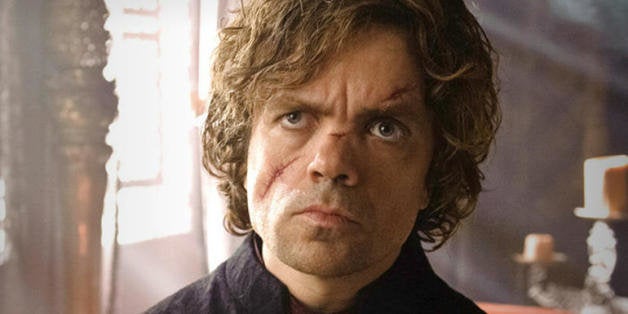 A big revelation is coming.
I loved the lines about their cousin, who's a bit thick and smashing the beetles. Because it was about something from their past. It's like Tyrion's in shock, or something. He doesn't know why he's telling that story and he just wants to know what it was about, and what life is about, and it had such an abstract non-f*****g King's Landing feel to it.

What the actor didn't say is that there may be a big reason the scene had a "non-f*****g King's Landing feel to it": it's possibly a major diss in disguise.
In the scene, Jaime and Tyrion talk about their cousin, described as a "moron," who would mindlessly smash beetles for no apparent reason. The moment doesn't happen in the books and seems a bit out of place until you examine one major detail: The cousin's name is Orson.
In addition to naming the cousin Orson, the story Tyrion and Jaime talk about seems to take a massive shot at Ender's Game, as one Redditor explains:
It makes fun of the entire sad premise behind Ender's Game, a story about a child (children really), who are crushing bugs in a hypothetical future for absolutely no known purpose - other than because the bugs 'started it first'.

So is this scene really slamming the Ender's Game author? The scene could obviously have many meanings. It could be meant for a brotherly moment, a look at the injustice in the world or even a foreshadowing of the results of Tyrion's trial by combat. Or perhaps, it could just be one of the most cleverly disguised disses ever.
HBO did not immediately respond to HuffPost Entertainment's request for comment.
REAL LIFE. REAL NEWS. REAL VOICES.
Help us tell more of the stories that matter from voices that too often remain unheard.
BEFORE YOU GO
PHOTO GALLERY
"Game of Thrones" Photos That Would Never Happen