When you play the game of Emmys, you win or you... uh... actually, that's the only option for Peter Dinklage.
On Sunday night, the actor took home the Emmy for Outstanding Supporting Actor in a Drama Series for playing Tyrion Lannister on "Game of Thrones." It's his fourth award in the category (the most of any actor), as he edged out Giancarlo Esposito ("Better Call Saul"), Jonathan Banks ("Better Call Saul"), Michael Kelly ("House of Cards"), Chris Sullivan ("This Is Us") and his HBO co-stars Nikolaj Coster-Waldau and Alfie Allen. But when Dinklage made his acceptance speech, he shined the spotlight on the "Thrones" showrunners: David Benioff and Dan Weiss.
Dinklage started by admitting he had no idea what he was about to say and counting himself fortunate to be "a member of a community that is nothing but all about tolerance and diversity," before singing the praises of David and Dan, the divisive final season be damned.
Dinklage called the pair brilliant, talented and, though it was bleeped out, reportedly the "funniest motherfucking people" he's "ever been lucky enough to work with."
It's been about 10 years, all said and done, since the moment I met Dave and Dan 'til right now. I had no idea what I was getting myself into. But I knew that David and Dan were quite brilliant. Ten years of absolute sweat, but 10 years of the most incredible, talented, funniest [bleeped out] — hey, it's over, I don't care — I've ever been lucky enough to work with. We did nothing but sweat. We did nothing but laugh. Dave and Dan, we literally walked through fire and ice for you. Literally. And I would do it all again in a heartbeat. Thank you.
Dinklage's words stand in notable contrast to what the fans had to say about the showrunners during Season 8.
To go along with the unprecedented amount of Emmy nominations, the final season of "Game of Thrones" brought an equally unprecedented amount of backlash: The episodes were too dark, the writing was lazy, there was a coffee cup in one scene. And time and time again, the blame was cast on the showrunners.
Reddit users apparently Google-bombed search results to make the showrunners' pictures come up if one searched for "bad writers." A viral petition to redo the final season with different writers received more than 1.7 million signatures.
Despite that pushback, a number of "Game of Thrones" actors have defended Benioff and Weiss ― including Coster-Waldau, who said in July that it was just silly to think the two creators weren't "the most passionate, the greatest, the most invested of all."
Support HuffPost
The Stakes Have Never Been Higher
Related
Before You Go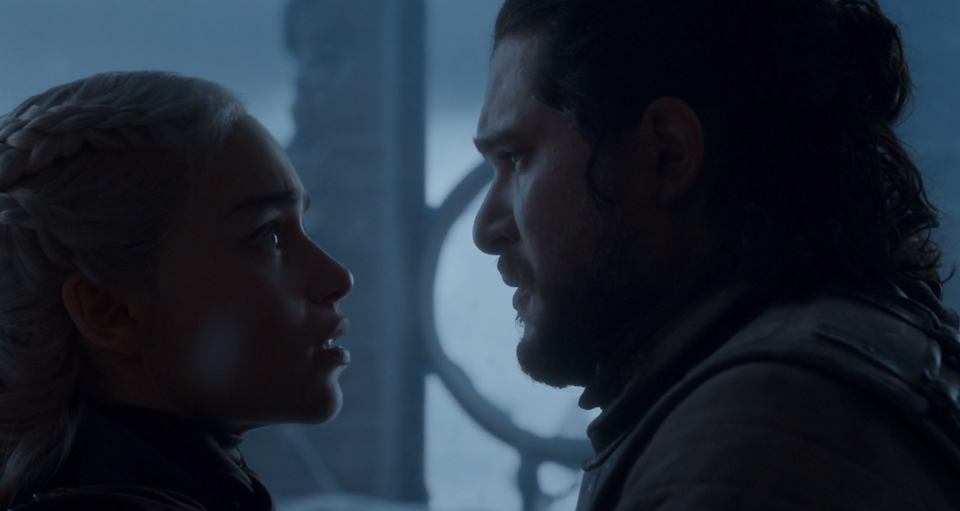 "Game of Thrones" finale
Popular in the Community