While accepting the award for Supporting Actor in a Drama Series for his work on "Game of Thrones," Peter Dinklage revealed a key component to his look, unseen in red carpet photos with his wife, Erica Schmidt.
Dinklage beat out fellow actors Jonathan Banks, Jim Carter, Alan Cumming, Michael Kelly and Ben Mendelsohn for the award. Yet as he revealed when he rose from his seat to accept his statuette, he also won in casually unkempt yet somehow appealing hair.
Blink and you'll miss it, but dude had a man bun. Inexplicably, one couldn't have even guessed it from the front view. There was no pulling back of the front portion of his hairline, no flashy scrunchie or peekaboo bun atop his crown.
Wait, it was there, right?
We swear we saw it. It was a shy, subtle man bun -- and, hey, we're not hating it. Peter Dinklage, let your man bun flag fly. It's pretty clear they'll be here at least through the end of 2015 -- might as well own it.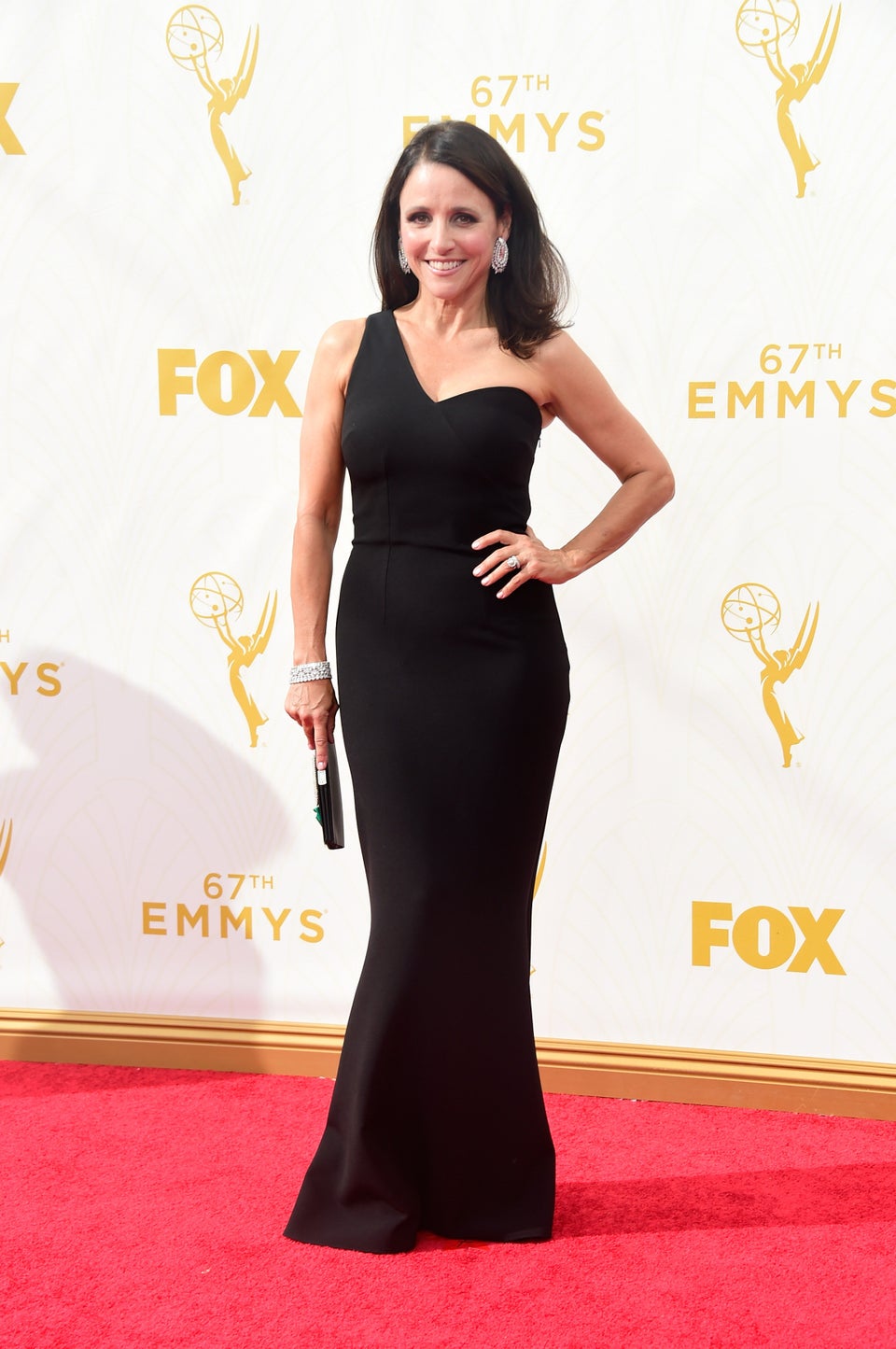 Emmys Red Carpet 2015
For a constant stream of entertainment news and discussion, follow HuffPost Entertainment on Viber.