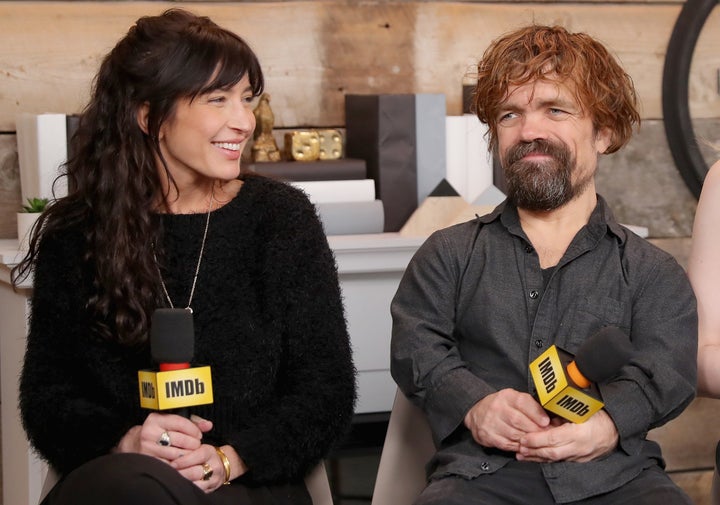 PARK CITY, Utah ― Peter Dinklage and Reed Morano are great friends. In fact, they are not at all competitive when it comes to their respective, massively popular prestige TV shows. No siree.
I met the pair at the Grey Goose Blue Door pop-up on Main Street Sunday (yes, a heavily branded press lounge dedicated to premier vodka), shortly after the Sundance Film Festival debut of their new film, "I Think We're Alone Now."
Over perfectly crafted bloody marys (Grey Goose, is this how I get free premier vodka?), we talked about their new movie, which revolves around a solitary man Del (Dinklage) as his post-apocalyptic life is disrupted by a carefree young woman named Grace (Elle Fanning), whose past is as mysterious as how she arrived in Del's small, dead town. Morano, now of "Handmaid's Tale" fame, took on the dual role of director and cinematographer after "Game of Thrones" standout Dinklage personally requested her to shoot the project.
We also talked about the cutthroat rivalry behind television's favorite auteur and everyone's favorite Lannister. Or, at least, the rivalry we tried half-heartedly to stoke.
How many Sundances have you both attended?
Peter Dinklage: Ahhh. This is like my fifth.
Reed Morano: I don't know, it was 2008 to 2014 pretty much, so probably my fifth or sixth.
What makes this one particularly special? It's apparent you have a nice friendship going here, so making this movie together was probably a great experience.
PD: Yeah, that's what makes it special.
RM: This movie's basically the reason why a person would make movies, just because of how fun it was for us to make it.
PD: And we just want to share it.
Well, this is cool for me because my two favorite shows are colliding on this couch. Peter, how did it feel when "Game of Thrones" lost out to "The Handmaid's Tale" at the Golden Globes?
PD: Oh, whatever. I got one already, it's fine.
RM: He's got all the awards.
PD: You gotta share the wealth, you know?
RM: They're just being polite and making room for other losers.
Peter, you approached Reed to be involved in this project. How did you come across the script?
PD: Yeah, but without Reed this project would've never happened. It's not a fascinating story ― my agent gave me the script and said, "I think you'd really like this." And I said, "Yeah, I would if we got the right director and the right actor to play Grace."
[My agent] brought Reed to my attention. I hadn't seen "Meadowland" [her directorial debut]. I watched "Meadowland" and immediately set up a meeting with her and we met in my neighborhood in Brooklyn, and she just inspired me. That's all it took. And it was a lot of fun, we had some laughs, and it was a very easy decision.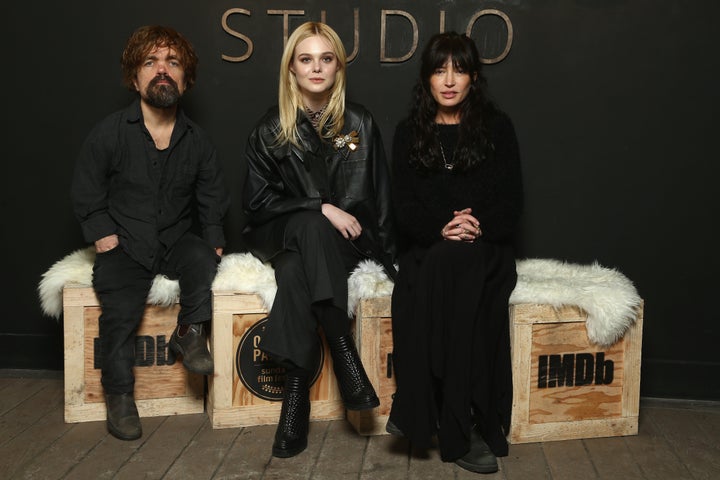 RM: Um, February? Did we shoot in January?
PD: March [of last year]. It was really early spring because I remember snow was an issue.
RM: Yes, and we pushed a little.
PD: So it was like March-April.
Was it difficult to nail down a time, since you're both so busy with other projects?
RM: That's why I think the timing was so particular, because it was the one window that Pete had. Also, I think it coincided with my window, too. Or I kind of pushed something because this was so ready to go, and I just knew it was going to be great and I wanted to do it so bad.
PD: Not to be a hippie, but everything happens for a reason, and I think both Reed and I had other things that were looming and they kind of fell apart for whatever reason. And this was never the backup plan, but it really all came together very quickly and happened perfectly.
Being so busy with "Game of Thrones," what about the script spoke to you and made you want to do the project?
PD: I just like the original take on the apocalypse genre ― if it even is a genre. We're so used to getting the same sort of well-done version of it ― because I love John Carpenter and George Miller and all those films set in an apocalypse ― but this was actually more of a personal version of that. A personal, modern take on what it would be like for one individual who isn't a criminal, isn't a scientist, doesn't have explanations for it, and is not so devastated by the loss of everyone, or he doesn't think he is.
As Elle Fanning said onstage following the film's premiere, there were no zombies, no big action sequences on why the apocalypse happened, it was more of a human story. Sometimes, though, in the back of your mind, you're wondering, "Wait, how did everyone die? I want to know!"
RM: Yeah! I mean, that's how I kind of felt too when I first read the script, like, "Wait, I want to know. But do I need to know?" Here's the thing: Whenever we see movies there's a formula that they predominantly adhere to, and they answer questions and there's a lot of exposition ― rightfully so, because people want to know answers. But every person is individual, every viewer, every audience member, and some people are going to not be satisfied that they don't find out why that happens, but every other movie about the apocalypse is why it happens.
This movie is about if you were really in the apocalypse, you don't have a means to find out why. Instead of searching endlessly for a reason, why don't we make it about what really matters at the end of the world, which is if you're all that's left, how do I exist with you? To me, it's a particular angle to take on it and people never do that with the apocalypse, which is the exact reason why I liked it.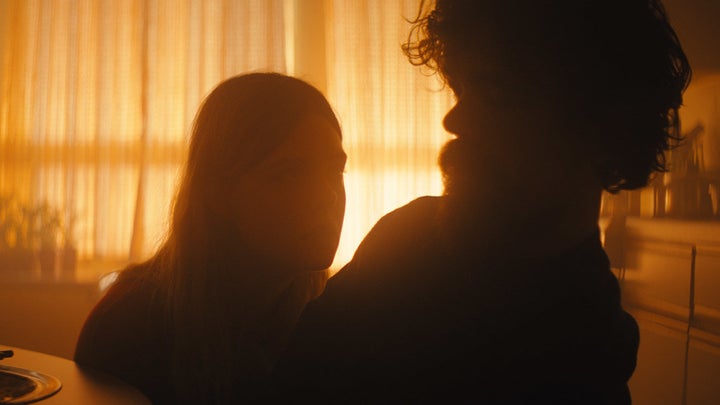 Did that visually inspire you, too? Because the visuals and sound design truly encompass the story and immerse you in this world.
RM: I think it's restraint ― not in the sound of the music [the movie was given a Dolby Sound grant] ― but there's restraint in the storytelling in the fact that we're not giving all the information. And the way you learn about Grace and Del's lives before, it's only given to you in little dribs and drops everywhere, and I liked that in the story. But because there is restraint [in the story], you can kind of go a little crazy with the visuals and sound.
PD: Obviously, one of the reasons Reed is so inspiring is because she's also a cinematographer and the world around Elle and I is basically the third character in the movie ― this isolation, this landscape that's so well shot and slowly coming back to life. I like that we shot it in the spring because nature is still OK, and let's face it I'm a big eco-friendly person ― if we were all gone tomorrow the world would be a much better place. But then I love that element of the movie and Reed really captured it so well visually. The expansiveness of it all.
How did you find that perfect setting for the movie? Did you know you wanted to have a certain feel to the town?
RM: I was just Googling "library big windows" ― I found the library [that's featured predominately in the film]. Originally, when I was visualizing the project, I imagined a dark wood library, and this was a more modern library and there were interesting lines. I was thinking "Ex Machina," lines and windows, and I knew I was going to shoot it very naturalistically. And I thought, if we're going to be in this library for such a long amount of time, we're going to want a beautiful view.
PD: And as much light as possible.
RM: Exactly, that was the big debate. But, we got the library in Hastings-on-Hudson and the actual main street of town was in Haverstraw, which we love. We looked at Nyack and Congers, but in Haverstraw the street was so amazing ― that main street.
Last question: If you had to go to a Walmart with a couple hundred bucks before the apocalypse, what would you buy?
RM: Batteries, wine and gasoline.
PD: Wine. Bloody mary mix.
RM: Batteries, wine, gasoline, vodka and bloody mary mix.
PD: Yeah, that's all you need.
RM: Coolers. A lot of coolers.
"I Think We're Alone Now" is currently screening at the Sundance Film Festival.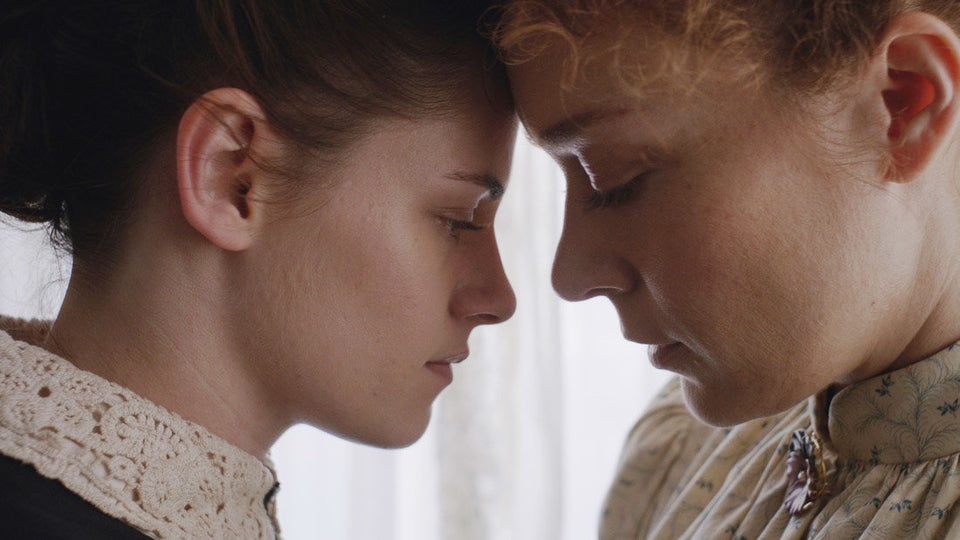 Sundance Film Festival 2018 Preview