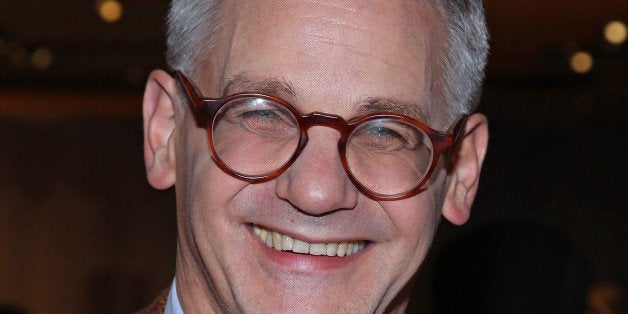 Peter Kaplan, a legendary and beloved editor who turned the New York Observer into a highly influential chronicler of the city's elite, has died at 59.
Kaplan was an editor at the Observer for 15 years. During his time there its distinctive salmon-colored pages gained a reputation as an authoritative source on the activities and the foibles of New York's notables. More importantly, the paper became a breeding ground for journalistic talent, and Kaplan pioneered a sharp, sardonic tone that would go on to influence the entire architecture of the media world.
"It's hard to find a major publication right now, in print or online, that's not in some way flavored by the old Observer...subtract Kaplan from the media landscape of the past 20 years and you lose The Awl, much of Gawker and a good bit of Politico, too."
Kaplan's career was wide ranging. He left the Observer in 2009, and was most recently the editorial director of the Fairchild Fashion Group. Besides his brothers James and Robert, Kaplan is survived by his second wife Lisa Chase and their son, as well as three children from a previous marriage to Audrey Walker.
Kaplan's death prompted an outpouring of remembrances from the journalism world:
Kaplan made my career by giving me the best beat for an editor in the world: New York media at the New York Observer. He taught me news.

— Hillary Frey (@hilella) November 30, 2013
When I stopped working for Kaplan I worried I was working without a net. Then I realized the problem was I wasn't getting up on the wire.

— Tom McGeveran (@tmcgev) November 30, 2013
Related
Popular in the Community