Oct 4 (Reuters) - The parents of an American humanitarian worker held hostage by Islamic State militants appealed for his release on Saturday, speaking in a statement and a video message that highlighted his aid work and mentioned his conversion to Islam.
Ed and Paula Kassig, of Indianapolis, Indiana, urged the release of their son, Peter Kassig, 26. Kassig was threatened in a video issued on Friday by Islamic State militants that purported to show the beheading of British aid worker Alan Henning, 47.
Kassig's parents have said through a spokesperson that he was taken captive on his way to the eastern Syrian city of Deir Ezzor on Oct. 1, 2013. He was doing humanitarian work through Special Emergency Response and Assistance, an organization he founded in 2012 to treat refugees from Syria, the family has said.
Kassig converted to Islam while in captivity and has adopted the name Abdul Rahman, the family spokesperson said. In their appeal for his release, his parents mentioned the Muslim holy festival of Eid, observed on Saturday.
"As Muslims around the world, including our son Abdul-Rahman Kassig, celebrate Eid ul-Adha, the faith and sacrifice of Ibrahim, and the mercy of Allah, we appeal to those holding our son to show the same mercy and set him free," the Kassig parents said in a written statement.
In the video, Paula Kassig addressed her son in a personal message that she said she hoped he would see.
"We are so very proud of you and the work you have done to bring humanitarian aid to the Syrian people," she said.
Kassig served in the U.S. Army during the Iraq war before being medically discharged, the family has said. Pentagon records show he spent a year in the army as a Ranger and was deployed to Iraq from April to July 2007.
After leaving the army, Kassig became an emergency medical technician and traveled to Lebanon in May 2012, volunteering in hospitals and treating Palestinian refugees and those fleeing Syria's nearly four-year civil war.
Ed Kassig, who works as a school teacher, said in his part of the video message that his son could not control U.S. policy.
"There is so much that is beyond our control," Ed Kassig said. "We asked our government to change its actions, but like our son, we have no more control over the U.S. government than you have over the breaking of dawn."
The beheading of Henning, condemned by British Prime Minister David Cameron and U.S. President Barack Obama, was the fourth such killing of a Westerner by Islamic State, following the deaths of two U.S. journalists and a British aid worker. (Reporting by Alex Dobuzinskis in Los Angeles; Editing by Frances Kerry)

Before You Go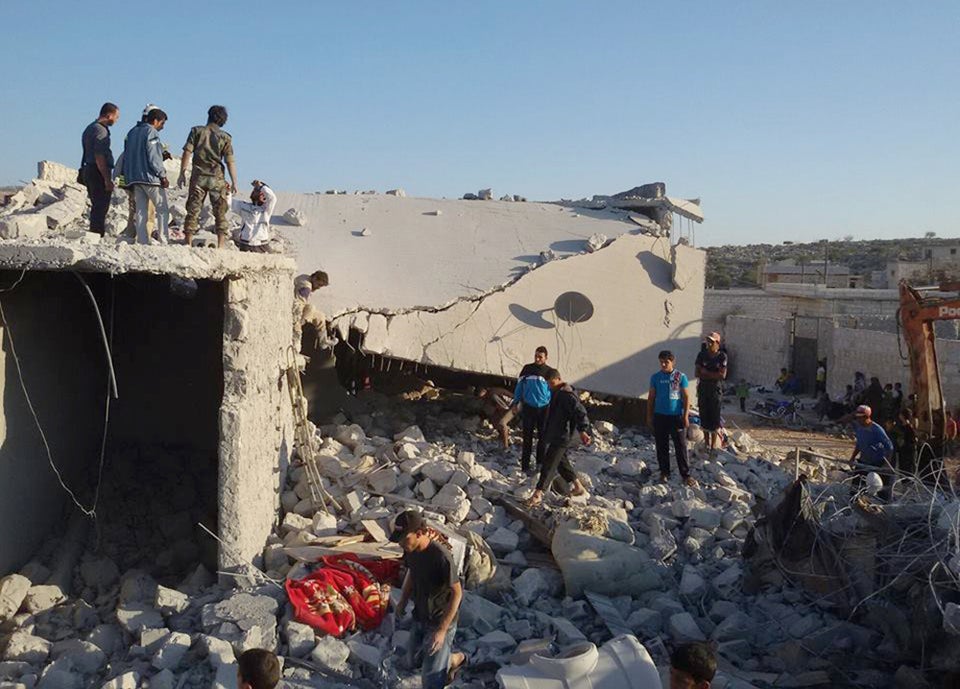 Syria War In September
Popular in the Community