 Missouri's Republican lieutenant governor -- who had to drop a gubernatorial campaign following a stripper scandal last year -- is down to $18,000 in his campaign account following a GOP primary against an opponent financed by five millionaires.
Lt. Gov. Peter Kinder reported to the state Ethics Commission this week that he had $18,260 in his campaign account, after spending more than $2 million to fend off a primary challenge from state Sen. Brad Lager (R-Maryville), who received $1.5 million from five donors. Kinder faces former state Auditor Susan Montee (D) in the general election.
Montee, who stepped down as state Democratic Party chairwoman to run for lieutenant governor, reported having $185,200 on hand. Montee defeated several primary challengers to secure the Democratic nomination.
Montee used the Ethics Commission filing in an email to supporters to tout her strong financial standing, compared with the two-term lieutenant governor. Montee described Kinder as "weak and vulnerable" in the email, and made a pitch for more donations to her campaign.
After an embarrassing primary no one should be proud of, Kinder's campaign for Lieutenant Governor is broke and nearly down for the count. Right now is the time to deliver a knockout punch.

The millionaires and billionaires who once wrote Peter Kinder checks for hundreds of thousands of dollars, his true constituents, have moved on. Now it appears that the career politician who used taxpayer dollars to live a lavish lifestyle has few, if any, friends.

Kinder's campaign manager, Logan Thompson, did not return a message asking for comment.
Kinder's money woes are the latest in a series of political setbacks for the highest ranking Republican in Missouri state government. Kinder was forced to drop a planned campaign for governor late last year after a scandal involving use of tax dollars for hotel stays on political trips, along with his involvement with a stripper, whom he invited to move into a St. Louis condo he rented with campaign funds following the hotel dispute. The stripper, Tammy Chapman, told Riverfront Times last year that Kinder had made romantic advances toward her in the 1990s, when he was a state senator who frequented her strip club. Chapman then said that Kinder appeared in the St. Louis bar where she worked in 2011 and suggested that she move into his condo.
Kinder told the St. Louis Post-Dispatch last year that he did not offer the condo to Chapman and noted that he had stopped at the bar to use the bathroom and ended up randomly talking to Chapman, who was the bartender, when he decided to have a glass of wine.
Over the summer, Kinder was forced to admit that he would pay a penalty for not paying taxes on one of the three properties he owns in Cape Girardeau.
Missouri political observers told HuffPost that the race remains competitive between Kinder and Montee, noting that both have name recognition. Kinder was the only Republican to win statewide in 2008, while Montee was defeated for a second term as auditor in 2010, which saw many Republican wins across Missouri.
Before You Go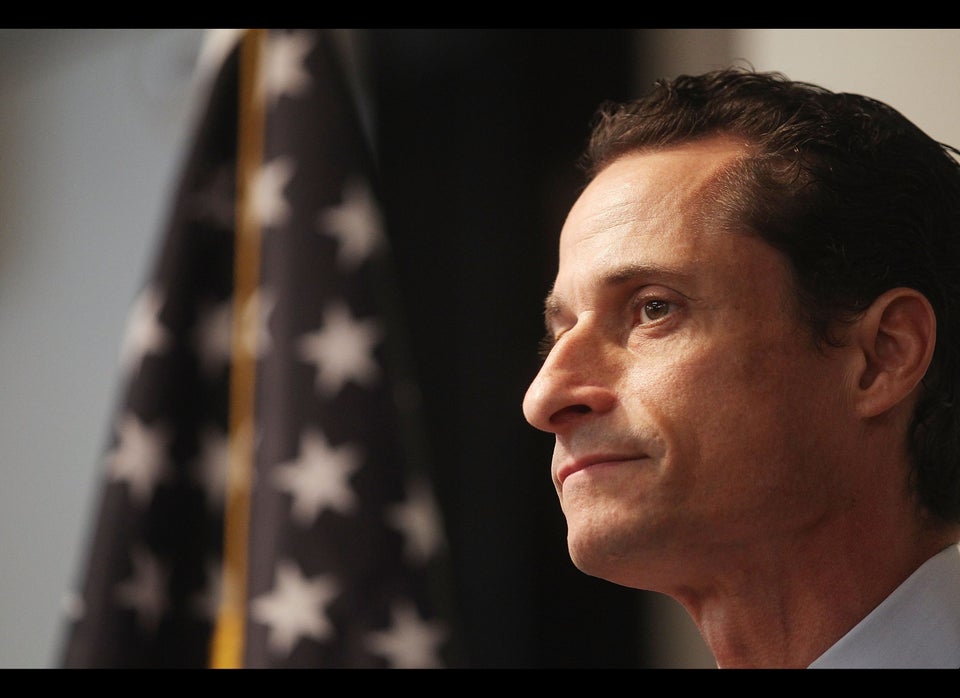 Political Sex Scandals
Popular in the Community