Rep. Peter King (R-N.Y.) called for the prosecution of Glenn Greenwald, a journalist for The Guardian whose stories based on interviews with National Security Agency whistleblower Edward Snowden detailed the agency's phone and Internet spying programs.
Fox News' Megyn Kelly asked King on Wednesday whether he believed that Greenwald and Washington Post reporter Barton Gellman, who also wrote about the program, should be prosecuted for publishing the leaks.
"I'm talking about Greenwald," King said. "Greenwald, not only did he disclose this information, he has said that he has names of CIA agents and assets around the world, and they're threatening to disclose that. The last time that was done in this country, we saw a CIA station chief murdered in Greece ... I think it should be very targeted, very selective and certainly a very rare exception. But, in this case, when you have someone who discloses secrets like this and threatens to release more, yes, there has to be -- legal action taken against him."
Greenwald shot back on Twitter, calling King's reference to a threat to disclose CIA assets a "blatant lie."
Kelly asked King again if Greenwald should be prosecuted for what he's released so far. "I would say it should certainly be considered," he said. "The reason I say that is, this is putting American lives at risk and this is clearly done to hurt Americans."
King also took a shot at members of his own party for criticizing the NSA programs. "Too many Republicans and conservatives are becoming Michael Moores," he said.
On Tuesday night, King called for reporters who leak classified information to be prosecuted, but did not mention any names. There are no examples of a journalist being prosecuted for leaking classified information.
Greenwald followed up again Wednesday afternoon on Twitter:
Only In America can a renowned and devoted terrorism supporter like Peter King be the arbiter of national security and treason.

— Glenn Greenwald (@ggreenwald) June 12, 2013
Greenwald is referring to King's backing of the IRA. "Long before he became an outspoken voice in Congress about the threat from terrorism, he was a fervent supporter of a terrorist group, the Irish Republican Army," The New York Times reported in 2011.
UPDATE: The Guardian responded to King in a statement to The Huffington Post's Michael Calderone. "We are surprised and disappointed by comments from Rep. Peter King (R-N.Y.), chairman of the House Subcommittee on Counterterrorism, saying 'legal action should be taken' against Guardian journalist Glenn Greenwald for his reporting on NSA surveillance," said a spokesperson. "This is especially troubling in light of comments from Eric Holder, U.S. Attorney General who stated: 'As long as I am attorney general, we will not prosecute any reporter for doing his or her job.,'"
Before You Go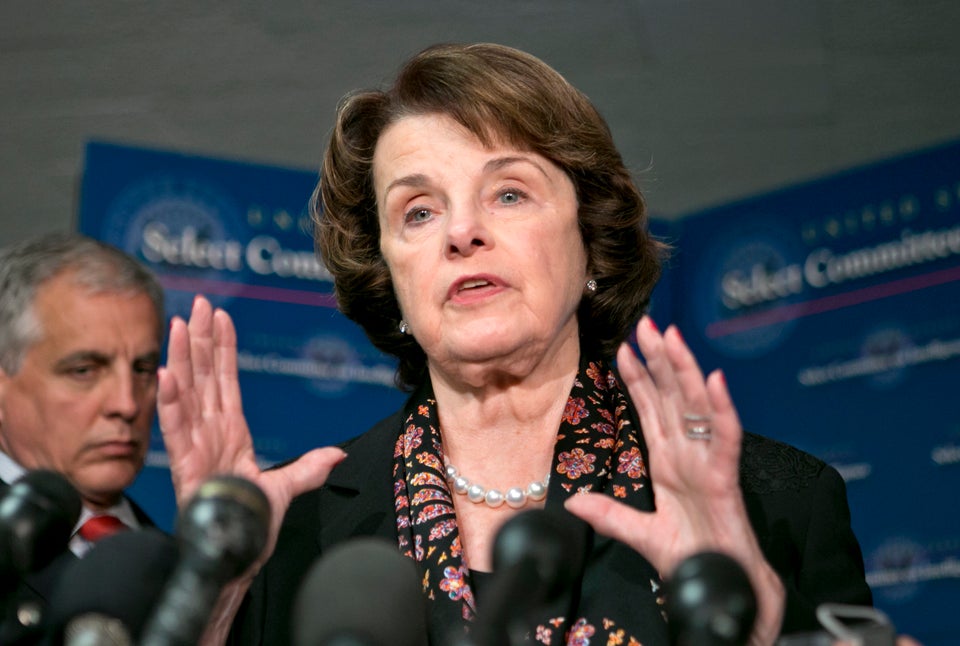 Politicians React To NSA Collecting Phone Records
Popular in the Community