WASHINGTON -- Rep. Peter King's (R-N.Y.) public thanks to Jordan this month for helping capture Osama bin Laden's son-in-law has upset a delicate U.S. government agreement to keep Jordan's role in the operation secret, U.S. officials told The Huffington Post.
King, a member of the House Intelligence Committee and until recently the chairman of the House Homeland Security Committee, was the first U.S. official to confirm the arrest of Sulaiman Abu Ghaith. In a March 7 statement several hours before the indictment against Ghaith was unsealed, King thanked "our allies in Jordan" for help capturing Abu Ghaith, who served as a spokesman for al-Qaeda.
The effort to capture Abu Ghaith required work between the State Department and the United States national security apparatus as well as cooperation from foreign allies. While Jordan is one of the closest U.S. allies in the region, it would have preferred not to have its role mentioned because cooperating with the U.S can be politically toxic in the Middle East. The Jordanian embassy in D.C. did not respond to a request for comment, while the U.S. has yet to officially acknowledged its role.
King told The Huffington Post he was never notified of the operation to capture Abnu Ghaith through official channels. King said he learned of Jordan's assistance informally, from calls from reporters following up on foreign reports and from friends in New York's law enforcement community.
"Local law enforcement people knew about it in New York, it was no secret," King said of Jordan's role in the operation. Members of the New York City Police Department are on the FBI's New York Joint Terrorism Task Force, which played a major role in the arrest.
King -- who once authored a barely veiled novel called Vale of Tears about a Long Island Republican congressman who saved New York City from a terrorist attack -- said his sources never told him to keep his mouth shut.
"I was never briefed on it, never told not to say anything. I just thanked everybody involved," King said. "I didn't go into any of the details, which were all over the media within hours."
A Justice Department lawyer said at Abu Ghaith's arraignment that he was taken into custody on Feb. 28. The U.S. never said where the arrest took place.
Abu Ghaith apparently was taken into custody in a luxury hotel in Turkey, but that country did not want to send him directly to the U.S. because he could face the death penalty . The suspect was reportedly being taken to Kuwait when he was apprehended by U.S. law enforcement on a stopover in Jordan.
It wasn't clear whether any of King's colleagues in Congress were informed of Abu Ghaith's arrest before King made his announcement. The White House said the day after the announcement that "relevant" congressional leadership "were informed about the indictment of Abu Ghaith and the decision to try him in New York," but did not say when those notifications took place.
King's March 7 statement was sent out shortly after 10 a.m. The Justice Department press release didn't hit reporters' inboxes until nearly 5 p.m. In the intervening hours, government officials across several agencies scrambled to explain the breach, according to several government officials speaking on the condition of anonymity.
Elise Foley and Joshua Hersh contributed reporting.
Before You Go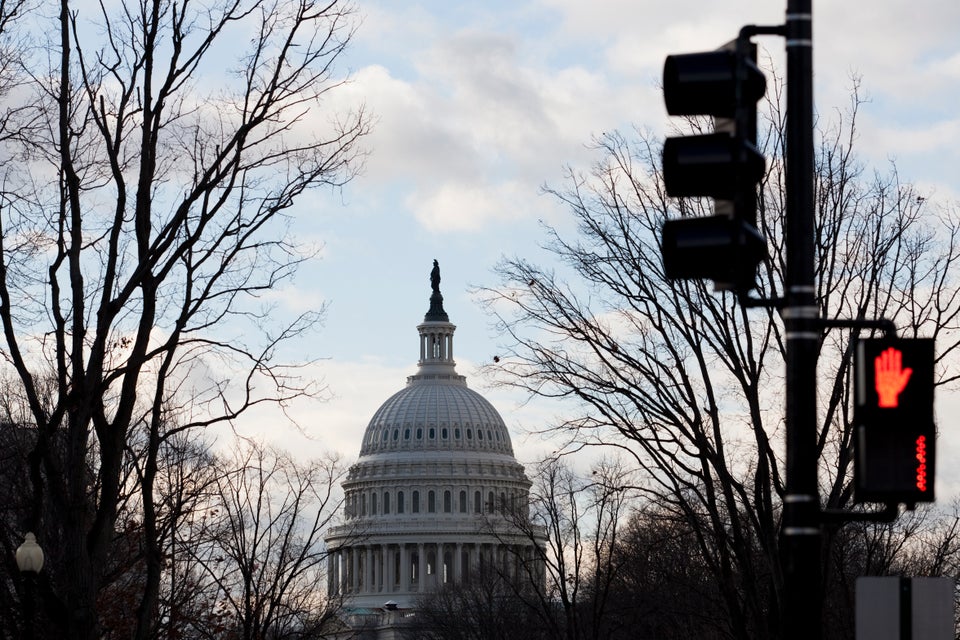 113th Congress Facts
Popular in the Community