When House Republican leaders yanked the Hurricane Sandy relief bill from the floor back at the beginning of January, the move didn't sit well with Republicans from the region affected by the superstorm. Rep. Frank LoBiondo (R-N.J.), feeling sandbagged, got into a heated exchange with House Speaker John Boehner soon after the decision was made to adjourn without taking up the relief bill. Rep. Michael Grimm (R-N.Y.) told reporters that he was "utterly devastated." From New Jersey, Gov. Chris Christie declaimed that the House had "failed that most basic test of public service," adding, "Shame on you. ... [This] is why the American people hate Congress." (Curiously, New York Mayor Michael Bloomberg greeted the news with something of a bemused shrug.)
But when it comes to unrelenting anger over the Sandy relief bill, none can hold a candle to Rep. Peter King (R-N.Y.), whose fury at the delay was hardly assuaged when the package finally passed at the end of January -- it merely turned on his GOP colleagues who refused to vote "yes" on the aid's passage. And, now, he's not happy about Sen. Marco Rubio (R-Fla.) making the fundraising rounds in New York City, after Rubio cast a "no" vote on the relief bill's passage.
As Politico reported Wednesday, Rubio's been working Wall Street in order to "lock down some of Wall Street's biggest donors ahead of the 2016 presidential race." According to Ben White and Maggie Haberman, not only do "campaign finance experts" deem Rubio's efforts to be logical in the main, they're also shrewd tactically:
Rubio's aggressive early Wall Street outreach comes as yet another potential 2016 GOP hopeful, Christie, is limited in his ability to raise money from his many supporters in the financial world. Strict federal "pay-to-play" laws ban contributions from those who might seek bond underwriting and some other forms of business from New Jersey.
"Being from New York we're not supposed to be suckers," Mr. King told Politicker this morning. "It's bad enough that these guys voted against it, that's inexcusable enough. But to have the balls to come in and say, 'We screwed you now make us president?'"

Mr. King went on to urge Empire State donors to cut off Mr. Rubio and any other member of Congress who "threw a knife in the back in New York" by voting "no" on the bill.
For King, this is just keeping an apocalyptic commitment he made, way back when the Sandy relief bill was left on the floor of an adjourned House of Representatives, to nurture a longstanding grudge:
"I'm saying right now, anyone from New York or New Jersey who contributes one penny to congressional Republicans is out of their minds," he said in an interview on Fox News. "Because what they did last night was put a knife in the back of New Yorkers and New Jerseyans. It was an absolute disgrace."
Well, no one can say they weren't warned.
"If Republicans had any brains they'd stay away from CPAC," King said. "The thought that he's being penalized because he sought to get the aid for Sandy relief is disgraceful regional bias. To hold that out against him shows a narrow-minded bigotry from the party."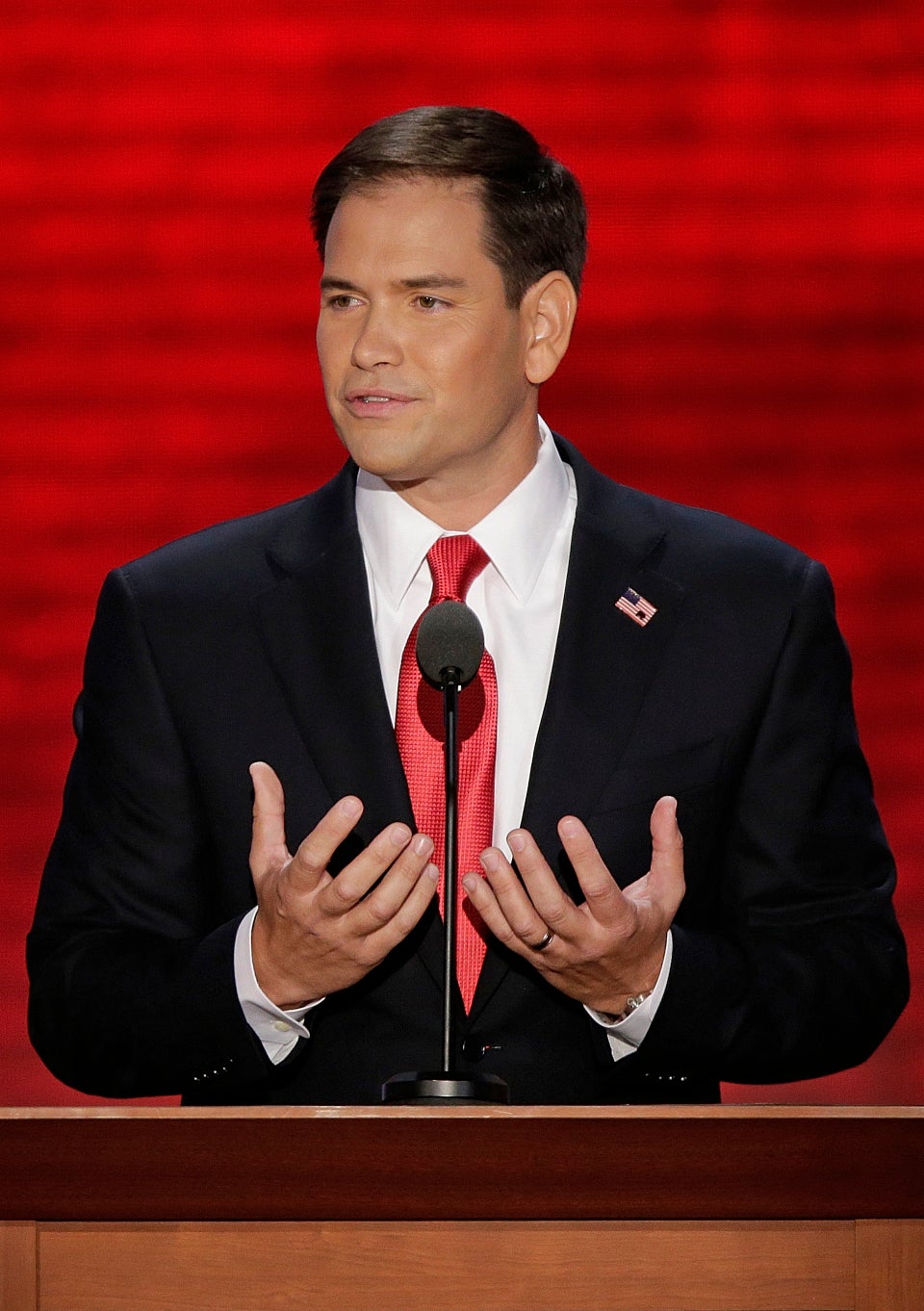 Sen. Marco Rubio
Popular in the Community