WASHINGTON -– Rep. Peter King (R-N.Y.), the former chair of the House Homeland Security Committee, criticized President Barack Obama on Sunday for being too apologetic about government surveillance by the National Security Agency.
"I think the president should stop apologizing, stop being defensive," King said in an appearance on NBC's "Meet The Press." "The reality is the NSA has saved thousands of lives, not just in the United States but also in France and Germany and throughout Europe."
"I think the president -- quite frankly, the NSA -- has done so much for our country and so much to help this in his term," said King. "He's the commander-in-chief. He should stand with NSA."
King said Obama should hold an event at the NSA's headquarters at Fort Meade with the agency's director, Gen. Keith Alexander.
"If he can find the time to go to Junior's Cheesecake with Bill de Blasio, he can find time to go to Fort Meade and stand with General Alexander," said King, referring to Obama's Friday afternoon pitstop with the Democratic nominee for New York City mayor.
"I think we should stop being apologetic about drones, tell Rand Paul to stop doing overnight filibusters on people being killed with drones at Starbucks," said King. "We should be standing by our military, standing by the intelligence agencies."
"And as far as the use of drones, the fact is, every war there is collateral damage," said King. "Unfortunately innocent people are killed. But the effort that the U.S. takes to protect innocent lives, I say, is unprecedented."
Before You Go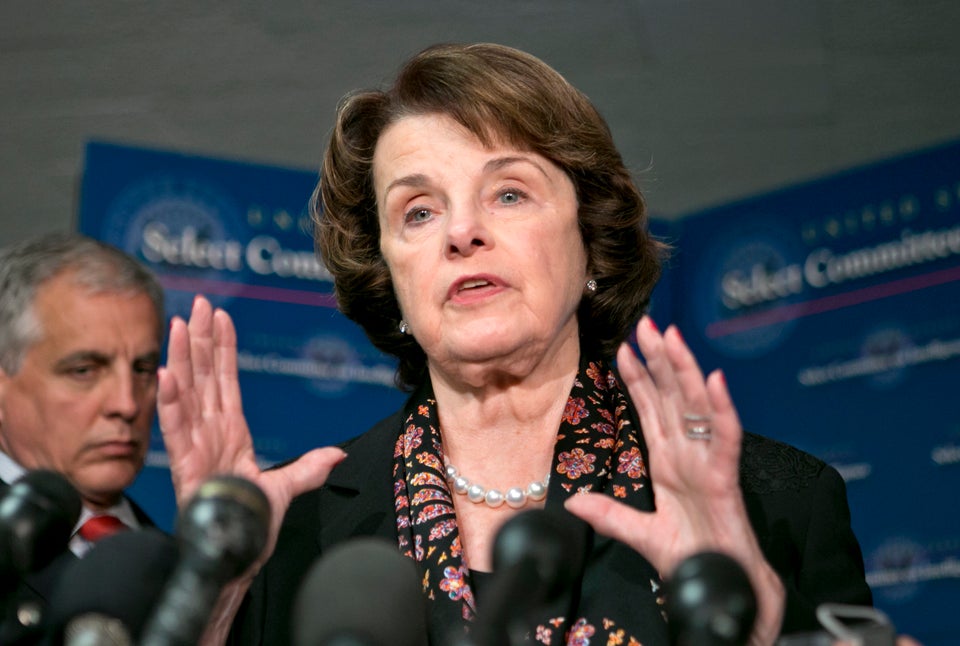 Politicians React To NSA Collecting Phone Records
Popular in the Community