Rep. Peter King (R-N.Y.) criticized Sen. Rand Paul (R-Ky.) for his condemnation of Director of National Intelligence James Clapper, charging the Kentucky senator with having "disgraced his office."
King, a defender of the National Security Agency's controversial surveillance program, said Paul was out of line in comparing Clapper to government contractor Edward Snowden, who leaked documents on the NSA earlier this year.
"For Senator Paul to compare that patriot, General Clapper, with someone like Snowden, who is a traitor, who has put American lives at risk -- Senator Paul should be ashamed of himself," King said during a Thursday appearance on CNN's "The Situation Room." "It's an absolute disgrace. He disgraced his office and he owes General Clapper an apology immediately."
On Wednesday, Paul, also appearing on the CNN program, suggested that Clapper's statements to Congress on the reach of the NSA's programs had done more damage than Snowden's leaks.
"I find that really, that Clapper lying to Congress is probably more injurious to our intelligent capabilities than anything Snowden did because Clapper has damaged the credibility of the entire intelligence apparatus, and I'm not sure what to believe anymore when it comes to Congress," Paul said, adding that he believes Clapper should resign from his post "in order to restore confidence in our intelligence community."
In the CNN interview, King described Clapper's GOP critics as members of the "the isolationist wing of the party."
"That goes back to the days of Charles Lindbergh," King said. "These are people who are apologizing for America. To me, that is not the Republican tradition, that is not the tradition of Ronald Reagan. It's the tradition of Charles Lindbergh and the radical left wing Democrats of the 1960s."
King has previously likened the Kentucky senator to Lindbergh.
Before You Go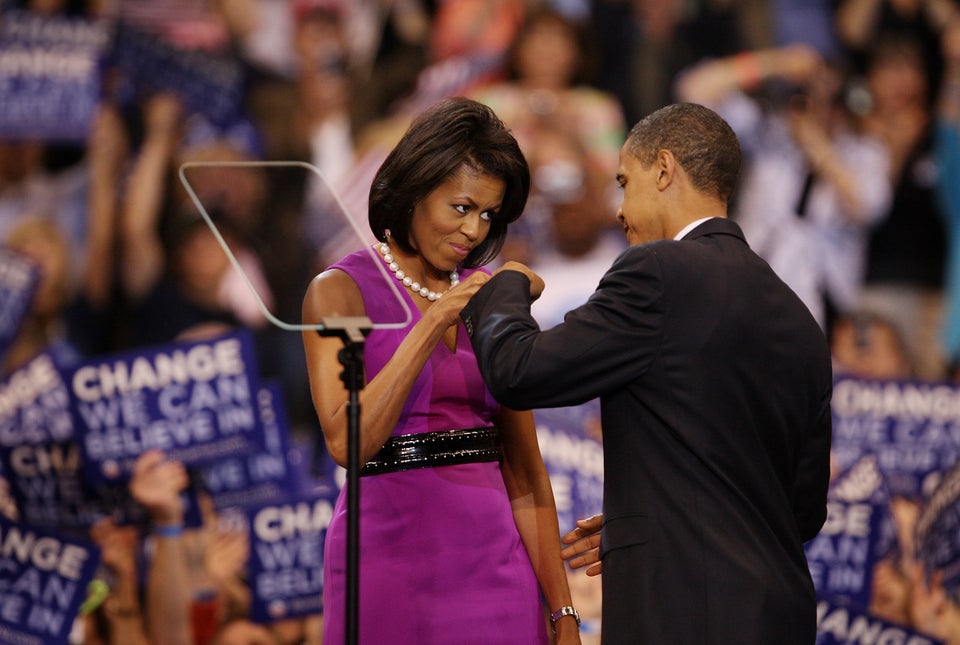 Obama's Fist Bumps
Popular in the Community