WASHINGTON -- Rep. Peter King (R-N.Y.) is going after his fellow House Republicans after party leaders pulled a Hurricane Sandy relief bill from a floor vote on Tuesday, saying that New York and New Jersey residents should stop giving these lawmakers political contributions.
"I'm saying right now, anyone from New York or New Jersey who contributes one penny to congressional Republicans is out of their minds," he said in an interview on Fox News. "Because what they did last night was put a knife in the back of New Yorkers and New Jerseyans. It was an absolute disgrace."
The House adjourned on Tuesday night without passing the $60.4 billion Sandy relief package that the Senate approved last week. The 113th Congress will be sworn in on Thursday, meaning that the House and Senate would have to restart the entire legislative process if it takes it up.
House Appropriations Chairman Hal Rogers (R-Ky.) told CNN that money will be approved in the next Congress.
"FEMA has plenty of money, there's no immediate needs," he said, referring to the federal agency that distributes disaster relief.
FEMA Administrator Craig Fugate said in early December that the agency had $4.8 billion to distribute and could fund Sandy programs through early spring -- a comment that House Republicans have pointed to as a reason not to rush the bill. But President Barack Obama on Wednesday called on House Republicans to bring the bill to a vote immediately.
"When tragedy strikes, Americans come together to support those in need," the president said in a statement. "I urge Republicans in the House of Representatives to do the same, bring this important request to a vote today, and pass it without delay for our fellow Americans."
In a CNN interview Wednesday morning, King criticized Rogers for his comment.
"First, he doesn't know what he's talking about," said King on CNN. "Besides that, Hal Rogers has no problem coming to New York and raising money to put money in his pocket when he wants to raise it from New Yorkers. Secondly, the FEMA money was limited to $31,000 [for individuals]. That's not going to rebuild businesses."
"Hal Rogers can play his game. He can suck up to the Republican speaker if he wants to, but ... stay out of New York. Raise your money down in Kentucky," he added.
King also raised the possibility that he would vote against reelecting House Speaker John Boehner (R-Ohio) to his leadership post in the 113th Congress, saying, "My world turned upside-down last night, so I'm holding every vote in abeyance for now."
King has been one of the most vocal lawmakers criticizing House leadership for the move, although he is far from alone. Reps. Nita Lowey (D-N.Y.) and Bill Pascrell (D-N.J.) have denounced the GOP leadership, while Rep. Michael Grimm (R-N.Y.) apologized to his constituents on the House floor for the lack of passage, saying, "I did all I could." New Jersey Gov. Chris Christie (R) has announced he will hold a press conference at 2:00 p.m. about the issue.
Part of the reason that members seem so upset is that they felt like they were duped and given the run-around.
"I was chasing the Speaker all over the House floor last night, trying to talk to him and his staff," said King on CNN. "He kept telling me wait until the vote is over, wait until the fiscal cliff vote is over, everything will be taken care of. And then he was gone. He refused to meet with us. He actually yelled at Congressman [Frank] LoBiondo, saying, 'I'm not meeting with you people.'"
Amid the outrage, Boehner is scheduled to meet with members of the New York and New Jersey delegation at 3:00 p.m.
Boehner spokesman Michael Steel told The Huffington Post that the speaker is "committed to getting this bill passed this month."
Before You Go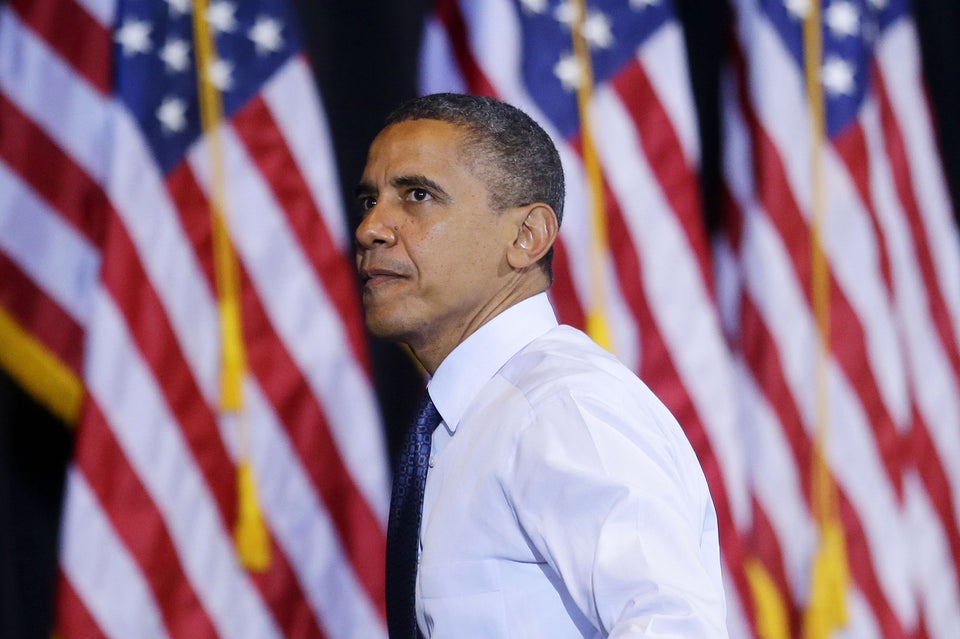 Politicians React To Sandy
Popular in the Community