When Supreme Court Justice Antonin Scalia on Wednesday suggested that black college students should choose a "less-advanced" or "slower-track" institution, he referenced a brief filed by lawyers Gail Heriot and Peter Kirsanow, two opponents of affirmative action who say that the policy discourages black students from studying science and engineering.
It turns out that Kirsanow, who is black, is also not a fan of minority students protesting institutionalized racism, as he noted while discussing the Fisher case Monday on a panel at the Heritage Foundation, a conservative think tank.
Responding to an audience question about the Black Lives Matter movement and students "browbeating" for reforms on college campuses, he questioned the existence of institutionalized racism in education and dismissed the Black Lives Matter protesters as "precious little flowers."
"They are these precious little flowers that believe they've been discriminated against, 50 years after passage of the 1964 Civil Rights Act," he said. "It is incredible what we're countenancing here."
Calling institutionalized racism "a feeling," he later added: "I keep hearing about white privilege. The most privileged students in schools in 2015 America are Hispanic and black students by far."
Both Heriot and Kirsanow serve on the U.S. Commission on Civil Rights and were appointed by President George W. Bush.
During the court's oral arguments on Fisher vs. University of Texas at Austin, an affirmative action case in which the plaintiff, Abigail Fisher, claims she was rejected from the University of Texas at Austin in part because she is white, Scalia suggested that black students should not receive preference because they fare poorly at elite schools. He drew from several briefs filed in favor of Fisher and arguing against affirmative action, including Heriot and Kirsanow's brief, which cites data to claim that fewer black students pursue science and engineering fields when admitted through racial preferences, and that black students in these fields do not come from prestigious research universities.
"One of the briefs pointed out that most of the black scientists in this country don't come from schools like the University of Texas," Scalia said. "They come from lesser schools where they do not feel that they're being pushed ahead in classes that are too fast for them."
Scalia then argued that because of that, schools like the University of Texas "ought to have fewer" black students.
"I don't think it stands to reason that it's a good thing for the University of Texas to admit as many blacks as possible," he said.
On the panel, Kirsanow also discussed the "mismatch" theory, proposed by UCLA law professor Richard Sander, whose brief Scalia also cited on Wednesday. It claims that minority students admitted to elite universities under affirmative action find classes too rigorous and eventually have to drop out. That theory has been widely debunked.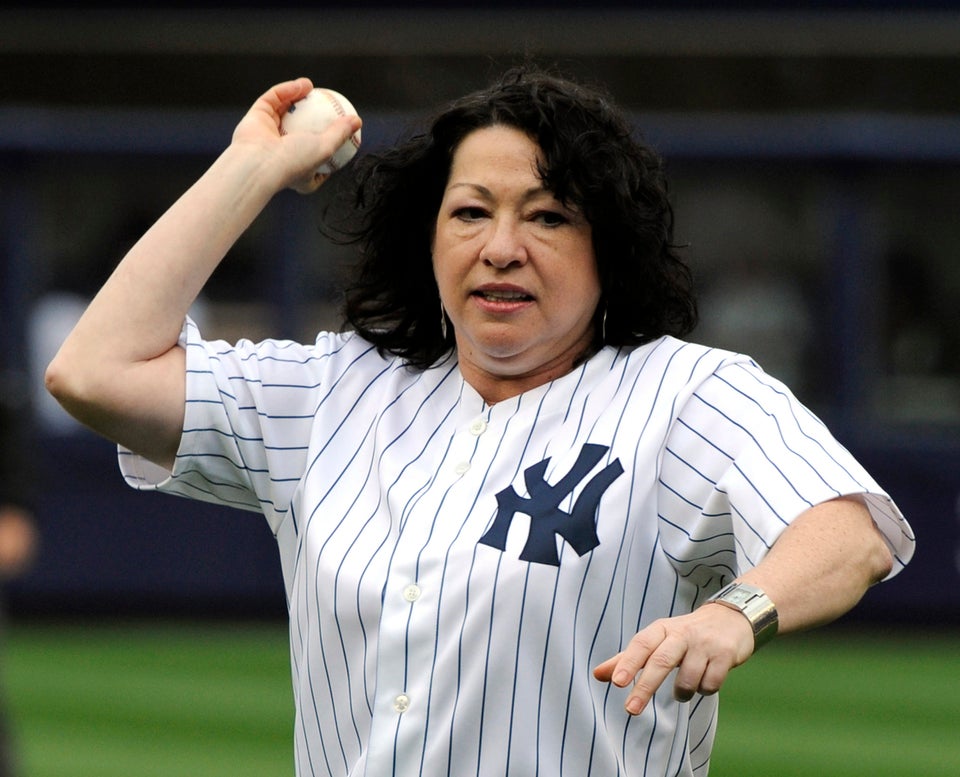 Supreme Court Justices Get Out Of The Office
Popular in the Community