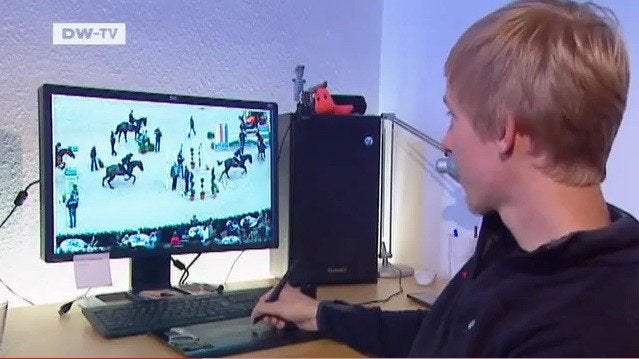 The German artist often snaps upwards of 3,000 photos at a single sporting event, which he narrows down to 300 hundred prime shots to be merged into a single, all encompassing image. In a sense, Langenhahn eliminates the time variable from sports.
"A photo is always a snapshot of a single moment," Langenhahn says. "My idea was to capture the collective scene, the best of so to speak, like a documentary film in one picture."
The process can take up to three months and results in a single 100-gigabyte image.
Langenhahn's works include a single image of all the fouls in a single soccer match, 29 basketball players on the court at once and show horses at a jumping event.
The pieces sell for 1,200 euros each.
Popular in the Community