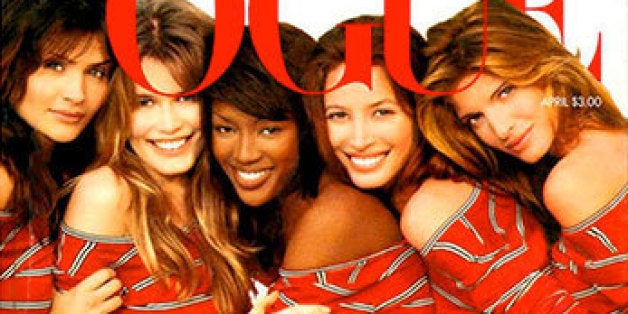 As the latest edition of New York Fashion Week wraps up, we're swooning over the gorgeous models like Karlie Kloss and Karen Elson who hit the runways. But Peter Lindbergh is here to burst our bubble: The models of today don't stack up to the supermodels of decades past, and they never will.
Lindbergh told the Telegraph that those women, plus the likes of Stephanie Seymour, Paulina Porizkova and Claudia Schiffer, brought a breath of fresh air to the fashion world when they arrived in the late 1980s and 1990s. "In 1988 everything was beautiful and glamorous, but there were these other women, they had balls, they had brains, they put their hair back and wore no make up, that was it. That was the change," he said.
But eventually, says the 68-year-old photographer, something got "corrupted":
"In the beginning those women were a revolution," [Lindbergh] explains, "there were 10 faces ruling the world, but those 10 faces were eventually corrupted by the beauty and fashion industries. They lost all of that freshness, all of the independence and simply became what the women in magazines had been before."
Corrupted by an overabundance of commercials? Of celebrity appearances? Of spinoff business ventures like Elle Macpherson Intimates collection and the failed Fashion Cafe? The blame probably can't be placed on any one factor.
But what we are able to debate is the supposed lack of supermodels today. Sure, we miss the era of Linda declaring, "We don't wake up for less than $10,000 a day." But we also love Karlie Kloss, are in awe of Joan Smalls' talent, eagerly follow Cara Delevingne's rise and are still impressed by every Coco Rocha shoot we see. Not to mention the Victoria's Secret gaggle, the hard-bodied crew of Miranda Kerr, Alessandra Ambrosio, Adriana Lima and more -- are they "supermodel" enough to start a new glorious era?
Tell us if you think we'll ever see the return of the "supermodel."
Lindbergh's iconic 1990 shot: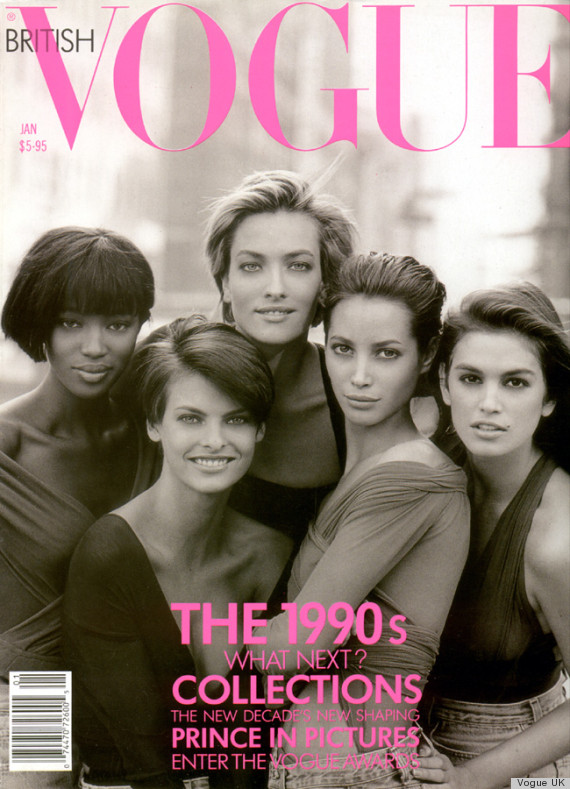 Will we ever get our own 21st century versions of them?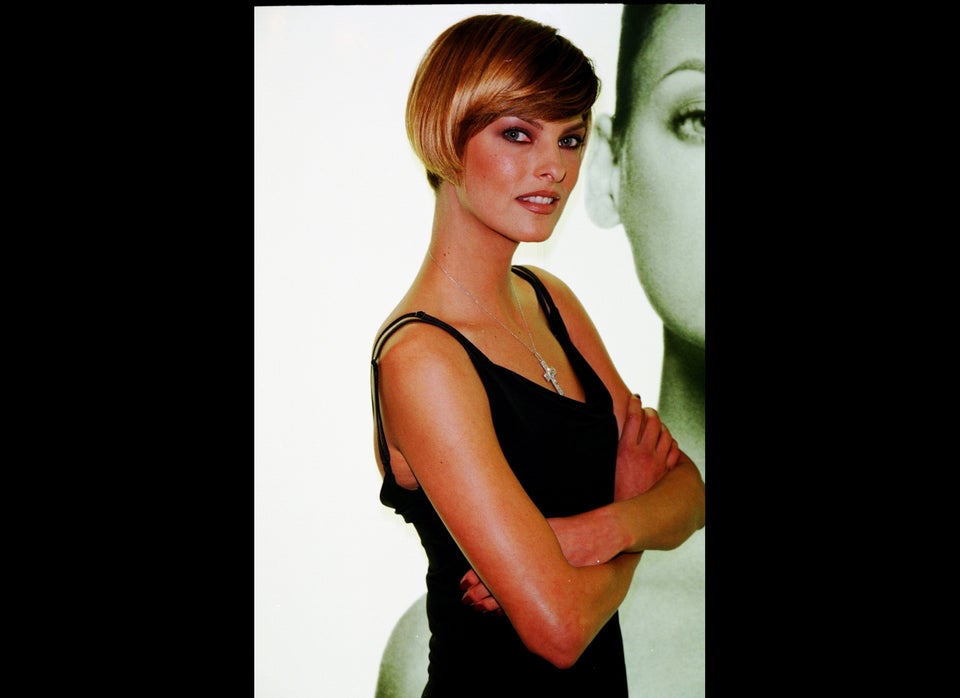 Classic Supermodels: Then & Now