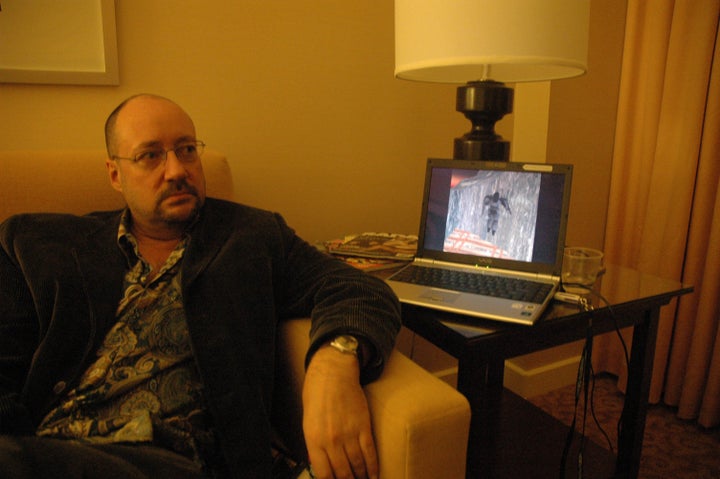 Philosophy professor Peter Ludlow has resigned from Northwestern University, the Evanston, Illinois-based school confirmed Tuesday.
Ludlow resigned his tenured professorship on Monday as the university prepared to fire him after determining he sexually harassed two students. Ludlow's behavior was "an affront to the standards" of Northwestern, the university said, and the private school "regrets the pain that was caused by his actions."
"Ludlow's resignation came in the midst of a hearing before a faculty committee considering the case," Northwestern said in a statement. "Ludlow has not taught any classes at Northwestern since March 2014."
The allegations against Ludlow have attracted intense scrutiny since February 2014, when a female undergraduate filed a lawsuit against the school claiming Northwestern failed to punish him following her report that he sexually assaulted and harassed her in 2012. Northwestern concluded then that Ludlow made "unwelcome and inappropriate sexual advances" toward the student, and denied him a promotion.
A female graduate student came forward to Northwestern in March 2014 to accuse Ludlow of sexual harassment, but she did not file a lawsuit. Ludlow filed defamation suits against both students, several news outlets and university administrators, as well as a gender discrimination complaint against Northwestern, all of which have been dismissed, according to court records.
Northwestern considered mediation with Ludlow regarding his suit a year ago, but backed off following complaints from his harassment victims and other students. The case against the students and administrators was finally dismissed this August.
Neither Ludlow nor his attorneys immediately responded to requests for comment.
The graduate student who accused Ludlow of harassment, and asked to remain anonymous, said it was a relief the process was finally over.
"It wasn't an easy decision to come forward," the student told The Huffington Post on Tuesday. "I did not take this lightly, and it has not been easy at any juncture. I don't want anything from anyone, I just want to believe this is a system we can put our trust in."
The only lawsuit that's still alive, and the only one that even made it to discovery, was the state court complaint from the female undergraduate accusing Ludlow of violations of the Illinois Gender Violence Act.
The undergraduate and her attorneys told HuffPost they did not plan to comment on Ludlow's resignation.
According to The Chronicle of Higher Education, Ludlow is planning to move to Mexico.
Northwestern spent the past few months going through an adjudication process with Ludlow in regard to the sexual harassment charges.
The graduate student noted that she felt there was irony in most of the lawsuits coming to a close more quickly than the university's internal process.
"It's 20 months of my life," she said. "It's bittersweet, kind of hard that he just gets to walk away, but I mean, I'm free for the first time in 20 months."
Popular in the Community