The model son of a "Real Housewives of Miami" cast member is facing possibly felony charges after filming himself punching a homeless man in the crotch.
Rosello introduces the 35-second video, titled "Hobo Gets Nutchecked!!!!," by explaining to the camera he will be "punching a hobo in the nuts."
He then says "What's up, bro?" as he approaches a man lying on carboard boxes in the nook of a building.
"I was gonna give you five dollars," Rosello tells the man, then smashes his fist down on the man's genitals, runs away, and jumps into a car. The man utters a guttural "Ow!" as Rosella connects. (Watch the video above.)
Miami Beach Police spokesman Sgt. Bobby Hernandez told HuffPost the department was made aware of the video when TMZ asked them to determine whether or not it happened in Miami Beach.
Though there were no physical indicators to confirm a location, a homeless resources officer recognized Gary Lee as the man in the video.
Officers were able to locate Lee and take a sworn statement. Hernandez said if arrested, Rosello will be charged with a third degree felony charge of battery on a homeless person.
"The detectives are talking to his attorney [right now] and we're going from there," Hernandez said at 5 p.m., indicating Rosello would be taken into custody if detectives believe there is nothing more to the incident.
Rosello wrote on Facebook in response to a query that he posted the video because "it's funnyyyyyyyy," adding, "im fu**ing around though. I feel bad for those people. didn't mean to offend anyone. they got my love, i always give them like 5 bucks or weed."
Herman Echevarria, Rosello's politically connected stepfather, told Gossip Extra, "It's an unfortunate thing. But it just looks like kids playing. It's not really violent."
Though a full-time cast member in the first season of "Real Housewives of Miami," self-professed "Cuban Barbie" Alexia Echevarria appears marginally this year while caring for Rosello's brother, who was injured in a serious car accident. She is the editor of the glossy, Hispanic-Targeted Venue magazine.
UPDATE, Friday, 11 a.m.: Miami Beach police said Friday morning that Rosella's attorney has scheduled a meeting in which he will speak to police, but it has not yet happened. No arrest will be made prior to Rosella's interview with detectives.
Before You Go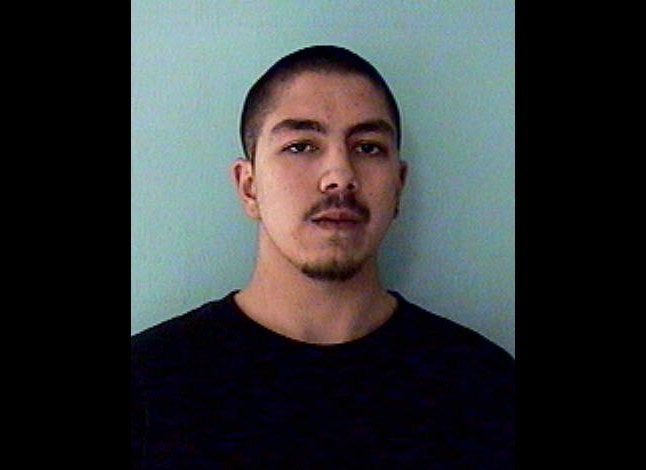 Dumb Crime: Masterminds Need Not Apply
Popular in the Community