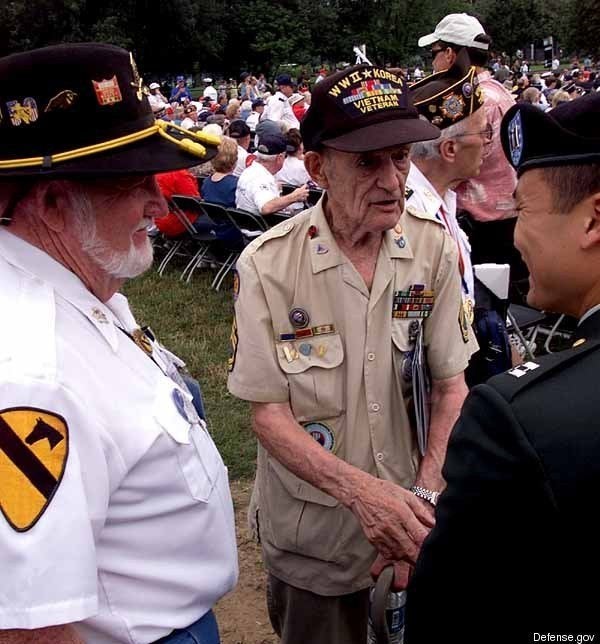 Peter Ruplenas, a 91-year-old combat photographer who served in World War II, Korea, and Vietnam, is now battling Bank of America in federal court.
The bank pretended not to receive Ruplenas' mortgage payments, which he made through a bankruptcy trustee, and tricked Ruplenas into thinking that he himself had to make the payments directly, the lawsuit alleges.
Additionally, Ruplenas had applied for a modification under the Obama administration's Making Home Affordable program -- but for months, he received foreclosure notices at his house in Gerrardstown, W.V., causing "extreme emotional distress."
Records show that Ruplenas filed for Chapter 13 bankruptcy in 2004, which the lawsuit describes as an attempt to cure arrears he owed on his mortgage.
Banks participating in Making Home Affordable are given cash incentives to lower borrowers' monthly payments, starting with a three-month "trial modification." During the trial period, the Treasury Department allows banks to proceed with the foreclosure process, a source of much confusion and anguish to homeowners.
"There are confused borrowers all over the country," Julia Gordon, senior policy counsel for the Center for Responsible Lending, told HuffPost in March. "On the one hand they think they're in the middle of getting a [Making Home Affordable] mod, and then they get this notice."
The lawsuit notes Bank of America's unimpressive performance as a participant in the administration's homeowner help program. In March, the bank had permanently modified 38,000 mortgages from a portfolio of more than a million mortgages eligible for the program -- the worst performance among the four biggest U.S. banks.
The bank did not immediately respond to a request for comment. It's not the only lawsuit from a frustrated homeowner trying to get a modification under the government's program. A California couple is suing JPMorgan Chase for telling them to stop making payments, then foreclosing. A similar suit is in the works in Seattle.
Ruplenas told the American Forces Press Service in 2003 that being a combat photographer in three wars was "a beautiful job." He earned a Purple Heart after being shot in the Korean War. Efforts to reach him for this story were unsuccessful.
Calling all HuffPost superfans!
Sign up for membership to become a founding member and help shape HuffPost's next chapter