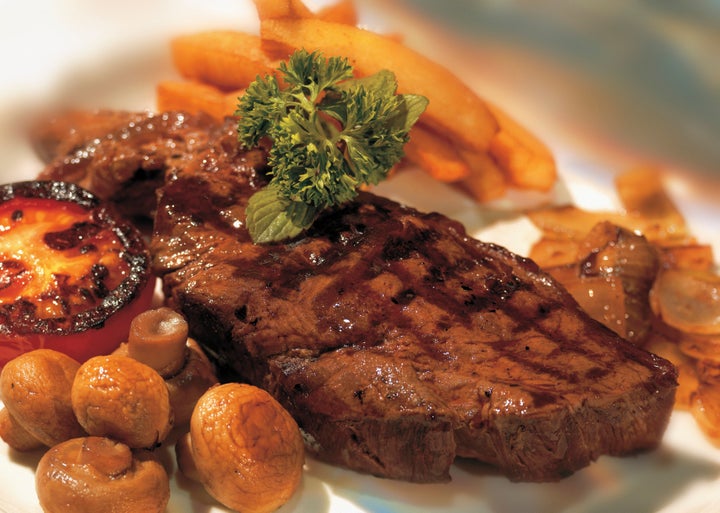 Peter Shankman knew he would need a good meal when he landed at Newark Airport, but he never expected there would be one there waiting for him.
After a 3:30 AM wakeup call, a 7:00 AM flight to Miami, and a three-hour lunch meeting, Shankman settled into his seat around 4:30 PM for his same-day return flight, he wrote in his blog.
Stomach rumbling and wanting nothing more than a good steak dinner, he tweeted the following:
Two things about Shankman. First, he's not exactly a social media novice -- Shankman started HARO and is the founder and CEO of Geek Factory. And second, he's "a bit of a steak lover."
So Shankman, admittedly a Morton's steakhouse regular, could only be described as ecstatic when he was greeted in the terminal with a full dinner, hand delivered by a tuxedo-wearing server.
"I. Was. Floored." he wrote in his blog.
The bag contained a 24 oz. Porterhouse steak, one order of Colossal Shrimp, a side of potatoes, Morton's signature bread, two napkins, and silverware -- all free of charge.
Morton's Hackensack is 23.5 miles away from EWR, according to Google Maps. That meant that in just under three hours, someone at Morton's Corporate had to see my tweet, get authorization to do this stunt, get in touch with Morton's Hackensack, and place the order. Then Morton's Hackensack had to cook the order, get it boxed up, and get a server to get in his car, and drive to Newark Airport (never an easy task, no matter where you're coming from) then, (and this is the part the continues to blow me away,) while all this was happening, track down my flight, where I was landing, and be there when I walked out of security!
And that, friends, is possibly the best meal ever had at an airport.
Related