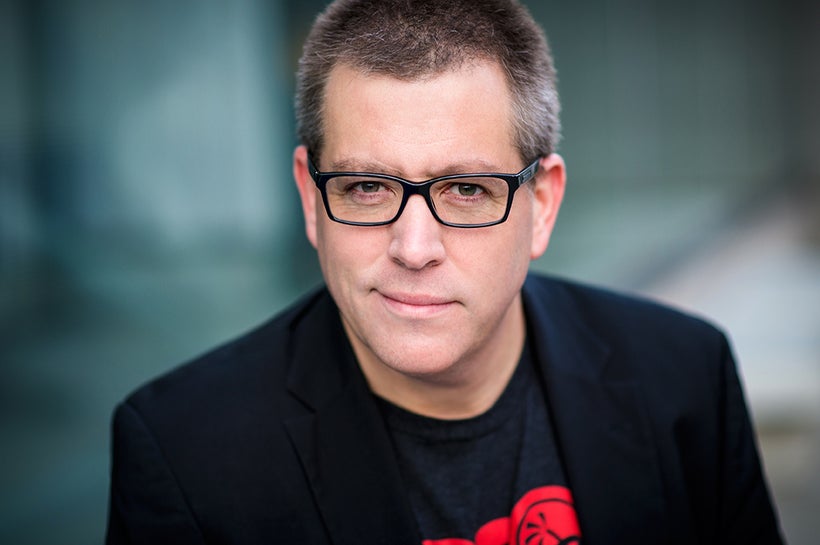 He says it's a surefire way to shed I-can't-go-to-the-gym excuses, literally giving him no other options but to, well, hit the ground running. "Once I'm in my gym clothes, the choice to go to the gym has pretty much been made for me," he says in the upcoming book, set to be published in early October 2017. "Besides, it's hard to go back to sleep with sneakers on." He explains that he keeps his sneakers at the foot of his bed, so that's all that's left to complete his gym outfit. Within moments, he's out the door.
Shankman knows a thing or five about struggling with challenges – and overcoming them in leaps and bounds (fitness-related pun intended). He's bounced back from alcoholism, experienced ups and downs with his weight as well as his relationships, values the importance of eating well, and has participated in 23 marathons and one Ironman triathlon.
Oh, and he's kind of a big deal in the media world. He has ADHD, speaking widely on the subject – and other topics – as a successful keynote speaker around the globe, TED Talks among them. Shankman is founder of FasterThanNormal.com, a website and podcast designed to reevaluate the ADHD conversation. He's also the author of five books who founded (and later sold) HARO - Help a Reporter Out - a dream come true resource for reporters and their sources.
I've been fortunate to interview him for this article as well as ones I've written for U.S. News & World Report, where I'm a health contributor who covers ADHD. He was kind enough to send me an advance copy of his upcoming book. In it, I was pleased to see several health and wellness components that spoke directly to me, eater of roasted broccoli, loser of 70 pounds, and believer in sleep that I am.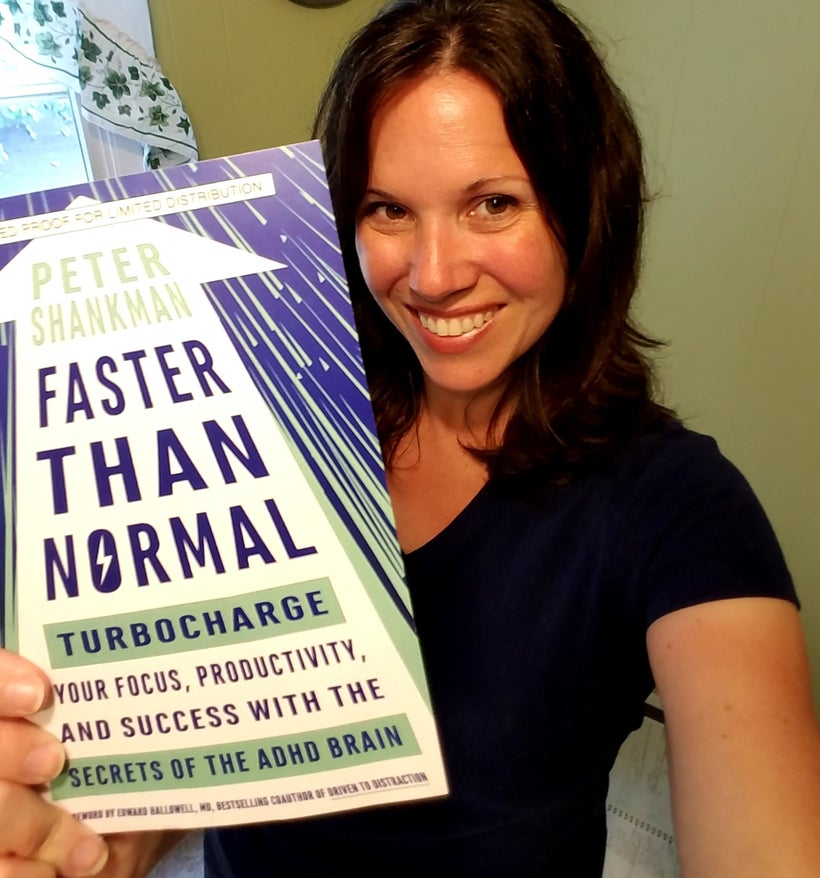 While he writes about many things in "Faster Than Normal" – including, but not limited to, the power of positive thinking, the benefits of improving sleep quality, knowing and managing your triggers, and productivity tips – I couldn't help but be particularly intrigued by his notion of sleeping in gym clothes. After all, I lost a lot of weight several years ago and am always in search of all things new: new fitness routines, new recipes, new ideas to reinforce the importance of a positive body image, new ways to understand that I'm human and that's OK.
His sleeping in gym clothes concept especially resonated with me since – dare I say – I've found myself slacking in the gym department lately. I went last week. On Monday. Just Monday. Yes, I'm admitting this, aware that the ebbs and flows of personal events in 2016, including the death of my father-in-law (reminding me of my own father's passing the year before) and my minor skin-graft surgery, have flowed over into this year's excuses including my grandmother's 95th birthday celebration and all the cake that went along with it. Throw in the fact that I work from home and let's just say that it's easy to make article adjustments in my jammies at 6:00 AM than it is to make treadmill incline adjustments that same hour.
Then, just like that, Shankman's book arrived, we chatted a few times and bam! – the sleep in your gym clothes concept jumped out at me. His enthusiasm alone is enough to make me want to get to the elliptical pronto; the energy from one brief phone call with him several hours ago still lingers. He explained that his book, although it has "ADHD" in the title and he himself has the disorder, is not just for people with ADHD. "It's for everyone," he says. "It's designed to help share life tips and productivity strategies for both those with ADHD and those without it – all by drawing on the helpful secrets the ADHD brain harbors. The experiences and techniques used by people with ADHD are often the same ones that can help anyone across a variety of circumstances. They're for everyone's collective benefit and I strive to tap into that in this book."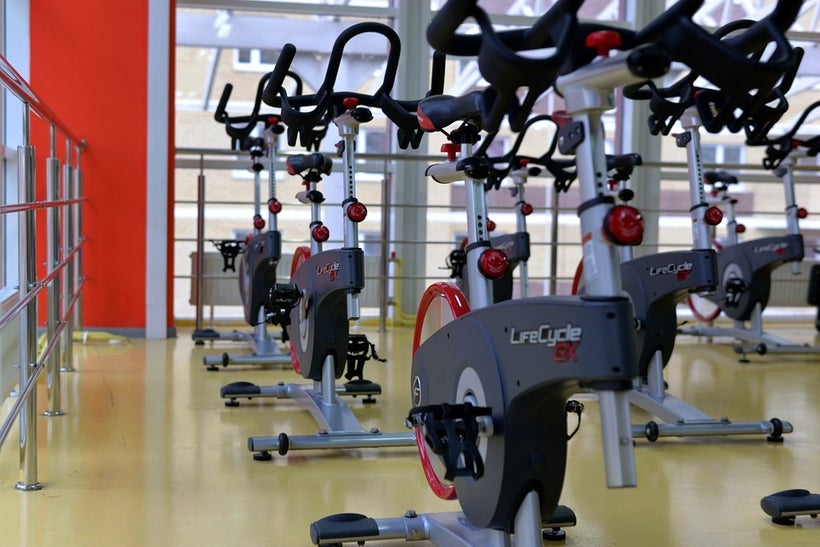 He had just completed his high-intensity interval training (HIIT) workout, informing me that he's high from the exercise regimen, a reminder of the rush of endorphins I've slowly let slip away in my World of Mounting Excuses.
That being said, tonight's the night.
I will drift asleep, green tea on the nightstand and Shankman's "Faster Than Normal" copy slipping reluctantly from my fingers, my ankle-cropped leggings and breathable performance top wrapping me up in the warmth and promise of successful new day that will begin at the gym.
REAL LIFE. REAL NEWS. REAL VOICES.
Help us tell more of the stories that matter from voices that too often remain unheard.
This post was published on the now-closed HuffPost Contributor platform. Contributors control their own work and posted freely to our site. If you need to flag this entry as abusive,
send us an email
.