Australian Peter Sharp wants you to get into a social groove on your commute.
"Hey, guys, I don't want money," he announced to his seated friends and the commuters in the car who were still unaware of what was about to take place. "I just want to spread a little bit of happiness. So I'm going to do that today by starting a small dance party."
Then Sharp started the music, and one by one, his friends -- and the amused commuters -- joined in on the fun.
"We were totally blown away by how instantly people started to smile, laugh and get involved," he told The Huffington Post via email. "We had a 60-year-old woman jump up out of her seat and exclaim, 'THIS IS GREATT!!!, DO YOU DO THIS OFTEN!?'"
But Sharp's goal wasn't just to make his fellow passengers smile.
"It will be through the joyous movements of dance and play that we will broaden minds, broaden perspectives as to what is really possible each and every single day," he added.
His work in Perth, he promises, is only just beginning.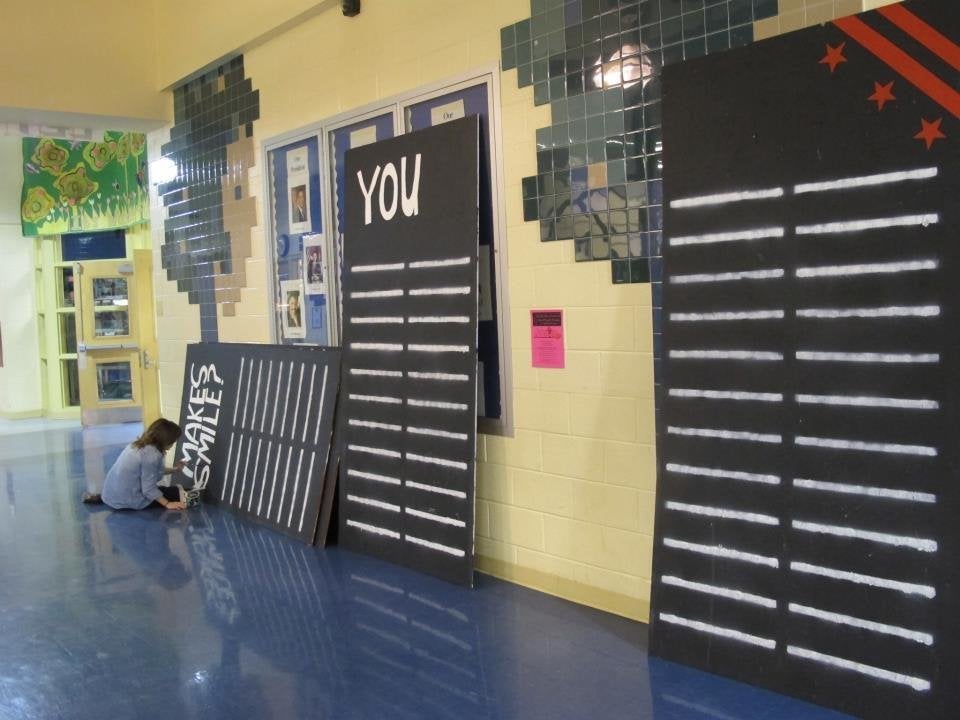 What Makes You Smile? Chalk Mural