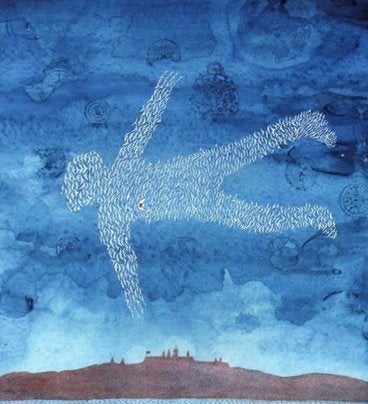 Wondering what to give that dreamy child you know or an adult relative with a taste for beautiful books? Might I make a suggestion? Consider one of Peter Sis' unique and beautiful books, say his latest, The Conference of the Birds.
The Conference of the Birds is Sis's gorgeous adaptation of the 12th century epic poem written by Farid Ud-Din Attar from Persia, the story of a flight of birds in search of their true king. Led by a hoopoe, the birds' journey is a treacherous, soul-wrenching allegory. Their road through the world is filled with doubt, death and destruction, but ends with a final moving epiphany. Those who appreciate allegorical works like Antoine de Saint-Exupéry's The Little Prince are likely to feel the same way about this one. Particularly since, as with de Saint-Exupéry''s work, it is the art that takes this story to whole new levels of meaning and consideration.
Originally published and promoted as a picture book for adults, The Conference of the Birds is a moving and spectacularly beautiful book for all ages that would make an excellent holiday gift this season. Check out the slideshow below for a taste of it.
On December 9, at Prague's international airport, a large tapestry based on one of the illustrations from this gorgeous book, sponsored and donated by Art for Amnesty and woven by master weavers in Aubusson, France to honor the memory and legacy of Václav Havel is to be unveiled. It is certain to be as spectacular as the book itself.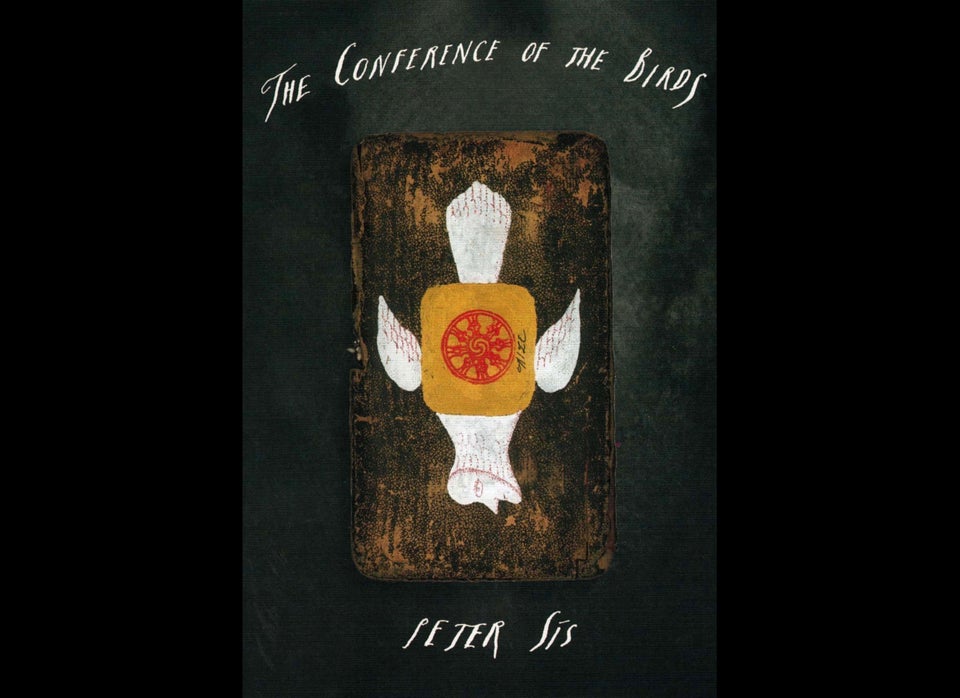 A Selection of Images from Peter Sis's The Conference of the Birds (Czech Edition)
Related
Popular in the Community