Soronen is known for his glamorously draped evening wear, worn most famously by Michelle Obama at several high-profile events, as well as the corset-like closures on the back of his gowns. He began his career in Chicago turning vintage corset patterns into modern-day dresses, and moved his company to New York in 1998 as his frocks became more and more popular. His creations expanded into runway-ready collections by 2007, and in 2012, Soronen returned to his roots with the Peter Soronen Corsets, a line of custom-designed bustiers.
Soronen took a bridal turn for Hobson's wedding dress, a classic bridal confection complete with off-the-shoulder straps and an intricately beaded bodice. The bride changed skirts between the ceremony and the party, and she will be wearing a second Soronen dress for a post-wedding party in Chicago this coming weekend.
An appropriate choice, given Soronen's roots. See the bride's gorgeous gown below!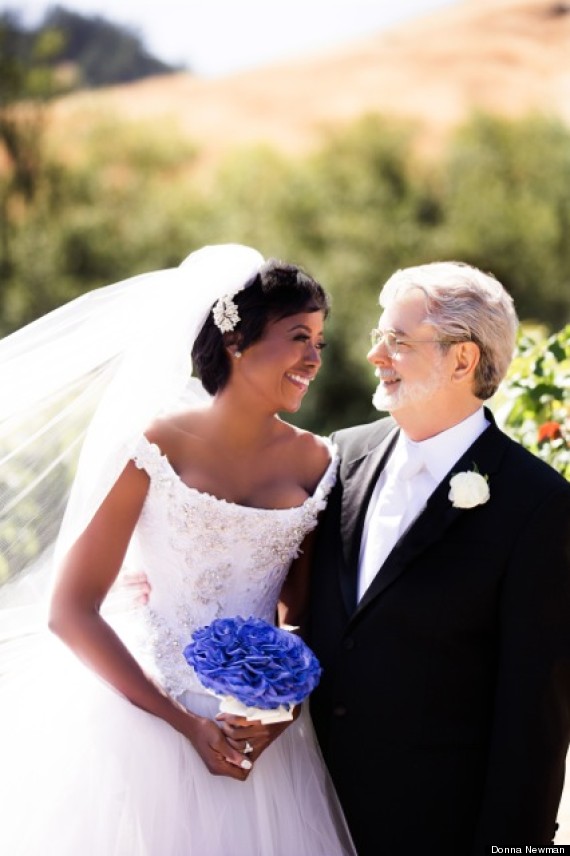 More Peter Soronen designs: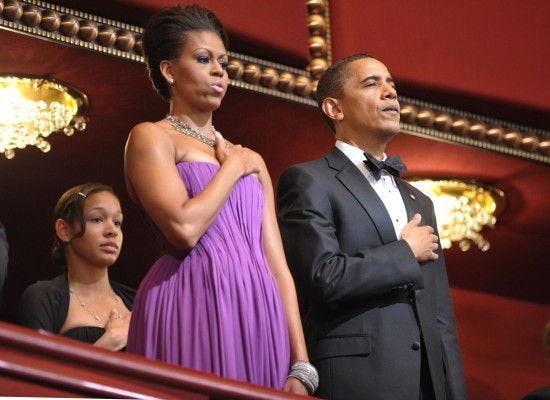 Ladies Who Love Peter Soronen