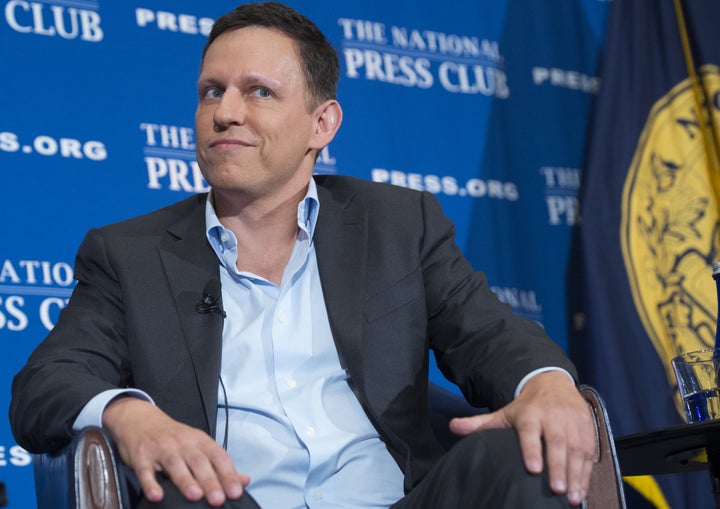 Billionaire venture capitalist Peter Thiel may want to buy Gawker.com, the since-shuttered news site he drove into bankruptcy last year, a legal filing from his lawyers suggests.
In a motion filed Wednesday and first reported by BuzzFeed News, Thiel's lawyers requested that the court pause the sale of Gawker's remaining assets ― which include its 14-year archive, domain name and social media accounts ― until issues with the legal administrators negotiating the Gawker sale are resolved.
Last year, a successful, Thiel-backed lawsuit against the site rendered the site unable to pay the $140 million verdict, forcing it into bankruptcy. Since then, the site's administrators have been in and out of bankruptcy court to figure out the provisions of its liquidation.
The site's administrators, his lawyers argued in Wednesday's motion, have unfairly excluded Thiel from the sale and maintained a "selective secrecy" over the process. Doing so is a violation of the administrators' fiduciary duties, as Thiel is the "most able and logical purchaser," the motion asserts.
The filing follows revelations from earlier this month that the Gawker sale's administrators have been marketing potential lawsuits against Thiel as an asset that comes with the purchase. Theoretically, if Thiel were to purchase the site, it would protect him from any of that legal action. He would also be able to delete Gawker's entire catalog of archives, which currently remain online.
It's in those potential lawsuits that Thiel's involvement in Gawker's 2016 downfall could come back to haunt him.
Over the summer, a bankruptcy judge gave Gawker's administrators permission to undergo a legal discovery process to determine whether Thiel funded legal action against the site solely to put it out of business. Forbes revealed in May 2015 that Thiel, motivated by a nearly decade-long grudge against the site for outing him as gay in 2007, had secretly paid millions of dollars to fund wrestler Hulk Hogan's lawsuit against the site over it publishing portions of his sex tape.
Lawyers for Thiel did not return HuffPost's request for comment.
Popular in the Community