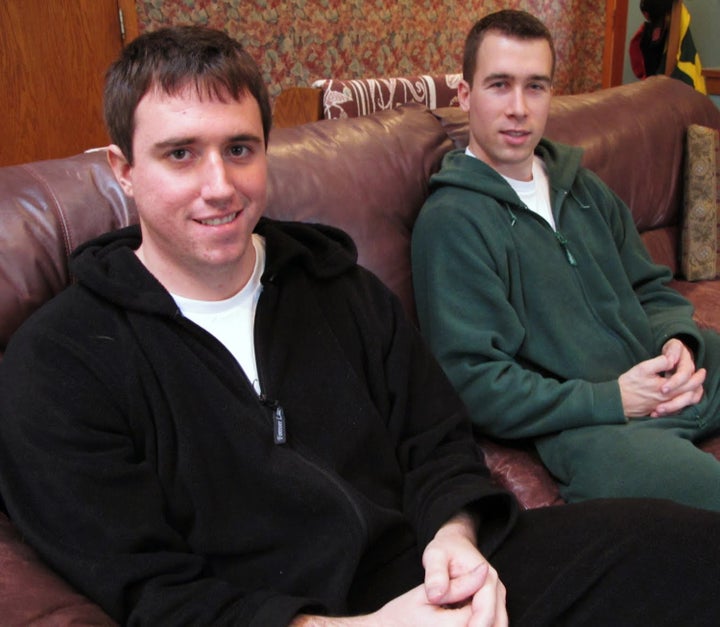 Midway through his freshman year at Harvard University, Ben Yu felt like Harvard's core curriculum kept getting in the way of his other interests. So he dropped out.
Starting in January, Yu, 19, began doing the things he never had time for when he was enrolled in college -- he climbed Mount Kilimanjaro and went caving in Kentucky. He also applied to become a Thiel Fellow.
Peter Thiel, a co-founder of PayPal and an early investor in Facebook, created the Thiel Foundation. Last fall, it announced a new fellowship program: It would give 20 people under the age of 20 $100,000 to drop out of school and become world-changing visionaries.
"The established path is always to stay and finish school," said Yu, who was among the 24 chosen winners. He wants to build a price-comparison service for online consumers to locate the cheapest products in the shortest amount of time. "For me, there was no reason to wait until I graduated to follow my dreams."
The only condition of Thiel's two-year fellowship is that all fellows commit full-time to making their ideas work. Simultaneously being enrolled in college is forbidden.
"These fellows are going to bring significant new ideas to a wide range of technical and scientific fields in ways that will change the industries and improve people's quality of life," said Jim O'Neill, who runs the Thiel Foundation. "Every field benefits from smart, driven new players."
Thiel is correct about the rising cost of college, not to mention an increased amount of student debt. According to the Institute for College Access and Success, a nonprofit based in Oakland, Calif., the average college graduate now leaves school with an average of $24,000 in student loan debt. Meanwhile, one in 10 has difficulty securing a job.
But entering a weak economy without a college degree is a far riskier bet. According to the U.S. Bureau of Labor Statistics, 20 percent of 20- to 24-year-olds with only a high school diploma are jobless.
Thiel's critics lament that his fellowship is merely another way for elites to get ahead, while college becomes increasingly inaccessible to the general public.
"It's great for these kids, but the question remains: Is it great for the world?" asked Shamus Khan, a professor of sociology at Columbia University, who studies wealth and inequity. He described the Thiel Fellowship as "an act of total self-indulgence."
"It's the classic problem with a lot of the people who made their money in the tech boom in last 30 years," said Khan. "While a tiny few managed to make millions upon millions, they did almost nothing for the economic health of the nation. While Thiel has made billions, the average American worker is worse off today. The elevation of these few has meant declines for the many -- and this fellowship glorifies, rather than challenges, that."
"He's going to make money by investing in their companies and these kids are going to do well by having a five-year head start unlike their counterparts who'll graduate with $200,000 in debt," said Altucher. "But it definitely doesn't alleviate the issue of costs rising for everyone else. It doesn't really do anything."
Meanwhile, Matthew Segal, a 25-year-old president of Our Time, which is a membership organization for young people under 30 based in Washington, D.C., thinks that any amount of entrepreneurship is a good thing -- especially for soon-to-be 20-somethings.
"Our country has become less entrepreneurial over the last decade," said Segal. "I fear young people are becoming too risk-averse and they're fearful of taking out the loans to stake their claim."
Segal, an entrepreneur himself, sees the biggest hurdle young people face when taking a risk is the inability to cover basic essentials, like rent and utilities.
"This gives them the peace of mind to start a business while also being able to pay your living expenses and get your idea off the ground," said Segal. "It's the critical first stage of any entrepreneur attempting to grow his or her new company."
Early next month, Yu will leave Plainfield, Ill., for San Francisco, where, for the next two years he'll join the 23 other fellows. The $100,000 will go toward keeping him afloat while he attempts to attract investors into transforming his seedling of an idea and making it a profitable enterprise.
Perhaps his biggest hurdle was telling his mother that he planned to follow in the footsteps of fellow Harvard dropouts Bill Gates and Mark Zuckerberg.
Yu's family emigrated from China to the United States. His father works as a chemist. His mother works as a cashier at Home Depot.
"When I first told her about the fellowship, she told me pretty clearly that if it were up to her I would have stayed at Harvard," said Yu. "She believed the only way to have a future is to finish college. I think I have a better plan."
Popular in the Community