A Conversation with Niambe McIntosh
Mike Ragogna: What do you think of Peter's impact on reggae music?
Niambe McIntosh: I think that Peter took reggae music to places far beyond the traditional topics of love, friendship and cultural amusements, and into the realms of three primary and powerful areas: (1) songs of freedom, awareness of the world around one, and the Global struggle for equality and justice, and against oppression, (2) songs for the search for truth and for personal and spiritual knowledge and enlightenment and accountability, and self-fulfillment, and (3) songs about legalization and medicinal benefits of marijuana. I will further note that as he had also written, published and performed the first song, "Apartheid," ever released on a major record label, which specifically addressed and criticized apartheid laws in South Africa, I think that he had a major impact on all popular music, and perhaps on World opinions in general.

MR: What are some of your favorite memories of both the artist and how his music affected you?

NM: As the youngest of my ten brothers and sisters and being only five when my father passed, all of my memories of my dad are from the stories of him that have been shared with me as I grew up. Amongst family and friends, my father was a man of many facets; he was serious, loving, and very humorous. People recall seeing that tall, handsome and lanky Rastafarian on his unicycle, guitar in his arms, fresh mangoes in his pocket, and often a bird or two on his shoulder, singing and strumming and peddling his unicycle around the streets of Kingston, handing out fruit to children who flocked to behold this strange sight! And that was after he had already become a so-called international superstar! I love my father's music, and became even more fond of his songs in my late teenage years and even now as an adult. I can listen to his songs -- and he wrote many, many songs in his life -- without growing weary. Maybe that is aided by the messages in his works, as they seem to have an added dimension. They have guided me throughout my life, including in giving up a lucrative young career in engineering, to become a public school teacher in inner-city schools. I saw that as a part of my calling. And the same applies to my becoming the administrator of the Peter Tosh Estate. As my father had urged, I want to "live clean and let my works be seen."

MR: Why do you think Legalize It and his other popular works resonated with the public?
NM: First, with Legalize It, it is important to understand that marijuana grows -- both cultivated and in the wild -- just about everywhere in Jamaica, and every day of the year. Hemp is a very resilient plant! And on top of his Rastafari beliefs, he also saw that, as he also saw other medicinal and other qualities and benefits from and in this organic herb, and also saw the sad state of the Jamaican economy. So why was -- and is -- this organic plant classified as a "dangerous drug," and so many other truly dangerous substances are not? And he also then saw how politicians and organized criminals were profiting from the laws that classified that herb as illegal, and realized there was something even larger and darker than mere ignorance at work, so he used his gifts for music and songwriting to create the all-time classic song for legalization of marijuana -- as is still recognized, even today, by Rolling Stone and other modern journals.
On the second part of your question, in addition to writing repetitively on his three different powerful messages of which legalization of marijuana was one, see my descriptions above. Throughout his career, he further toyed with other songs as well -- I again remind you of Peter's sense of humor and whimsy. Peter wrote wonderful melodies, was an incredibly versatile and accomplished musician, as Eric Clapton saw fit to mention in his recent autobiography, and had an extraordinary voice and always worked along with the very finest musicians, whether in the studio or on the road.

MR: What do you think of the state of reggae?

NM: Reggae continues to grow and evolve. The level of popularity for reggae -- and sometimes it becomes hard to define what may be classified as "reggae" -- may ebb and flow, but there is definitely a global fan base, that is becoming more globalized all the time. And I must point out that at the Earth Strong Celebration for my father's birthday, in Belmont, Jamaica, on October 20, we saw some of Jamaica's very finest talent, some new and some familiar, and they are artists who are definitely world-class!

MR: Are there any artists out there who seem to either emulate Peter's approach to music or have the same musical or topical approach?
NM: There are many, many artists who have similar, but different approaches to my father. Peter was around for the first streams of Afro-Pop music, like King Sunny Ade, Fela and Lucky Dube. Many rappers clearly were influenced by Peter and some, if not all, of his messages. Musicians, like Dead Prez, Nas, Lauryn Hill, Black Starr are a of fraction of them.

MR: Regarding Peter's material, is there something about it that separates it from the rest of reggae?
NM: He was a pioneer, and a rebel, but above all else, he was hugely talented, and also was "a character." People would go to his concerts, or line up to buy his latest record, not knowing quite what to expect. But his music showed you could be cool and tough, without being violent or a hoodlum. That resonates with me as a teacher of inner-city students. He sang that you could be "The Toughest," and that swagger really still hits home for so many teens, but then he sings of righteousness: "Stop from doing wrongs; Change your foolish plans; Stop from doing wrongs; Live up like a man."

MR: What do you think Peter thought of his having been part of one of the most popular musical acts in history, The Wailers?
NM: That's a good question, as it's a complicated one. In many ways, The Wailers was the most important influence on his life, and he kept and wrote about the lessons he learned about the record business and music industry, issues of trust and friendship and other changes that developed as a result of his experience with The Wailers. The Wailers was started as band of three youths -- teenagers, really -- who were best of friends, and so interdependent that their relationship was reflected in their three-fisted logo. They were young and naïve, and wanted to do things together, and it didn't matter if one person had an idea for a song, as the others would join in on the writing, and help to shape it and the lyrics. They were starving, but they were energetic, young and proud, and they were inseparable friends -- and they were really, really good! But things were balanced -- as Bunny and Peter were more skilled at singing harmony, they were relatively unconcerned if Bob therefore more often sang the lead; after all, they were all best friends for life, right? And then, suddenly, everything had changed, and songs that had been collaboratively written suddenly were being attributed to one person or the other, and new works were no longer handled with the same degree of collaboration, and the sound wasn't as pure, and outside forces -- in Jamaica and in Europe -- were pulling them apart, in different directions. I was not yet born, of course, but friends, family and others have all led me to believe that had all weighed heavily on my father's heart. He had held The Wailers, of which he was an indelible part, as was Bunny, as almost an invincible icon, and yet it had been shattered, just as the band was emerging from poverty and into a world stage. Fortunately, both Peter and Bunny decided that it was best to interpret the forced metamorphosis of The Wailers into "Bob Marley & The Wailers" as a sign that they should move in their own predetermined directions -- as Peter would later sing, as men "of the past, living in the present, and walking in the future." And of course, Bunny and Peter continued to be friends and to collaborate long after they left The Wailers.

MR: Did Peter feel that his music was helping to create change?
NM: I think he did. I know that he hoped that it would. He saw himself as having received a gift from Jah (his voice and his songwriting and instrumental talents) and that he had a responsibility to follow through on that. He also had an extraordinary intellectual talent -- he was an avid reader, followed current events very carefully, and even taught himself not only various martial arts (he ultimately received black belt certification) and aspects of herbal medicine (and not just ganja!) and Rasta vegetarian diet, but even taught himself Amharic, the language of ancient Ethiopia (Abyssinia). So I think he wanted not only to write and perform songs that would change people -- and accordingly, the world -- but also to lead by way of personal example.

MR: If he were alive today, what kinds of topics would he be writing about?
NM: Wow, that's a tough one. Peter had written a song called "Crystal Ball," and that would require me not just to look into it, but also to understand whatever I saw! But one of his sons, my brother Jawara, is currently in jail in New Jersey on ganja charges, and I think Peter would probably write and sing about that. After all, in his last studio album No Nuclear War, for which he received a posthumous Grammy -- the first ever awarded for a reggae album -- there was the song "Nah Goa Jail" for "ganja no more." And also, his mother, my beloved grandmother, Mrs. Coke, only just passed away on October 27, at age 96. I like to think he would write a song about the lessons one can learn, and the debts one must appreciate, for one's family and their elders, in loving memory and tribute to her. Despite the branding of my father as a "firebrand," he really was more like a really powerful and effective teacher and leader, in my eyes.

MR: What is Peter Tosh's legacy?
NM: In 1978, after Peter had been severely beaten by 8-10 policemen with Billy clubs, in a locked Kingston jail, for allegedly having been found outside of a recording studio, with the end of a marijuana cigarette in his hand, which apparently he had blown away, when an officer had grabbed him, and Peter was finally left for dead, after his skull had been shattered in numerous places, most of his ribs had been broken, and his hands had been crushed. I have been told -- who knows if it is true -- that after that, Peter was taken to the hospital, clinging to his life; he would be there for months. Bob Marley had visited him, seen his battered body and wept. I have further been told that Bob had pleaded with Peter that he must move away from Jamaica -- it was a miracle he was even alive -- and that Peter had murmured "No Mon, I no leave Jamaica. I no afraid of dem, I no afraid of nobody, and Babylon no chase me away. I not afraid of dying, as Jah is with me." To me, that sort of bravery, and harmony with oneself and with the World, is the true legacy of Peter Tosh. His harmony was based on his belief that he was not going to give up, and that he would keep fighting, whether it was until Africans are free, or there would be equal rights and justice for all, or people will not go to jail for ganja anymore.

MR: What advice do you have for new artists?

NM: Listen to my father's works. It may seem odd or "uncool" for young artists to listen to songs from the 1970s and 1980s, but his works are really timeless. He was, and still is, an original, and the thousands of people who flock to the sleepy and very lovely area of Belmont (near Negril) in Southern Jamaica, to pay their unfailing respect to Peter, are testimony to that timelessness. He really is walking in the future!
RAFAEL VIGILANTICS' "FRANTIC NIGHT"
According to the Rafaeleans...
"More of a confessionalist than an MC, Rafael Vigilantics kidnaps you on his adventure thru whiskey, women, and wanderlust. Think Iggy Pop does hip-hop. The video for 'Frantic Night' is all about is chasing what you want and learning to love it even when you find out its not exactly how you dreamed it would be."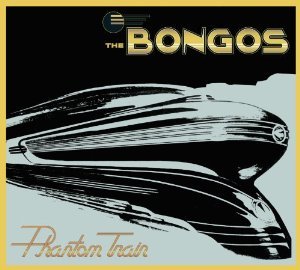 A Conversation with Richard Barone
Mike Ragogna: Richard, when did your Bongos album go missing and who found it where?
Richard Barone: [laughs] Well... it was kind of ship-wrecked in the Bahamas and found decades later, in a million pieces, in the West Village of Manhattan. No one can figure out how it made its way here!
MR: Can you take us on a tour of the Phantom Train album, like its history, what your personal highlights are and how the material was created?
RB: Sure. The Bongos had been touring and recording for over five years straight when we found ourselves recording Phantom Train, primarily at Compass Point Studios in the Bahamas. I was writing songs in the back of the tour bus during our "Beat Hotel" tour that year, and a couple of songs in Woodstock with James (Mastro), and we knew we had a solid batch of tunes. Our co-producer this time around was Eric (E.T.) Thorngren, whose albums for Talking Heads and Robert Palmer we had loved, so we were feeling good for sure. The songs came to life in the studio in a new way for us, because we were able to combine the spontaneity of the "Drums Along The Hudson" sessions we had done in the U.K. with the new technology and studio options now at our disposal. It was fun that AC/DC and Julio Iglesias were both recording at Compass Point at the same time. I guess we were somewhere between the two (laughs). Without a real deadline we continued to record and mix endlessly, leaving us with something like forty reels of tape, way too much for any of us to deal with. I can only really speak for myself, but the excesses being on the road had continued in the studio, and mentally I was in a place that can be best described as... ambiguous. By the time we headed back to the states, I was fried, and needed a change of pace. We all needed a break. So the tapes sat on a shelf while we each pursued different projects. We were still doing Bongos concerts. But I put together a little acoustic combo, played clubs, recorded a live album ("cool blue halo", 1987), then went on tour as a solo artist. So "Phantom Train" languished. Everyone in the group starting doing other things.
MR: Why do you think this album is significant?
RB: I'm not sure if that's mine to say. But I can say that "Phantom Train" was and is a unique musical expression. It captures a moment - both in (at times) the 80s-larger-than-life production style and a moment of time personally: Lyrically it is a coming-of-age album full of questions and confusion, and yet with a good share of realizations and declarations. "I Belong To Me." The lyrics to the title track. The dark mood of "Roman Circus." And the mixed emotions of "Tangled In Your Web." We played and sang our asses off on that album. Hearing it now as we assembled it all these years later was a real emotional experience. Like visiting a part of my past I had nearly forgotten. And, as far as the catalogue of my songwriting, this has been a missing link, bridging the more abstract lyrics of the early Bongos with a more narrative style of my solo stuff. When we were recording "Phantom Train" our listening audience was at its peak, and we had things to say. And how often to do you come across an 80s album that nobody's ever heard before (laughs)?
MR: How has your creative process changed since those days?
RB: My creative process changes all the time. It can even change during the course of writing one song, even in mid-sentence! Basically, I just try to be open to ideas, like a photographer has to be open to capture that great shot. Things happen, feelings are felt, and if you want a song you have to catch it before it vanishes. Like a picture, it's all about how you frame it and compose it, the contrast of light and dark, etc. The main thing that may have changed for me is that I'm now maybe a little more aware of the process. But I try not to let that knowledge get in the way!
MR: Why do you think The Bongos have remained a favorite among so many?
RB: Because The Bongos were and are a good band. Because The Bongos were and are real, and always true to themselves. Because The Bongos never tried to repeat themselves for the sake of a hit; but mostly because The Bongos have a lot of love and respect for their audience. They want to give the audience everything, and never cheat them. And we make you wanna dance.
MR: You've worked on many projects beyond The Bongos, what are some of your favorites among those and why?
RB: I've been so lucky. I have worked and still work with some of the true greats. Lou Reed was always particularly special for me. I'd met him when I was quite young and we stayed in touch a long time. I got to work with him on some amazing shows, and he was truly, truly supportive of my work. He was a true artist though-and-through whose presence will be missed by me and many, many others. It was an honor working with Pete Seeger in the past few years as well. And a blast singing with Beach Boy Al Jardine this summer. Basically, I treasure all these opportunities to work with people I admire so much.
MR: Did your career in music start in a small radio station outside of Peoria like so many others?
RB: It started in a small AM radio station in Tampa, Florida, WALT 1110. I was seven years old and on the radio every Sunday on a show called "Beach Party" spinning the Top 40. I was called "The Littlest DJ."
MR: What do you think of current music trends and recordings?
RB: I love a lot of the current sounds. I've always been a sucker for a good hook, I like a lot of the EMD-flavored sounds, I love the massive pop choruses people are coming up with, and I think in general there is a lot of cool stuff out there. I like Chvrches for one, Daft Punk is cool, there's a lot.
MR: What would you name your love child with Lady Gaga?
RB: "Little Bastard," after James Dean's Porsche.
MR: What does the future bring?
RB: What does Yoda say? "Hard to see. Always in motion the future is." Something like that. For me, it's always finding that next song, that next act or project to produce, that next technique to show to my performance class at NYU, the next big concert to stage. The details are always in motion, but I get glimpses of the moving parts. I predict I'll do some recording in Sweden. I predict a new vinyl edition of "Drums Along The Hudson" next year. I predict sunny days and cloudy skies. Like Cole Porter said, "Anything Goes."
MR: What advice do you have for new artists?
RB: This never changes... Be true to yourself. Record labels, websites, magazines, trends -- they all come and go. The only constant is you. Your creativity. We will always need artists -- real artists. They are the content providers that every music app and website needs, exists, and lives for. If you try to change to fit in you'll find that by the time your change is ready, the trend has already shifted. The way to succeed is to be 100% yourself, 100% of the time. You can't go wrong if you do that.
FORTRESS SOCIAL CLUB'S BEST OF 2013
Fortress Social Club created a live medley video of their favorite songs of 2013, which includes Jim James "A New Life," Tame Impala's "Elephant," Arctic Monkeys' "Do I Wanna Know," Alabama Shakes' "Hold On," and, of course, FSC's own "Dream Girls" from their latest album Make Love, Not Babies.
As FSC's vocalist/harmonicist Shawn Harris explains, "In setting out to unlearn our era's ability and tendency toward music's over-production, we stumbled upon the original immediacy and soul of garage rock 'n' roll. I guess we're after the truest reflection of the human condition, as raw, confused, and imperfect as that may be..."
MOST SATISFYING ALBUM OF 2013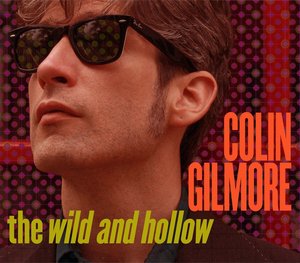 This unassuming Colin Gilmore release had it all -- clever songwriting, engaging production, friendly vocal performances, and an unselfconscious approach to what could have been yet another precious Americana album that twanged itself too seriously. Folk, country, pop, rock, a Nick Lowe cover and frequent chill factors blended for a very tasty gumbo. It begged the question, "What else does this Colin Gilmore guy have up his sleeve?" Yeah, the pop superstars -- Lady Gaga, Beyoncé, R.Kelly, Miley Cyrus, Justin Timberlake -- all had excellent new albums, formulas intact, string of predictable hits, got it. But this project was waaaaay too refreshing to overlook, making it not only the most satisfying album of 2013 but also the most honest.
BEST CHRISTMAS ALBUM OF 2013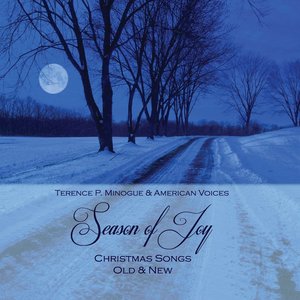 Season of Joy provided just that, mashing up very old school conservatory-ish vocal and orchestral arrangements with the instincts of Salvadore Dali. Terence P. Minogue left rock years ago to become the Monty Python of classical music, subverting the genre's stuffy rules to setup a "WTF am I listening to and why do I love it this much?" paradigm for almost everything this musical contortionist touches. On a first listen, Season of Joy may come across as a respectful little angel, but on the next listen, it becomes Eddie Haskell. "Advent Song" is the most obvious delinquent of the batch, but "The Annunciation" has the Son of God meeting Yma Sumac, Lambert, Hendricks & Ross, and The Marx Brothers. Oh, and those American Voices -- Terence's trusty vocal chorale -- deliver some of the best group vocals of the year...no really. There's not much more to say except don't shortchange yourself with this conservative acid trip by relegating it to merely one week of the year. Listen often, listen loud.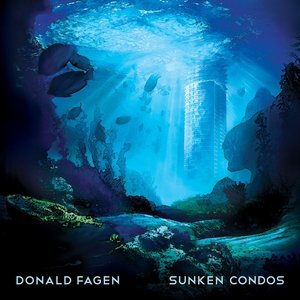 Sorry, just a little sour grapes since I'm not quite over this album going under 2012's radar. Better than almost anything Donald Fagen or Steely Dan ever recorded, Sunken Condos is brilliant, a music connoisseur's dream. "Miss Marlene," I am yours forever.
Popular in the Community