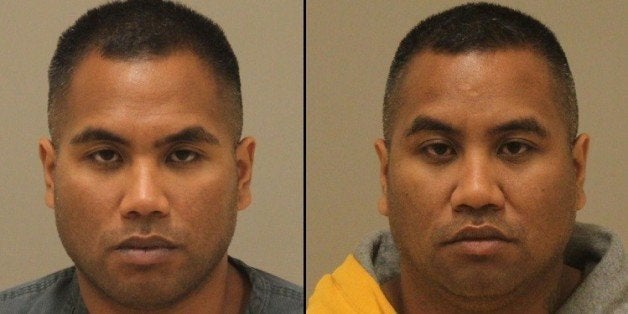 One of the Michigan twins accused in the brutal beating and rape of a Grand Rapids prostitute pleaded guilty to all of the charges he was facing on Tuesday.
Peter Versluys pleaded guilty to assault with intent to do great bodily harm, sexual misconduct, assault and other charges.
According to police, Versluys and his twin brother, Michael Versluys, both 29, met with a 33-year-old female prostitute in Grand Rapids on May 26 and hired her to perform sex acts on them. After the sex acts were performed, the brothers allegedly refused to pay the woman and proceeded to beat her. One of the men was reportedly armed with a baton and after the beating they stole the victim's pants, police said.
At a probable cause hearing in May, a witness testified that the victim in the case approached for help after she was attacked, Mlive.com reported.
"I saw she was covered in blood," the witness said in court. "Her face was really distorted, really swollen. There was blood and open wounds."
The victim, who is not being identified because she is the victim of a sexual assault, suffered multiple facial fractures, a badly broken nose and head lacerations. The severity of the injuries required her to endure extensive reconstructive surgery, with doctors utilizing a metal plate, 20 titanium screws and molded plastic insider her nose, according to Mlive.com.
Police say the woman identified the brothers as the men who attacked her and they were arrested, without incident, two days after her attack.
Per the terms of Peter Versluys's plea deal, the Kent County Prosecutor's Office has agreed to recommend a sentence of 14 to 24 years in prison when he appears in court next month for his sentencing hearing.
Michael Versluys faces the same charges as his brother, with the exception of the habitual offender charge. Prosecutors say he rejected a similar plea deal and his case will now proceed to trial, according to Woodtv.com.
Both brothers are being held in the Kent County Jail without bond.
REAL LIFE. REAL NEWS. REAL VOICES.
Help us tell more of the stories that matter from voices that too often remain unheard.
BEFORE YOU GO
PHOTO GALLERY
Bad Choices