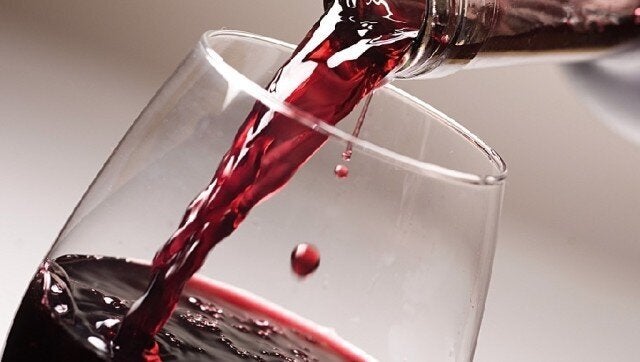 Petite Sirah has been in California since the 1880s, but its role until relatively recently was in Zinfandel and mixed black blends. The first varietal Petite Sirah bottling didn't appear until the mid-1960s.
The acreage devoted to the grape in California has gradually climbed over the past dozen years so that it's now the state's seventh most planted red wine grape, with 8,335 acres of vines as of 2011. Over 800 producers are making Petite these days, a dramatic increase since 2000 when there were only about 60.
I have tasted numerous excellent Petite bottlings, including some with 10 and 20 years of age on them that demonstrate how Petite's typically strong acidity and tannic structure makes wonderfully ageworthy wine. Some Petites are made in a more simple, ripe, fruit forward style, with less acidity and tannin, and I personally don't find these very interesting or varietally correct. At its best, however, Petite Sirah can produce wonderfully complex, rich, black fruited wines, often with floral, blueberry, tar, licorice and peppery dimensions, and can age into something really stellar, with rounded tannins and savory qualities, with at least five to 10 years of bottle age.
I learned from this year's Petite Sirah Symposium that the 2010 vintage, bottlings of which are just starting to hit the market, is probably the grape's best vintage since Petite debuted as a "soloist." Maybe this California heritage variety, which has for so long been in relative stealth mode, is finally poised for its breakout moment.
As I wrote here recently about domestic Tempranillo, when you're a newer grape variety on the scene, you need a support group. To be successful, growers and winemakers working with the grape ideally need a network of other growers and winemakers to share information with, so that what works and doesn't work gets communicated and known. Ultimately, you need a critical mass of information about and experience with the grape under different conditions -- e.g., climate, soils, exposures and altitudes, as well as different winemaking techniques -- so that what favors the grape's best expression gets tried and repeated.
Of course, as mentioned above, Petite Sirah is hardly a new grape here, since plantings of it as part of the traditional "mixed black" California vineyards -- along with Zinfandel, Alicante Bouschet, Grenache, Carignane, Cinsault and other black grapes -- date back to the 1880s. But although it proved a valuable blending partner for Zinfandel -- contributing color, richness, tannic structure and ageability -- the identity and origin of the grape itself remained murky for many decades.
As I've written here before, it was not until Professor Carole Meredith's study published in 1998 that it was conclusively established that about 90 percent of the old vines known as Petite Sirah in California are actually Durif. Durif is a cross between Syrah and Peloursin, an obscure French grape with resistance to powdery mildew. The 10 percent of vines previously thought to be Petite Sirah that aren't Durif turn out to be misidentified vines of Syrah, Peloursin or a crossing of Peloursin and Durif. Durif was originally marketed in France in the 1870s by Dr. Durif as a mildew resistant alternative to Syrah. Since its tightly bunched grapes turned out to attract bunch rot and botrytis in France's fairly humid growing conditions, however, the grape proved to be a dud in France.
Durif's relative anonymity when it got to California and became one of several background singers for frontman Zin gave growers here time to work with it and learn to appreciate the qualities it added to wine. The hot and dry conditions of many of California's wine regions helped suppress the botrytis and bunch rot that afflicted the grape in France, but over time we've learned it is also prone to other unfortunate conditions, like eutypa and dead arm diseases. Growers have learned how to spot and react to those conditions, however, because the qualities the grape contributes to wines has led it to command something of a premium compared to other grapes they might be growing.
It wasn't until 1964 that a winery released a bottling of Petite Sirah on its own, as a standalone varietal wine. This was a 1961 vintage Petite from Livermore's Concannon Vineyard. It was therefore very fitting for Concannon to host the tenth annual Petite Sirah symposium at its winery this past July -- a gathering primarily of growers and winemakers aimed at sharing information about growing the grape, marketing it and increasing consumer awareness.
The event consisted of a series of speakers throughout the morning, followed by an al fresco lunch and an afternoon tasting. The speakers included both John Concannon and his father Jim; author and master sommelier Evan Goldstein; winemakers David Coffaro, David Mounts and Nils Venge; and Evan's mother Joyce, a former restaurateur and consultant to restaurants and the food industry.
Evan well summarized Petite Sirah's current prospects by setting forth its weaknesses as well as what he sees as positives and opportunities. On the negative side, he acknowledged peoples' tendency to confuse it with Syrah; the fact that it's too big and too tannic a wine for some tastes; that it's not one single grape (i.e., it's mainly Durif, but there's a collection of related grapes that get lumped in as Petite, as mentioned above); and the fact that its source country, France, is not behind it and therefore doesn't produce examples that have inspired others. On the plus side, Evan noted it has a small, passionate following; goes well with food; is one of the few big reds that works with cheese; can claim underdog status; has a point of view and is not overexposed.
Joyce Goldstein echoed the food friendly nature of Petite in her talk, asserting it goes well not only with barbecue and roasted meats in general, but also with a variety of ethnic cuisines--from Turkish and Greek food, to Moroccan tagines, Brazillian churrasco, Persian stews and Korean short ribs. She suggested the spice flavors one gets on a variety of Petites-like anise, pepper and Chinese five-spice-should be accentuated in recipes meant to pair with it.
I'm convinced there are great opportunities ahead for this grape, especially if the 2010 vintage turns out to be as pleasurable as the few examples I've had so far would suggest. John Concannon aptly summed up Petite as a "St. Bernard that wants to sit in your lap." It's that big and friendly.
My very favorite Petites of over 450 wines I've tasted to date have come from Charter Oak, Corté Riva, David Fulton, Freemark Abbey (their York Creek bottlings from the '70s), Gustafson Family, Robert Biale, Trueheart, Turley (their Hayne Vineyard bottling) and Varozza. For my favorites from the symposium's afternoon tasting, see my blog post here.