UPDATE: 3/10, 12:30 p.m. -- The "feeling fat" option is no longer available from Facebook's status update drop-down box. A Facebook spokesperson told The Huffington Post:
"We've heard from our community that listing 'feeling fat' as an option for status updates could reinforce negative body image, particularly for people struggling with eating disorders. So we're going to remove "feeling fat" from the list of options. We'll continue to listen to feedback as we think about ways to help people express themselves on Facebook."
A group of activists have a message for Facebook: Fat is not a feeling.
Facebook's status update box allows users to select an emoticon associated with a certain feeling from a drop-down box. Alongside "happy," "anxious" and "full," users can select "fat."
Facebook screenshot, March 6 2015
In late February, Catherine Weingarten, a playwriting MFA candidate at Ohio University, wrote a Change.org petition asking Facebook to remove "fat" from the list of options. The petition reads, in part:
As someone who has struggled with and overcome disordered eating, I know what it's like to "feel" fat. I have spent years of my life consumed with negative thoughts about my body, and far too many days starving myself in an effort to lose weight. But even worse than the skipped meals and the hours spent obsessing in front of the mirror was the fear of what others thought about me and my body.

When Facebook users set their status to "feeling fat," they are making fun of people who consider themselves to be overweight, which can include many people with eating disorders. That is not ok.
Endangered Bodies, an organization that promotes body positivity, rallied around the campaign and asked Twitter users to speak up, using #FatIsNotAFeeling to explain why they want Facebook to change the "feeling fat" option. As of Friday afternoon, the petition had received over 13,000 signatures.
Weingarten told The Daily Dot that Facebook's "feeling fat" option is far from harmless.
"It can trivialize people's experiences, or encourage people to put out body-negative ideas and have other people validate that," she said. "Fatness isn't a feeling, it's something on the outside; it's an insult. A feeling should be something more internal."
Learn more about the petition here.

Related
Before You Go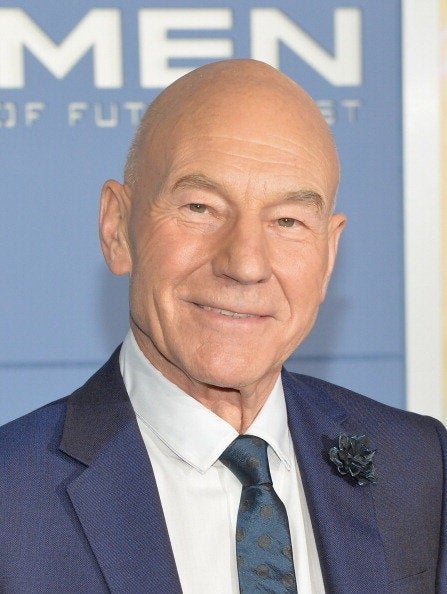 28 Famous Male Feminists
Popular in the Community